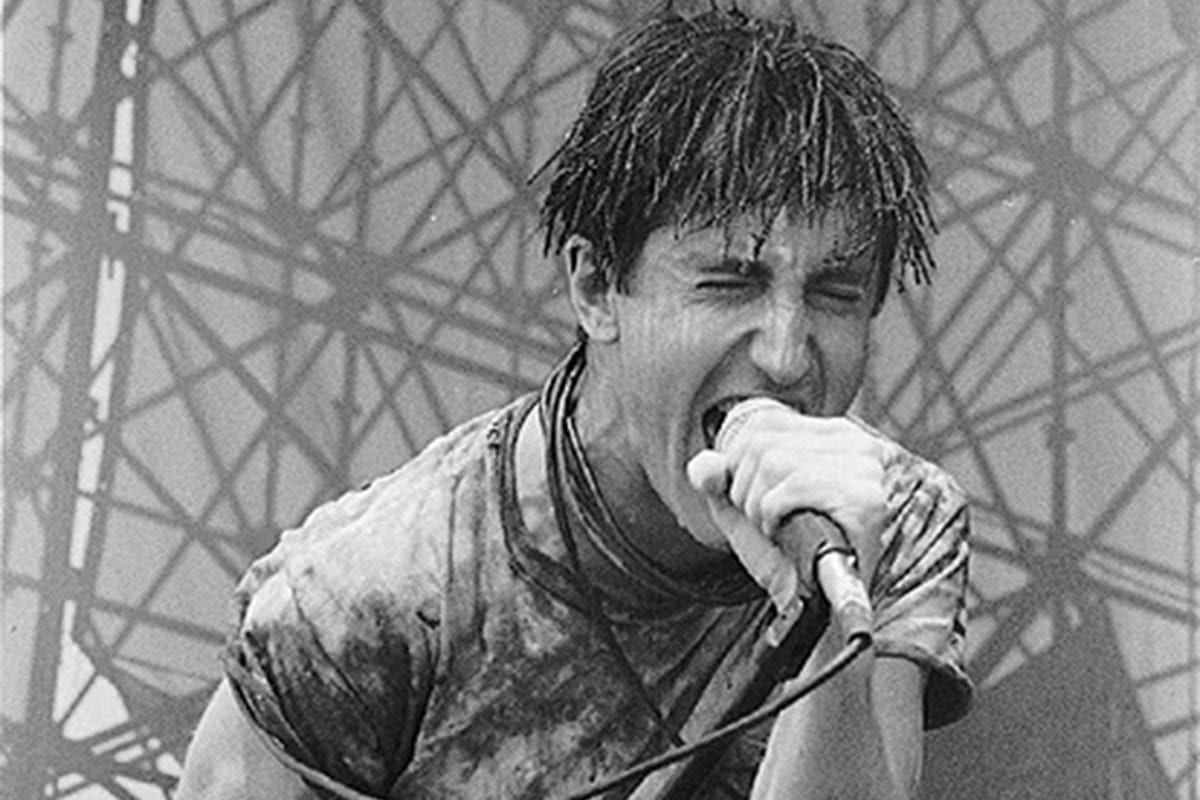 May 17, 1963 – The first Monterey Folk Festival takes place over three days in Monterey, California. The festival features Joan Baez, Bob Dylan, Peter Paul and Mary and Jerry Garcia. It is the precursor to the infamous 1967 Monterey Pop Festival.
May 17, 1987 – Tom Petty and his family barely escape a fire that engulfs their home in Encino, CA and destroys everything.  It is later discovered that an arsonist had drenched the house's back staircase in lighter fluid. "We were shaken for years by it," Petty admitted. "It's sort of like being raped, I would imagine. It really took a long time. And it was 10 times as bad, because you knew that somebody just went and did it. Somebody tried to off you."
Backstage Access:
Jimmy Carter: Rock & Roll President – Plus Personal Insights on Gregg Allman & Bob Dylan
Classic Rock Birthdays
May 17, 1958 – Paul Di'Anno (born Paul Andrews), vocals (Iron Maiden)
May 17, 1949 – Bill Bruford, drums (King Crimson, Yes)
May 17, 1968 – Dave Abbruzzese, drums (Pearl Jam)
May 17, 1965 – Trent Reznor (born Michael Trent Reznor), vocals, guitar (Nine Inch Nails)
Top 20 Best Rock Albums of the '90s
Rock Remembrances
May 17, 1999 – Bruce Fairbairn dies of unknown causes in Vancouver. He was 49. Fairbairn was a legendary producer, responsible for hit records like Bon Jovi's Slippery When Wet (12x platinum), Aerosmith's Permanent Vacation (5x platinum), AC/DC's The Razors Edge (5x platinum), and from bands such as Loverboy, Yes, Poison, Scorpions, Jackyl, Van Halen, INXS, Kiss and many more. He was found dead by Yes singer Jon Anderson, with whom he was making an album.
May 17, 1996 – Kevin Gilbert, multi instrumentalist and songwriter, dies of accidental autoerotic asphyxiation. Gilbert was a member of Giraffe, who also worked with his one-time girlfriend Sheryl Crow and co-wrote many of the songs on her debut album, Tuesday Night Music Club, including the 1995 Grammy Record of the Year "All I Wanna Do."