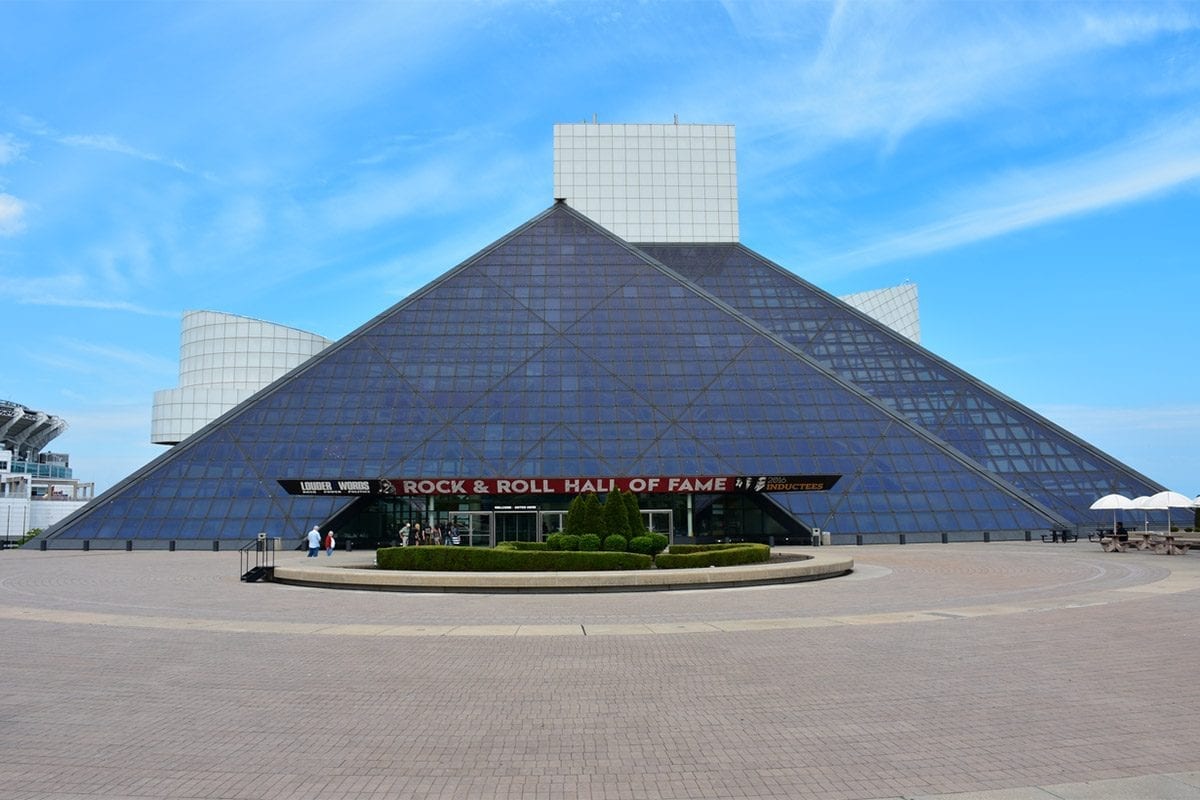 May 4, 1973 – Led Zeppelin begin their North American tour in Atlanta, GA. The tour is billed as the "biggest and most profitable rock and roll tour in the history of the United States," grossing over $4,000,000. The three sold-out shows at Madison Square Garden are filmed for The Song Remains The Same, although the release date is delayed until 1976.
May 4, 1970 – Kent University in Ohio turns into a battleground when four students are killed and eleven wounded by National Guard troops.  The students were protesting  the escalation of the Vietnam War. Days later, over 900 colleges are closed as four million students protest. The Kent State campus remains closed for six weeks.  100,000 march on Washington, D.C. which leads to such civil unrest that President Nixon is taken to Camp David for two days.  Neil Young writes the CSN&Y protest song "Ohio" which receives immediate support on FM radio.
May 4, 1986 – Ahmet Ertegun, founder and president of Atlantic Records, announces that Cleveland, OH will be the site of the Rock and Roll Hall of Fame.
May 4, 1984 – Chrissie Hynde of The Pretenders marries Jim Kerr of Simple Minds. They divorce in 1990.
May 4, 1959 – The very first Grammy Awards are held simultaneously in both Beverly Hills and New York City. Record of the Year and Song of the Year awards both go to "Nel Blu Dipinto Di Blu (Volare)" by Domenico Modugno, while Album of the Year goes to The Music from Peter Gunn by Henry Mancini.
Classic Rock Birthdays
May 4, 1951 – Mick Mars (born Robert Alan Deal), guitar (Mötley Crüe)
May 4, 1951 – Bruce Day, bass, vocals (Santana, Pablo Cruise) (d. 1999)
May 4, 1945 – Georg Wadenius, guitar (Blood, Sweat & Tears, Saturday Night Live band)
May 4, 1942 – Ronnie Bond (born Ronald James Bullis), drums (The Troggs) (d. 1992)
May 4, 1923 – Ed Cassidy, drums (Spirit) (d. 2012)
Rock Remembrances
May 4, 2019 – J. R. Cobb (born James Barney Cobb, Jr.), noted songwriter and guitarist in The Classics IV and the Atlanta Rhythm Section, dies of a heart attack in Georgia. He was 75. For The Classics IV Cobb wrote the hits "Spooky" (later recorded by Dusty Springfield, Martha Reeves, R.E.M., Phish, Andy Williams and dozens of others) and "Stormy" (re-recorded by Santana, Diana Ross and The Supremes and many more). After joining the Atlanta Rhythm Section, he also wrote "Champagne Jam."
May 4, 1987 – Paul Butterfield, blues harmonica player and vocalist, and founder of The Butterfield Blues Band, dies in North Hollywood, CA from a heroin overdose. He was 44. Butterfield was from Chicago and was mentored by the likes of Muddy Waters and Elvin Bishop. His band played at both The Monterey Pop Festival and Woodstock. In 2015, he was inducted posthumously into the Rock and Roll Hall of Fame. Butterfield developed his drug addiction after suffering from several surgeries to relieve his peritonitis, a serious and painful inflammation of the intestines.
May 4, 2012 – Adam Yauch of the Beastie Boys dies of cancer.  He was 47. Yauch, also known as MCA or Nathanial Hörnblowér, was the co-founder of the hip hop/rock trio that won three Grammys and were inducted into the Rock and Roll Hall of Fame in 2012.  The two remaining band members have backed Yauch's wishes stated in his last will and testament: "Notwithstanding anything to the contrary, in no event may my image or name or any music or any artistic property created by me be used for advertising purposes."
May 4, 2018 – Steve Coy, drummer and producer of Dead or Alive, dies in Italy after a long illness.  He was 56.