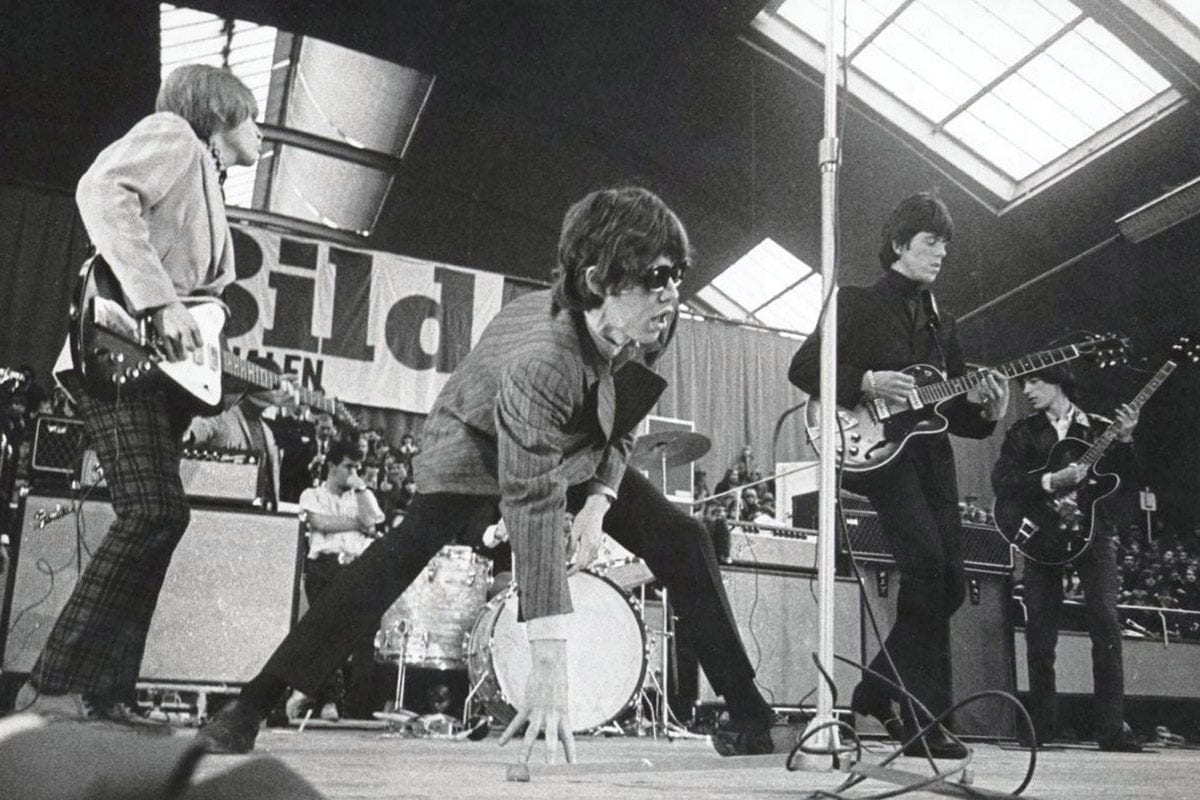 May 5, 1963 – At George Harrison's urging, the Head of A&R for Decca Records checks out the Rolling Stones at the Crawdaddy Club in London. Within one week, the Stones are signed to Decca.
May 5, 2003 – Lewis & Floorwax, two morning DJs from Denver's KRFX, ask Ted Nugent to leave the studio after he uses derogatory racial terms for Asians and Blacks. During the live interview, he had been warned once for his language but continued with his racist diatribe. The comments cost Nugent a gig at the Muskegon Summer Celebration.
May 5, 1998 – In Michigan, a bill is introduced to the state legislature to regulate concert attendance by minors under the age of 18, giving the state the authority to deem whether specific concerts are harmful to minors. The bill is opposed by the likes of the Recording Industry Association of America (RIAA) and does not pass.
May 5, 1984 – Chrissie Hynde of The Pretenders marries Jim Kerr of Simple Minds. They have one daughter together the following year and then divorce in 2002.
11 Badass Women Who Changed the Face of Rock Music
Classic Rock Birthdays
May 5, 1966 – Shawn Drover, drums (Megadeth)
May 5, 1956 – Dick Kemper, vocals, bass (Vandenberg)
May 5, 1963 – James LaBrie (born Kevin James LaBrie), vocals (Dream Theater)
May 5, 1959 – Ian McCulloch, vocals (Echo And The Bunnymen)
Rock Remembrances
May 5, 2015 – Craig Gruber, original bassist in Rainbow, dies of prostate cancer in Florida. He was 63. Gruber played on the first three Elf albums with Ronnie James Dio, and also worked with Gary Moore.
Advertisement