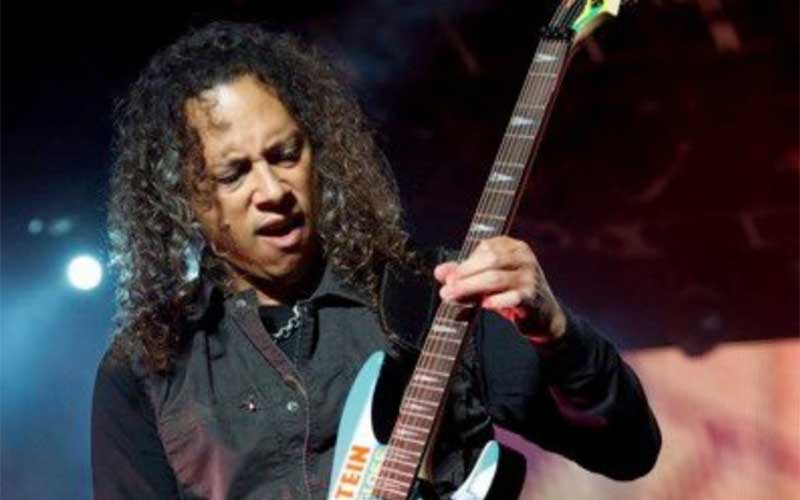 November 18, 1993 – Eddie Vedder of Pearl Jam is arrested in the New Orleans French Quarter outside the Blue Crystal, a punk rock bar, for public drunkenness and disturbing the peace. Apparently, there was a bar fight with a waiter and Vedder's friend, Chicago White Sox pitcher and Cy Young award winner, Jack McDowell, was knocked unconscious and taken to the hospital.
November 18, 1974 – Genesis release their double album The Lamb Lies Down on Broadway. It is the last album by the group to feature lead singer Peter Gabriel. It takes over 15 years for the album to go Gold.
Original Names of Famous Classic Rock Bands (J-Z)
November 18, 1968 – Pogo, which includes Randy Meisner, Jim Messina and Richie Furay, debuts at the Troubadour in Los Angeles. They change their name to Poco to avoid legal action over the comic strip Pogo, and become almost the house band at the Troubadour.
November 18, 1979 – Chuck Berry is released from Lompoc Prison in California after serving a four-month sentence for tax evasion.
November 18, 1993 – Nirvana records their MTV "Unplugged" concert in New York City – playing 14 songs in just one take.  The concert was released nearly a year later, after Kurt Cobain's death in April 1994. Although Cobain was suffering from drug withdrawal at the time of recording, it is now ranked as one of the best live albums ever.
12 Most Influential Live Classic Rock Albums of All Time
Classic Rock Birthdays
November 18, 1962 – Kirk Hammett, guitar (Metallica)
November 18, 1949 – Herman Rarebell (born Hermann Erbel), drums (Scorpions)
November 18, 1950 – Rudy Sarzo (born Rodolfo Maximiliano Sarzo Lavieille Grande Ruiz Payret y Chaumont), bass (Quiet Riot, Ozzy Osbourne, Whitesnake)
November 18, 1952 – John Parr, vocals, guitar
November 18, 1960 – Kim Wilde (born Kim Smith), vocals
November 18, 1984 – Johnny Christ (born Jonathan Lewis Seward), bass (Avenged Sevenfold)
November 18, 1950 – Graham Parker, vocals (Graham Parker & the Rumour)
November 18, 1927 – Hank Ballard (born John Henry Kendricks), vocals (d. 2003)
November 18, 1936 – Don Cherry, American jazz trumpeter (d. 1995)
Rock Remembrances
November 18, 2017 – Malcolm Young, co-founder, rhythm guitarist and backing vocalist for AC/DC, dies of complications of dementia. He was 64. Young had previously fought lung cancer and had had a pacemaker installed due to a heart condition. Although overshadowed by his brother Angus, Malcolm was the driving force behind AC/DC, co-writing almost every song and creating the memorable AC/DC guitar riffs that are instantly identifiable.
November 18, 1972 – Danny Whitten dies of a drug overdose. He was 29. Whitten was a member of Neil Young's Crazy Horse, singing "Cinnamon Girl" along with Young, and playing guitar on "Down by the River" and "Cowgirl in the Sand." In addition, he wrote "I Don't Wanna Talk About It," a hit for Rod Stewart, Rita Coolidge and Everything But The Girl. Whitten was kicked out of Crazy Horse due to his heroin addiction; Young wrote the song "The Needle and the Damage Done" with direct references to Whitten's heroin use before he died of an overdose. Whitten died from a fatal combination of Valium, which he was taking for severe knee arthritis, and alcohol, which he was using to try to get over his heroin addiction.
November 18, 2003 – Composer Michael Kamen dies of a heart attack in London. He was 55. Kamen was a classically trained oboe player who later worked with a variety of artists as an arranger. His collaborations include songs with Bryan Adams, Eric Clapton, Def Leppard, Metallica, Tom Petty, Pink Floyd (The Wall), Queen, Queensrÿche, Rush and Sting. His involvement with Mr. Holland's Opus, a film about a frustrated composer who finds fulfillment as a high school music teacher, led Kamen to create The Mr. Holland's Opus Foundation in 1996. He composed 11 ballets, and won three Grammy Awards, two Golden Globes, two Ivor Novello Awards, and an Emmy.
November 18, 2007 – Celebrity publicist Paul Wasserman dies of respiratory failure. He was 73. Wasserman's clients included The Rolling Stones, The Who, Bob Dylan, Neil Diamond, Paul Simon, Tom Petty, James Taylor and U2. He also represented movie stars such as George C. Scott, Lee Marvin, Jack Nicholson, Dennis Hopper and Jack Lemmon. His career crashed in 2000 when he was jailed for using the names of famous clients to swindle some of his closest non-celebrity friends with nonexistent investments.
Advertisement