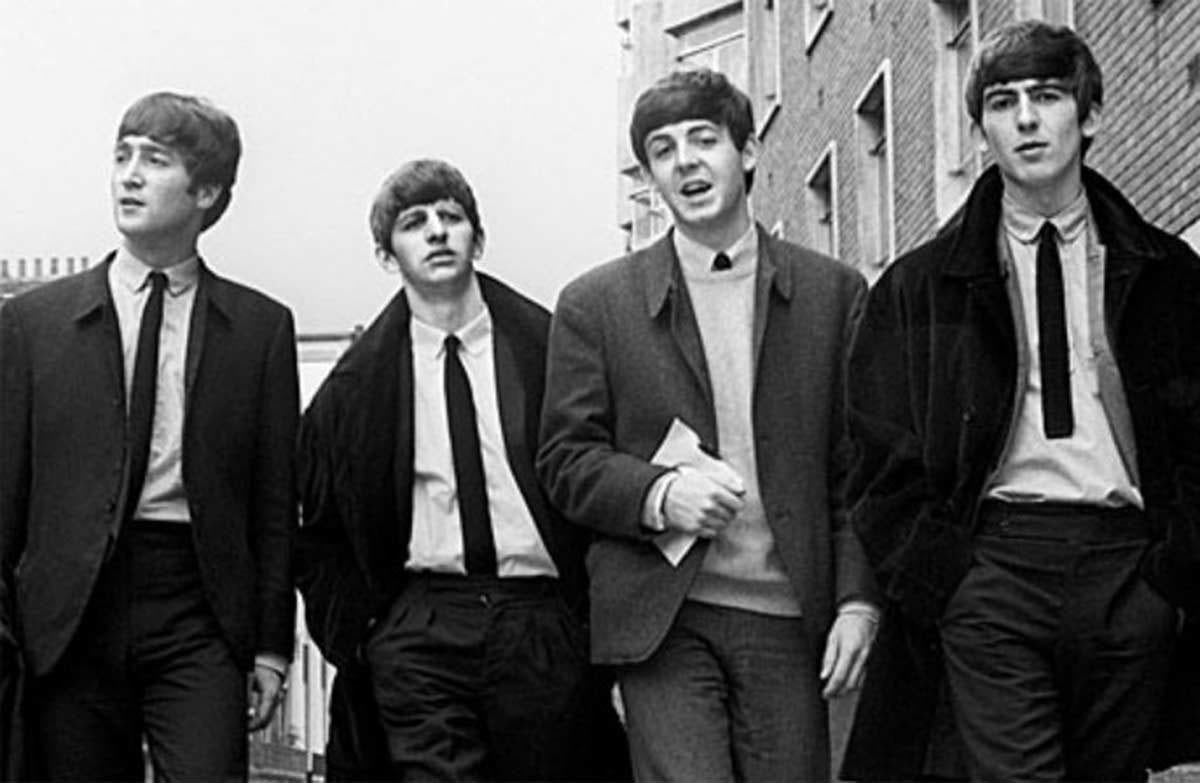 October 31, 1963 – While Ed Sullivan and his wife Sylvia are passing through London's Heathrow Airport, they serendipitously witness Beatlemania when a crowd rushes an arriving plane. Sullivan thinks the travelers must be royalty, but, when he asks a member of the adoring crowd who they are, he finds out it is a band. Asking "Who the hell are the Beatles?," Sullivan decides to look into getting the group to appear on his US television program. And the rest, as they say, is history.
October 31, 1990 – On the last night of the Billy Idol/Faith No More tour, Idol pranks the band by dumping 600 dead fish on them while they perform, spoofing one of the band's videos that shows a fish flopping on the ground. Faith No More later got even with Idol during his encore, appearing on stage nude, save for towels wrapped around their heads. They danced around the stage in a train, causing Idol to stop his singing and join in the laughter. When Faith No More went backstage to take their showers, they encountered five miniature pigs and a goat in their dressing room devouring an overturned deli tray.
October 31, 1967 – The Stooges make their live debut as The Psychedelic Stooges in Ann Arbor, MI at the house of their first manager Ron Richardson, who lived next to a junkyard. This was also the only performance of the band as a trio.
October 31, 1970 – Michelle Phillips of The Mamas & the Papas marries actor Dennis Hopper; the marriage is annulled eight days later.
October 31, 1964 – Ray Charles is arrested at Boston's Logan Airport for possession of heroin. This is his third drug charge, following incidents in 1958 and 1961. He is later sentenced to five years probation and fined $10,000.
Classic Rock Conspiracy Theories that Range from Completely Crazy to Entirely Conceivable
Classic Rock Birthdays
October 31, 1963 – Mikkey Dee (born Micael Kiriakos Delaoglou), drums (Motörhead, Scorpions)
October 31, 1961 – Larry Mullen Jr., drums (U2)
October 31, 1945 – Russ Ballard, guitar, vocals (Argent), producer
October 31, 1963 – Johnny Marr (born John Martin Maher), guitar, vocals (The Smiths)
October 31, 1949 – Bob Siebenberg, drums (Supertramp)
October 31, 1966 – Ad-Rock (born Adam Keefe Horowitz) vocals, guitar (Beastie Boys)
October 31, 1952 – Bernard Edwards, bass (Chic, The Power Station) (d. 1996)