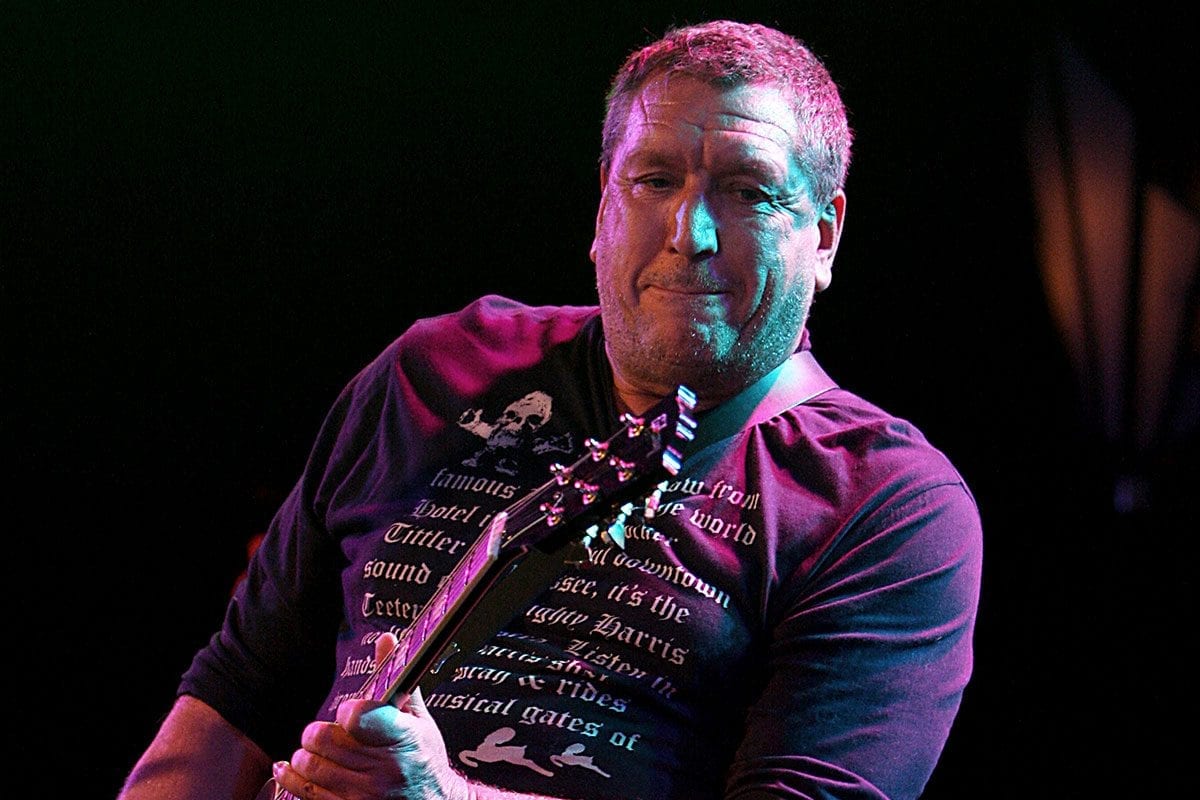 September 3, 1982 – The first US Festival commences in San Bernardino, California and features Tom Petty, Fleetwood Mac, The Police, The Cars, the Talking Heads, The Kinks, the Ramones, B52's, The English Beat, Gang Of Four, The Grateful Dead, Pat Benatar and Jackson Browne. Apple Computers co-founder Steven Wozniak bankrolls the festival and loses about $12 million dollars.
September 3, 1999 – Mötley Crüe bassist Nikki Sixx is arrested on charges of inciting a riot during a Greensboro, NC concert in October 1997. The police say Sixx and drummer Tommy Lee hurled racial slurs at John Allen, an African-American security guard, and also encouraged the audience to assault Allen. Sixx faced one felony riot charge and misdemeanors for inciting a riot and disorderly conduct, but later a confidential settlement with the security guard put the matter to rest a week before the federal trial.
10 Great Classic Rock Autobiographies You Need to Read
Classic Rock Birthdays
September 3, 1950 – Doug Pinnick, bass, vocals (King's X)
September 3, 1947 – Eric Bell, guitar (Thin Lizzy)
September 3, 1945 – George Biondo, bass (Steppenwolf)
September 3, 1948 – Donald Brewer, drummer, vocals (Grand Funk Railroad)
September 3, 1955 – Steve Jones, guitar, vocals (Sex Pistols)
September 3, 1942 – Al Jardine, guitar, vocals (The Beach Boys)
September 3, 1945 – Mike Harrison, vocals (Spooky Tooth) (d. 2018)
Rock Remembrances
September 3, 2017 – Walter Becker, co-founder and guitarist of Steely Dan, dies of esophageal cancer at his home in Manhattan. He was 67. Becker and his musical partner Donald Fagen formed Steely Dan in 1971, broke up in 1981, and then reformed in 1993 to much critical acclaim, including Grammy Awards and an induction in 2001 into the Rock and Roll Hall of Fame.
September 3, 2017 – Dave Hlubek, lead guitarist and founding member of Molly Hatchet, dies of a heart attack. He was 66. Hlubek was originally the band's lead singer, and was its most prolific songwriter, penning most of their hits, including "Flirtin' With Disaster" and "Whiskey Man." He was kicked out of the band in 1987 due to substance abuse, but rejoined in 2005 although he had numerous health issues.
September 3, 2010 – Mike Edwards (also known as Swami Deva Pramada or simply Pramada), dies in a freak accident. He was 62. Edwards, a founding member of ELO who played the cello, was killed when a giant bale of hay weighing more than half a ton tumbled down a hill and crashed into his van on the highway. Edwards quit ELO in 1975 to become a Buddhist, changing his name to Deva Pramada and made his living by teaching cello lessons, performing improvisational dance and playing with the Devon Baroque orchestra.
September 3, 1970 – Alan Wilson, guitarist and songwriter with Canned Heat, dies in Los Angeles. He was 27. Wilson's body was found on a hillside behind bandmate Bob Hite's Topanga Canyon home; the cause of death was listed as accidental acute barbiturate intoxication. Wilson had been hospitalized for acute depression a few months prior to his death when he allegedly tried to commit suicide by driving his car off a freeway. Wilson, nicknamed "Blind Owl" because of his thick prescription glasses sang "Going Up The Country," Woodstock's unofficial theme song. He was also a blues aficionado, known to be able to mimic classic blues guitarists with ease. He is another member of the "27" club.
September 3, 1977 – Studio engineer Keith Harwood is killed in a car crash in England. He was 37. Harwood had just left a recording session with the Rolling Stones when he died in the same spot where Marc Bolan would die two weeks later. Harwood was noted for his work at Olympic Studios with David Bowie (Diamond Dogs), and The Rolling Stones (It's Only Rock 'n' Roll) and (Black And Blue). He also engineered a number of Led Zeppelin albums, including Houses Of The Holy, Physical Graffiti and Presence. The Rolling Stones dedicated their album Love You Live to his memory.
Backstage Access:
Me and Mick Jagger – It's Only Rock and Roll but I Like It