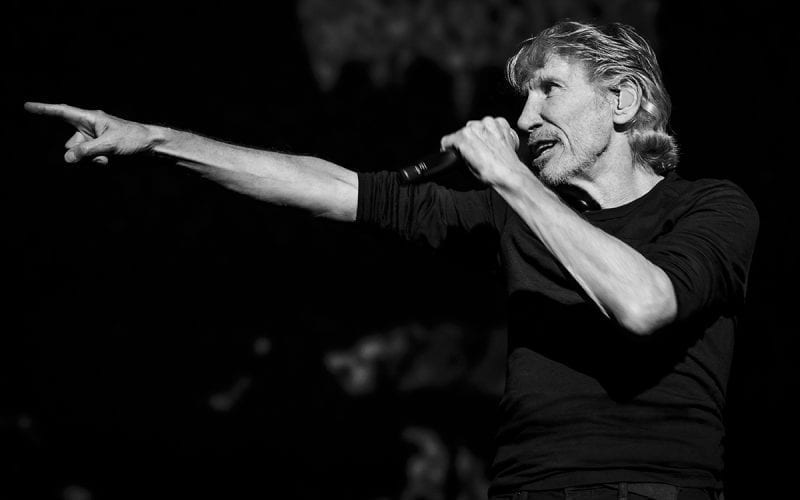 September 6, 1989 – Mötley Crüe lead singer Vince Neil decks Izzy Stradlin of Guns N' Roses with a knockout punch at the MTV Video Music Awards. Neil was seething mad because Stradlin at allegedly assaulted Neil's wife at the Cathouse club in Hollywood several weeks prior to the event.
September 6, 1970 – Jimi Hendrix makes his final live appearance with his band at the Isle Of Fehmarn in Germany. He did join his friend Eric Burdon of War for a couple of songs at a club in London on September 16, but was dead two days later. His final band setlist was: "Killing Floor," "Spanish Castle Magic," "All Along the Watchtower," "Hey Joe," "Hey Baby (New Rising Sun)," "Message to Love," "Foxy Lady," "Red House," "Ezy Ryder," "Freedom," "Room Full of Mirrors," "Purple Haze" and "Voodoo Child (Slight Return)."
10 Things You Might Not Know About Jimi Hendrix
Classic Rock Birthdays
September 6, 1943 – Roger Waters (born George Roger Waters), vocals, bass (Pink Floyd)
September 6, 1961 – Scott Travis (born Mark Scott Travis), drums (Judas Priest, Racer X)
September 6, 1954 – Banner Thomas, bass (Molly Hatchet) (d. 2017)
September 6, 1954 – Patrick O'Hearn, bassist, keyboards (Missing Persons)
September 6, 1942 – Dave Bargeron, trombone, tuba (Blood, Sweat & Tears)
September 6, 1971 – Dolores O'Riordan, vocals (The Cranberries) (d. 2018)
September 6, 1925 – Jimmy Reed, vocals, guitar (d. 1976)
Rock Remembrances
September 6, 1990 – Tom Fogerty, rhythm guitarist with Creedence Clearwater Revival, dies due to complications from AIDS and tuberculosis. He was 48. Fogerty, the older brother of John Fogerty, split from CCR in 1971 due to creative differences and sued his brother several times. They never formally reconciled.
September 6, 1994 – Nicky Hopkins, English keyboardist, dies from complications resulting from intestinal surgery presumably related to his lifelong battle with Crohn's disease. He was 50. Hopkins was a highly respected session musician who worked with The Rolling Stones, Jeff Beck, The Beatles, The Who, The Kinks, Small Faces, Led Zeppelin, John Lennon, George Harrison, and the Jerry Garcia Band.