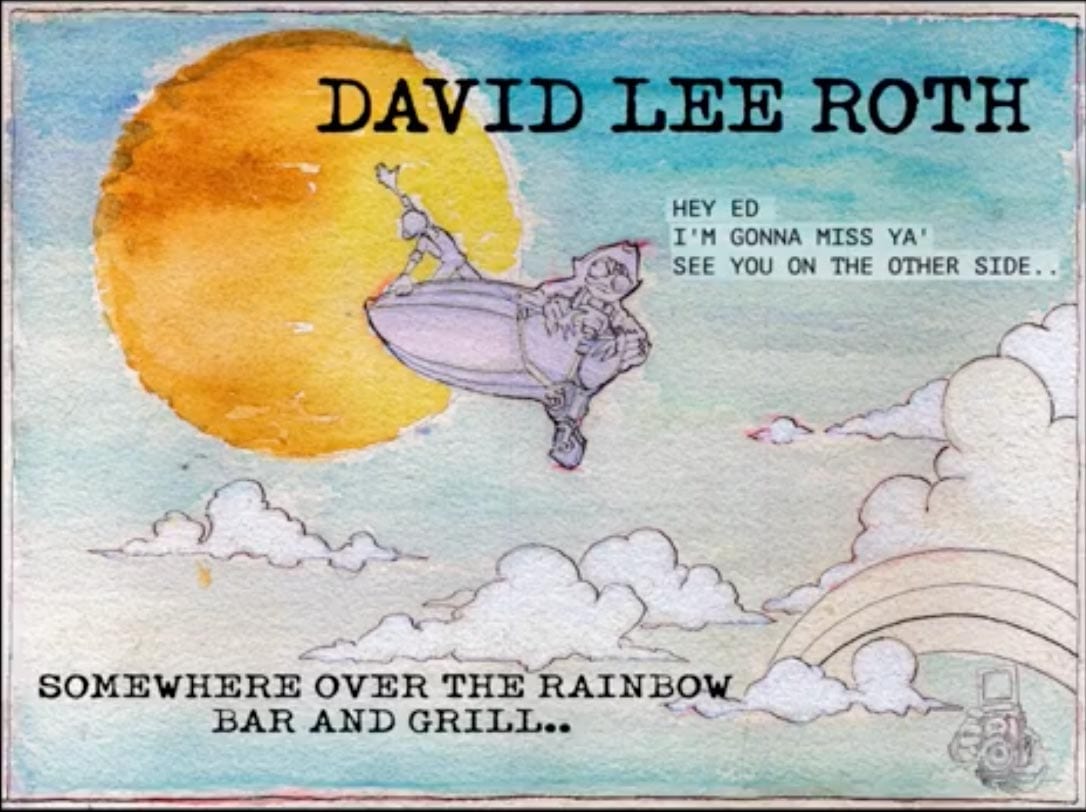 David Lee Roth has unveiled a brand new track, dedicating the previously unreleased song to his late, former bandmate Eddie Van Halen.  Audio for the tune was posted on Roth's YouTube channel accompanied by an illustration that features the words "Hey Ed, I'm gonna miss ya' See you on the other side.."
You can hear "Somewhere Over the Rainbow Bar and Grill" now in the player below and on all digital and streaming platforms here.
Written and recorded by Roth and guitarist John 5 in 2014, the tune remained unreleased until now. 
The Rainbow Bar and Grill is a legendary club on Hollywood's Sunset Strip that, in the 1970's, was frequented by the likes of Keith Moon, John Lennon, Alice Cooper, Ringo Starr, Micky Dolenz, and Harry Nilsson among others.
Eddie Van Halen died October 6, 2020 following a long battle with cancer. He was 65.
Backstage Access:
Like Picasso or Jimi Hendrix, Eddie Van Halen Was a True Original