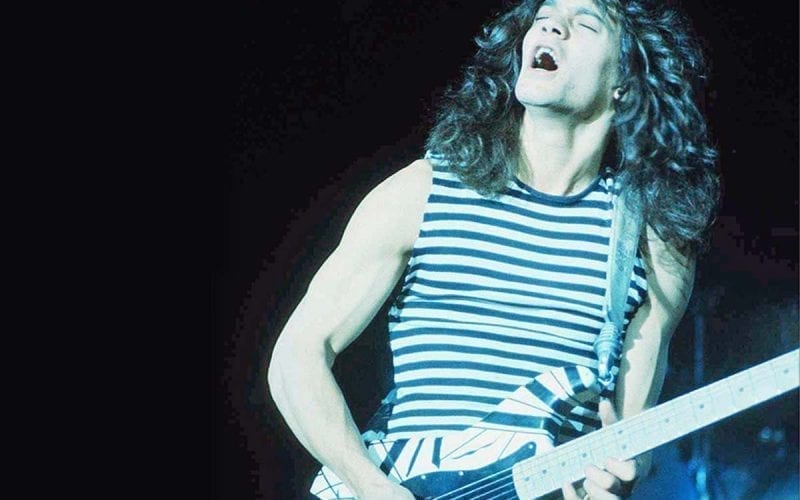 I didn't know Eddie Van Halen personally.  Only to say hello backstage when our Columbia Records' band Alice In Chains opened for Van Halen on one of their big tours.  So, unlike my usual fare, I have no personal stories to tell.  Yet, I find it hard to sit back and not write about this man who changed the face of the electric guitar.
I grew up in Los Angeles where Van Halen got their start playing often at the Starwood Club in Hollywood. It was kind of a dive-y joint where many "wanna be" bands played in hopes of getting discovered. They also played the Whiskey a Go Go when they became a bit more popular.
But nobody really thought that much of them until they released their first self-titled album on Warner Brothers in February of 1978, and sent their first single track to FM rock radio, a cover of the Kinks' "You Really Got Me." When I heard it for the first time on the legendary KMET-FM and heard the explosion of notes and brand-new sounds flying off of the electric guitar, my world and everyone else's, changed forever. Not since Jimi Hendrix had anyone ever heard anything so wild, with notes and guitar phrases seemingly arriving from another planet.
Instantly Eddie Van Halen became the new guitar hero, blowing right past many who were getting ready to take their place on the throne, including my buddy Neal Schon from Journey.
Eddie was so innovative, so inventive with his note tapping and new vibrato sounds, it seemed indeed, that he was from another galaxy altogether. In fact, given all the mile-a-minute note thrashers and shredders who've followed, including many in the heavy metal genre, one could make the case that Eddie Van Halen has influenced more electric guitar players than anyone who came before or since.
A child prodigy classical pianist, he turned his interest to drums and then electric guitar when he and his brother Alex decided to start a band (he decided Alex was a much better drummer after hearing him play the drum solos from The Surfari's famous instrumental "Wipe Out").
Of course, now a lot is being written about Eddie and his life, as it should be. But rather than flood these pages with similar stories and facts you've probably read in your local newspapers or online, I would just like to offer the following.
The greatest artists in the world all share one thing in common. It is their uniqueness, their invention or creation of a new kind of visual or sound all their own that finds its way into our hearts and souls. Whether it's paintings by Picasso or Vincent Van Gogh, photos by Ansel Adams, the trumpet of Miles Davis, the voices of Frank Sinatra, Pavarotti, or Barbara Streisand, or Jimi Hendrix's guitar, these artists create a brand-new beauty, never seen or heard before. So it is with Eddie Van Halen, who must be placed in this rare company.
I would like to reprise a piece of a former blog, Play It Loud, about last year's The Instruments of Rock and Roll exhibit at the Metropolitan Museum of Art.
One of my favorite pieces in the exhibit was Eddie Van Halen's original creation of the guitar named "Frankenstein." He was searching for a sound and tone and couldn't get it from just one manufacturer, so he built his own from modified factory seconds and mismatched odd-lot parts. He then spray-painted it himself which became his signature guitar look. All of this because he didn't have the money to do much else and he needed to design a guitar that would suit his groundbreaking and unorthodox style of playing. It is one of the most recognizable guitars of all time and has spawned legions of copies from other manufacturers. It is the instrument along with his fingers that creates the one-of-a-kind Eddie Van Halen sound.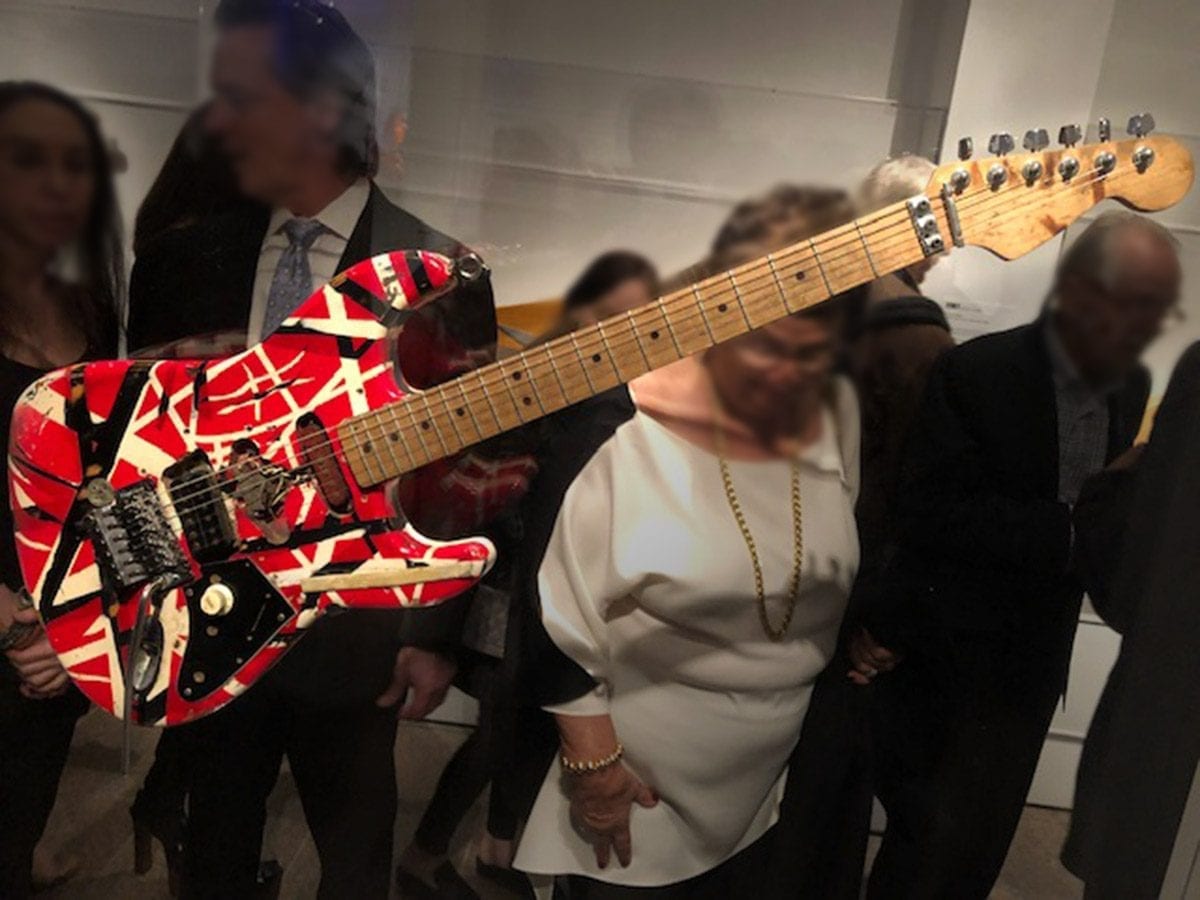 Also, if you've never seen it, this is a GREAT INTERVIEW with Eddie. Well worth your time. Here Eddie talks about his very interesting life and explains how by not listening to other guitar players it freed him up to discover his uniquely groundbreaking sound.
Eddie Van Halen is one of world's greatest artists of all-time. Let's try and not concentrate so much on how sad we are about his passing, but rather smile about all the great shows we saw and all of his music that still vibrates within us and will for the rest of our lives.
Rest in peace, Eddie. We know you're about to give Hendrix a run for his money up there.
Rap~
© Paul Rappaport 2020