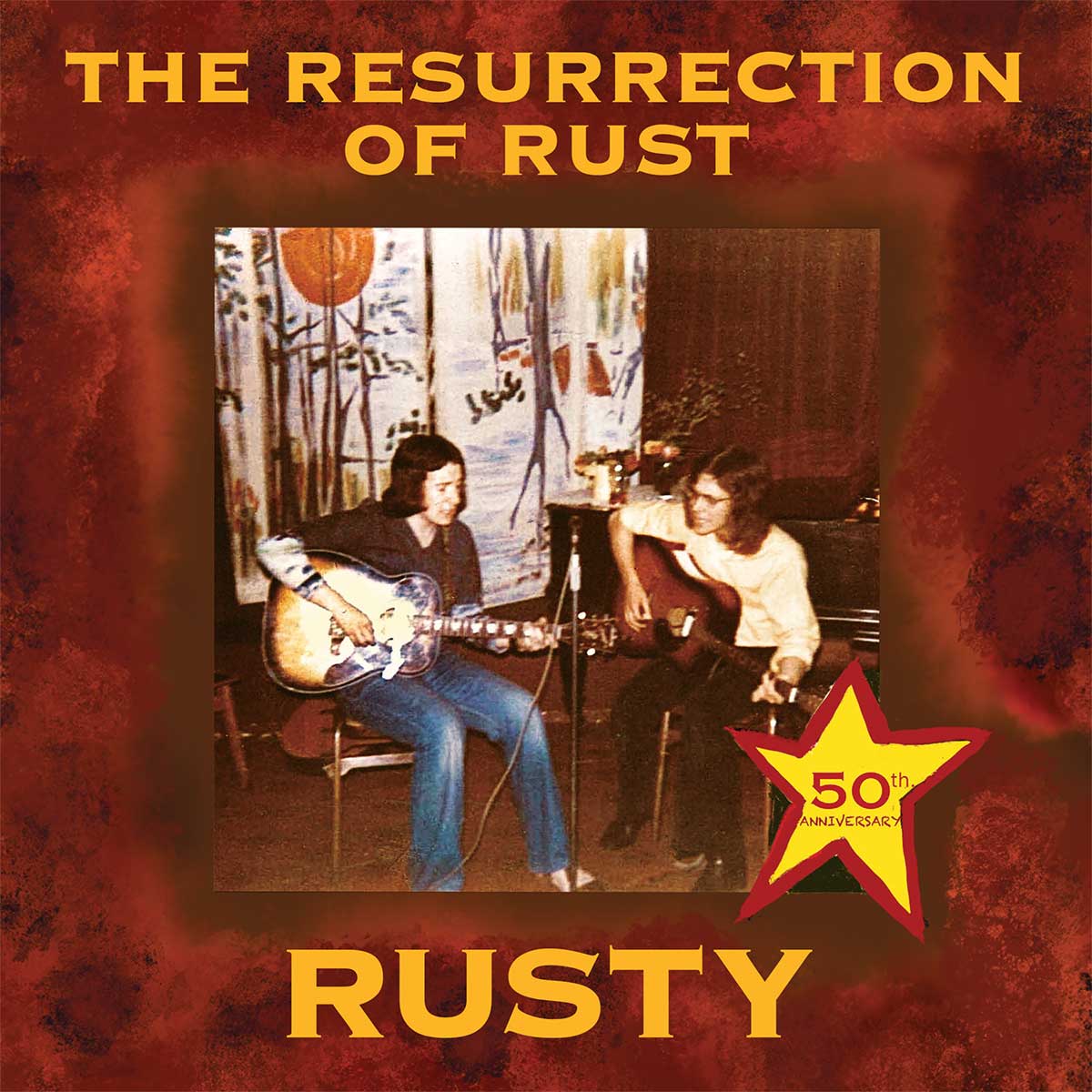 Elvis Costello has reunited with one of his very first bandmates to record a new EP, due out June 10th. The Resurrection of the Rust sees Elvis Costello joined by Allan Mayes for the first time on what Costello refers to as "the record we would have cut when we were 18, if anyone had let us."
Indeed their band Rusty never actually made it into a studio after Costello – then D.P. MacManus – joined in 1972. The band toured extensively that year but Costello left Liverpool in 1973 and he and Mayes went their separate ways.
According to Costello's written history of the group, Mayes recently reached out asking if he wanted to celebrate the 50 year anniversary by getting together to play a few songs. Costello instead suggested an album.
"Allan had always been the more accomplished, presentable performer ‐ even then, I looked like a sack of spuds that had been left out in the rain," Costello writes.
The Resurrection of Rust comprises newly recorded renditions of six songs drawn from Rusty's 1972 set lists: duets on two 1972, Nick Lowe tunes, "Surrender To The Rhythm" and "Don't Lose Your Grip On Love," Kentucky songwriter Jim Ford's "I'm Ahead If I Can Quit While I'm Behind," and two originals; "Warm House" (written by D.P. MacManus in 1971) and "Maureen and Sam" (a musical collaboration by Mayes and MacManus) and, finally, an arrangement incorporating the Neil Young songs "Everybody Knows This Is Nowhere" and "Dance, Dance, Dance", which features Costello's debut on the electric violin.
The EP will initially be available on digital platforms June 10th, on CD July 1st (June 10th outside the U.S.) and later this summer on vinyl.
You can read Costello's rendition of the full history of Rusty here.
Backstage Access:
Laurel Canyon, The Byrds, Elvis Costello and My Rickenbacker Guitar