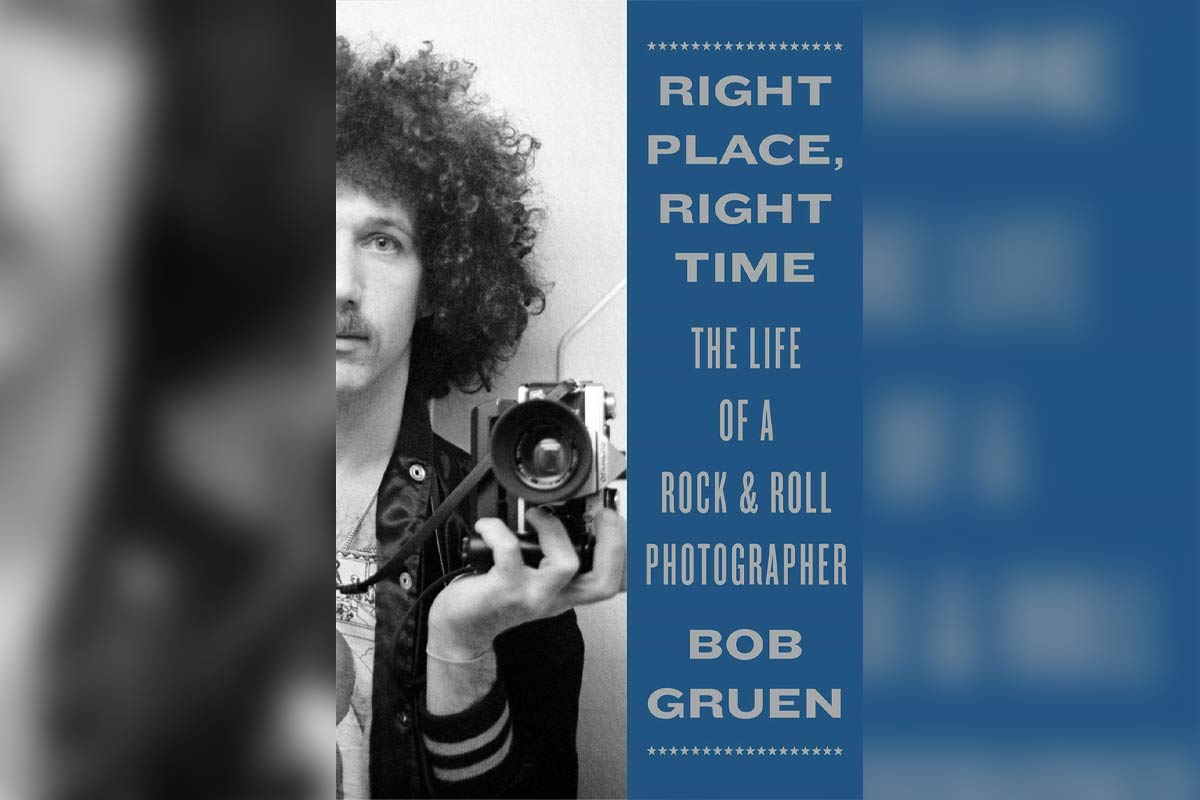 You may not know the name Bob Gruen, but you are undoubtedly familiar with his work. The veteran photographer has captured some of the most iconic images in rock and roll, from John Lennon and Yoko Ono at home to on the bus with the Sex Pistols during their ill-fated US tour, inside CBGB to backstage with Kiss.
But while Gruen's photographs have helped tell the story of rock and roll, the stories behind those photographs are less familiar and in some cases, never told – until now.
Bob Gruen has released many books, but Right Place, Right Time: The Life of a Rock & Roll Photographer is his first-ever memoir. It offers a unique window into the evolution of rock and roll culture over the last fifty years, punctuated by 278 color and black-and-white photographs, some iconic and some never-before-published.
"Bob catches those explosive, signature moments that every photographer hopes to get," said Debbie Harry, whom Gruen photographed early in her career with Blondie.
"Bob Gruen has been a witness to many of the greatest moments in rock and roll's history," Jakob Dylan adds.
Bob Gruen is one of the most respected photographers in rock and roll. In the early 1970s, he became John Lennon and Yoko Ono's personal photographer, taking the widely recognized shots of Lennon in a New York City shirt and in front of the Statue of Liberty. In 2018, one of his photographs of Lennon was used on a US Postal Service stamp. He has photographed the Rolling Stones, David Bowie, Led Zeppelin, Alice Cooper, Tina Turner, Elton John, Elvis, Muddy Waters and many, many more.
His most recent photobook was Green Day: Photographs by Bob Gruen. In 2019 he spoke with CDJ about the release. You can listen to the interview here.
Right Place, Right Time: The Life of a Rock & Roll Photographer is available now in hard cover. You can order it on Amazon and wherever books are sold.
Advertisement
Enter for your chance to win a Jimi Hendrix LIVE IN MAUI Prize Pack including vinyl box set and official merchandise >