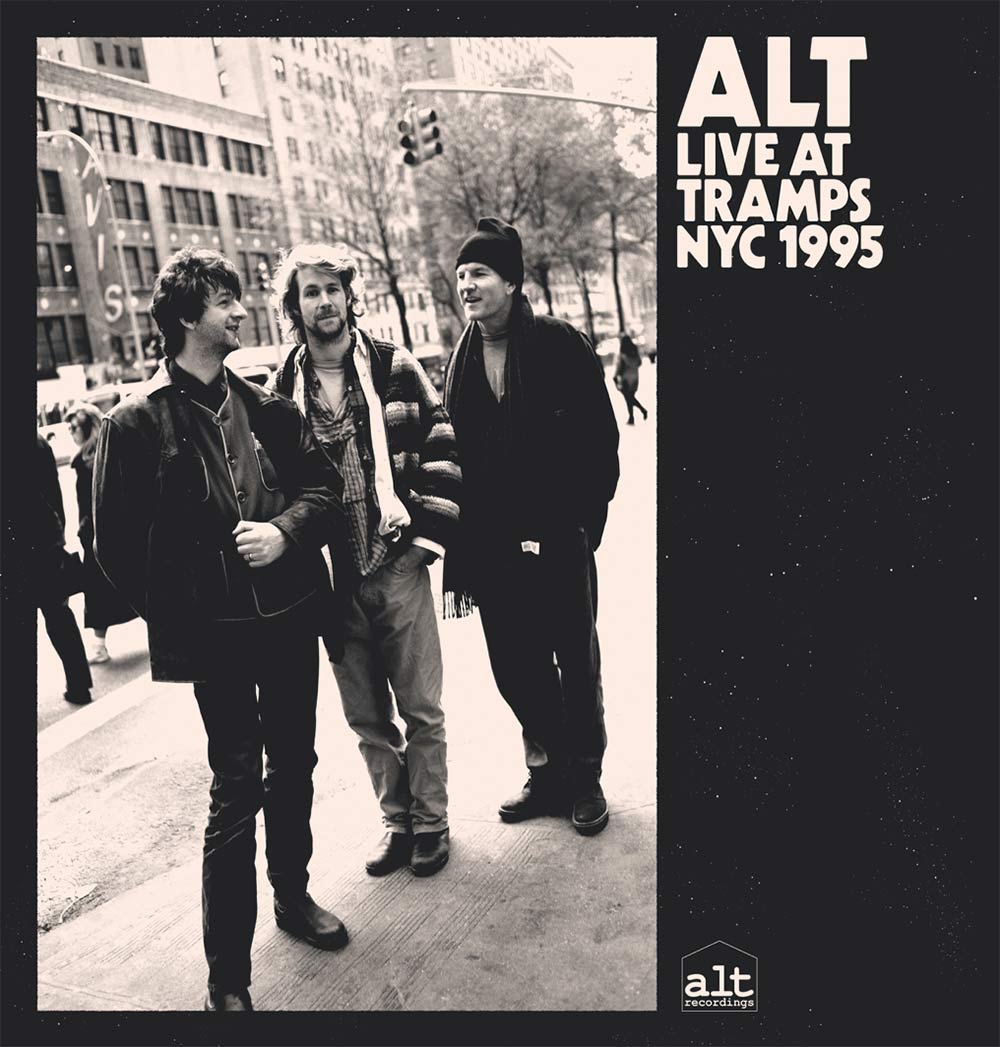 Folk super trio ALT formed in 1994 after Tim Finn (Split Enz/Crowded House) met Liam Ó Maonlaí (Hothouse Flowers) in London at an awards show. Liam invited Tim to stay for a while at his apartment in Dublin, which he shared with Belfast singer-songwriter Andy White. Late one night in Dublin, the three pals were turned away from a night club before being welcomed in with open arms. Before the sun came up, they had written Many's The Time (in Dublin), which Tim recorded for his Before and After album.
This was followed by a string of beautiful inclusive songs based around their friendship, experiences, and the magical blend of their three voices and characters. Tim invited Liam and Andy to Melbourne, Australia, where they recorded Altitude, released by EMI/Parlophone in 1995, spending most of that year touring the world.
Late November 1995 ALT reconvened on a snowy street in New York City. Andy and Liam flew in from Dublin, Tim from Sydney, for the last leg of the tour. They had started in New Zealand, hung with Nusrat Fateh Ali Khan at WOMAD in Australia, followed Slash's Snakepit around the UK, played to packed houses drinking boutique beer in Europe, and were about to bring their freewheeling instrument-swapping vocal-trading show to North America for the first time.
Ebet Roberts met them on the way to Tramps, on 15th Street, and snapped the lads before soundcheck. Bob Dylan had played there, Little Richard and Ronnie Spector. The Staples Singers and Bruce. Would comparisons to CSN's harmonies stand up? Andy had his bass, Tim was on drums and Liam had a didgeridoo given to him by a family member he'd met up with for the first time that day.
Outside, Hilary Clinton was First Lady, the Galileo space probe commenced its orbit of Jupiter, and cell phones were the size of bricks. Inside Tramps, the packed crowd was about to achieve lift-off. The three singers, liberated from their day-jobs pursuing solo careers and fronting bands were in a Dionysian frame of mind. No two shows were ever alike with ALT, you could hear the freedom and spontaneity in their voices and sudden shifts of mood. The delight that flowed between them could soon be read in the faces of the audience as they sang along to songs they'd never heard before. Andy, Liam and Tim came off stage knowing it had been a special night.
Advertisement
The show was an unforgettable experience, the audience as much a part of it as the band. The album songs had been only the starting point for a soulful inspirational evening.
Almost 25 years later, Steve Weitzman, legendary Tramps booker, pulled out a recording of the show. He listened to it every so often—of all Tramps shows, this was right up there in his Top 3. He called Ebet, the photographer. "What's your favourite Tramps show?" "ALT", she answered immediately. Steve sent the tape to Tim and suggested releasing it on the 25th anniversary of that joyous evening.
"In this difficult, depressing and dangerous time, during this world-wide pandemic which is now headed into even more of a crisis mode in the coming months, people need an emotional pick-me-up and something to put a smile on their faces," the band said in a statement.
Live at Tramps NYC marks the first ALT release since 1995. You can listen to it now on all streaming platforms.