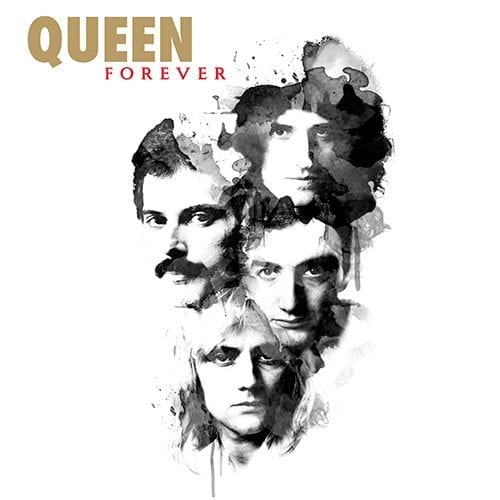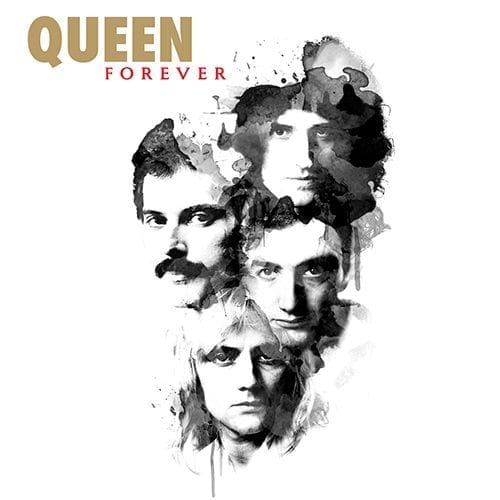 Hi Everyone,
This year, for my annual Holiday Gift blog, I am sticking with this theme because in a recent interview long time friend Nick Mason (Pink Floyd), Nick stated that he thought music had become "devalued", and I agree.  Here's Nick:  "I think if artists have one thing they really have to work on in this day and age, it's to try and put the value back into music.  What's happened with music is it's been devalued.  Music has become the free toy in the Cornflake packet.  The quality of sound that comes out is appalling now."
It's no secret that in recent years the release of a new album seems to be just the calling card for a tour, or other live events.  Probably not so much with pop stars who still sell a ton of downloads and albums based on massive hit singles, but for anyone trying to make it in the music business in a more organic fashion, it's been much tougher making a living by selling one's music alone.  A lot of this still has to do with how much free sharing still exists on the internet and how a generation or two of people don't understand how hard it is to make a living as a musician–and furthermore the harm they cause by not supporting artists with hard earned cash.  It's pretty simple—no support means less good art has a chance of surviving, and that means we get stuck with only the base, lowest common denominator, commercial sounds.
So, I think buying CDs (or downloads if you prefer) for gifts is a great way to go for this, or any Holiday Season.  And, don't forget, music is one of the great gifts that keeps on giving, listen after listen, after listen.
Here are some of my highest recommendations:
1.) "The Endless River" – Pink Floyd

I have really had a chance to study this album for the last month working on all the interviews and radio specials, etc. for the band.   It's not just my opinion, as you can read all the great press (and you may have already heard some of David Gilmour and Nick Mason's interviews)—this will go down as one of Pink Floyd's best albums.  Pink Floyd is no stranger to instrumentals, indeed, from "Interstellar Overdrive" to "Careful With That Axe Eugene" to "Obscured By Clouds" to "One Of These Days" to "Echoes" and to the Grammy Award winning "Marooned," Pink Floyd remains "first in space."  Put this album on, push play, and then just sit back and take it all in—an incredible audio experience that will truly move you. [Amazon]
2.) "Hypnotic Eye" – Tom Petty & The Heartbreakers

This album is so good I really don't know where to start.  First off, the songs are some of the best he's written in a long time—yes, like Bob Dylan still can, Tom uncorked a doozy on this one.  And, THAT voice, and the harmonies—put it on and you'll be singing along in no time.
The sounds of the instruments are all wonderfully warm, and the parts are well thought out and played incredibly great by one of the best bands on the planet (The Heartbreakers just may be THE best band on the planet!).  I am partial to the guitars cuz I'm a guitar guy and there are so many different and great flavors of guitar sounds on this album that each guitar part is like a little hit record all on its own.  The keyboards are very tasty—especially the electric piano parts, and the drums are flat out terrific—again with a great range of styles and sounds.
The production and mix are STELLAR—the way albums ought to sound, with plenty of dynamic range and space—none of this flavor of the month, cram every sound into one big brick of loud nonsense.  This record sounds so good you'd almost swear it was true analogue.
This is truly a triumph in sound and flies in the face of all those records being mixed for only little white ear buds—the one's Nick Mason was referring to. [Amazon]
3.) "Road To Forever – Extended Edition" – Don Felder

And again, just when we thought all was lost in great dynamic sound here's another treasure!
Personally, I was not that big a fan of the Eagles until Don Felder joined the band.  I know the early songs were good and all, and you can't argue with those harmonies, AND I was a Bernie Leadon fan because I really liked the Flying Burrito Brothers.  But alas, it was just a bit too light for me, and dare I say, a bit too calculated—too clever–too perfect if you will.  With Felder joining, the clever and the perfect didn't go away (because that emanates from Don Henley and Glenn Frey), but the perfect got better, because it was "Don Felder Perfect."  The beautiful precision of his playing and the melodic solos that he contributed, in my book, really made the Eagles' sound complete.  "Hotel California" is arguably the greatest Eagles' song ever, and Don wrote the music.
The great thing about Don's solo record for me is that it's all Felder with no one else getting in the way.  Kind of like a Keith Richards solo album with the X-Pensive Winos.  Not that I don't love Mick Jagger, or appreciate Don Henley for that matter, but sometimes you just want the "guitar guy."  The great thing about Don, of course, is that he can also write really good songs and has a great voice.  So put all that together along with some of the best sound production to be created in quite a long time, and you get a record really worth listening too. [Amazon]
4.) "Queen Forever" and "Queen Live At The Rainbow '74"

Pick one, or better both.  "Live At The Rainbow '74" captures Queen as they were exploding onto the scene and firing on all cylinders.  In fact, this recording  (done by the legendary Roy Thomas Baker) is so good it was slated to be the band's 3rd album! For real.  But they were also writing like mad at that time and felt they should get their new songs down on tape.  The result was "Sheer Heart Attack" which was released as a studio album and the rest is history—the
band broke big and the live recording got shelved,…until now!
Put this baby on, crank it up, and dance around the room!
As far as "Queen Forever," it features three never-before-heard tracks all having been worked on this past year by Brian May and Roger Taylor.  There is one gorgeous track with Michael Jackson, which is obviously historic, but for my money "Let Me In Your Heart Again" is worth the whole album.  Every time I hear Freddie's stellar and emotional vocals on this, I get all choked up.  This is without a doubt one of the best tracks I've heard in years! [Live At the Rainbow on Amazon] [Queen Forever on Amazon]
5.) "Tracks Of My Years" – Brian Adams

You may think, "yawn, just another covers album," but you would be making a huge mistake.  Not only does Brian still possess that incredible voice, but, because he's picked some of his favorite all time songs to sing, you will be incredibly moved by his performances and how he brings his own meaning to each song.  My faves are "Lay Lady Lay", "Never My Love," and "God Only Knows."  And most people don't know this fact about "Tracks Of My Years"—Brian recorded 60 songs and picked the best 16!  So this is the crème du la crème.  Do not miss this one folks! [Amazon]
6.) "The Royal Sessions" – Paul Rodgers

Where do I even begin!  This album is just spectacular with performance and history.  It turns out that soul music was the first music Paul was listening to growing up—not blues and/or rock like most of us would guess.  Otis Redding was a big hero of Paul's and all those Memphis Stax and Hi Records hits were what shaped his musical persona.  Last year, he went into the original Royal Studios where all those hits were created, and worked with a lot of the original musicians who played on so many of those hit records.  In fact, these musicians played on 26 gold and platinum hits in a row!   The outcome is musically staggering–listening to Paul do songs like "I Thank You," "Born Under A Bad Sign," "I've Been Loving You Too Long," "Walk On By," and "I Can't Stand The Rain," will blow your mind!
If this isn't enough, the album is recorded in true analogue—from the tape to the cutting lathe, there are no computers used at all.  And, you can hear the difference.  Even on CD the warmth of the vocals and all instruments is something like you haven't heard in years.  When you listen to the back up vocals, you can hear each individual woman's voice and even feel their personality.
When I was doing a recent interview with Paul on WLUP in Chicago, the on air jock remarked, "I can hear the musicians' smiles through the music!"  That is what top-notch recording is all about.  It is a bit of a lost art, but there are a few people like my friend and producer of the album, Perry Margouleff who are still carrying the banner for great fidelity.
Again, not just my opinion–Michael Fremer, audiophile guru from "Analog Planet" gave the vinyl version an 11 out of 11 score!!  I don't think he's ever done that before–but the truth is, the record is that good! [Amazon]
7.) "So U" – Neal Schon

Neal uncorked a great solo album here.  Of course the guitar playing is over the top, but the surprising part are the vocals on the album.  Journey drummer Deen Castronovo and bassist Marco Mendoza just rip, as good as any front men going.
In a recent interview on LA's rock station KLOS Neal revealed some extraordinary secrets about the recording of this album and his recent way of working.  He said that rather than record the bass parts first and fit the lead solos to those tracks he recorded the solos first and added the bass after.  This unconventional way of recording, he stated, allowed him to be much more free to create guitar solos that were not bound by a grid.  He said it reminded him of the way The Jimi Hendrix Experience worked because the drummer and bass player in that outfit were so jazz like and free, that it left lots of space for Jimi to lay down notes and riffs in a much more painterly like fashion—not snapped to perfect time or a grid like in most of today's recordings.
The songs on this album are great too.  My faves are "Serenity," "Take A Ride," and "So You." [Amazon]
8.) "Led Zeppelin I", "Led Zeppelin II",  "Led Zeppelin III"

The first three albums newly remastered…No matter how many times you may have listened to their music, you've never heard Led Zeppelin like this before!  At the beginning of the summer the band released deluxe editions of "Led Zeppelin," "Led Zeppelin II," and Led Zeppelin III."  Each album is mastered with today's state of the art technology and the bonus material is fun because it really gives one a deep look into the band and a backstage pass at a glimpse of how so much of this terrific music came to be.
Jimmy Page himself was in charge of the newly mastered discs and he said, "The material on the companion discs presents a portal to the time of the recording of Led Zeppelin—it is a selection of work in progress with rough mixes, backing tracks, alternate versions, and new material recorded at the time." [Amazon]
9.) "Rock Or Bust" – AC/DC

There is a famous story about an interview that Angus Young gave to NPR.  The interviewer was being very complimentary about the band in general but said that the only slag that could be said about AC/DC is that they had made the same record eight times in a row.  Angus looked up and remarked something like, "Correction my friend, make that nine in a row—the new one sounds exactly the same!  We know what our fans want, and we give it to them!"
I have only heard the first single off the album called "Play Ball."  And, guess what?  It sounds like AC/DC!!  I haven't heard any of the rest of the album, but can still give it my highest recommendation.  Why?  Because I know these guys deliver—time and time again.  They don't try and get fancy, they don't try and be hip for the times and cop the latest fashionable sounds, they are very content to just be themselves, and as fans that is, indeed, what we want.  Right on, and rock on Angus! [Amazon]
10.) "Live Johnny Winter And" and "Second Winter" – Johnny Winter

These two albums represent some of the best Johnny Winter ever recorded.  The first has my all time favorite "Mean Town Blues" on it.  If you get this and turn it up loud I guarantee it will set your hair on fire!  "Second Winter" is Johnny's famous 3 sided vinyl offering.  When asked why the fourth side was blank Johnny just shrugged his shoulders and told folks he had a lot of great music he wanted to share and it came to 3 sides—didn't want to put any excess "filler"
in there.  The performance of "Highway 61 Revisited" is worth the price of the whole album.
If you own these, buy some other Winter you may not have in your collection.  Musicians come and go just like everyone else on this planet, but Johnny Winter was a force of nature, and this ol' world will just not have quite the same energy it did as when Johnny Winter roamed the earth. [Live Johnny Winter And on Amazon] [Second Winter on Amazon]
Happy Holidays to all, and wait 'till you see the new web site!  It's coming soon, and it's awesome!!
Best,
Rap~
© Paul Rappaport 2014