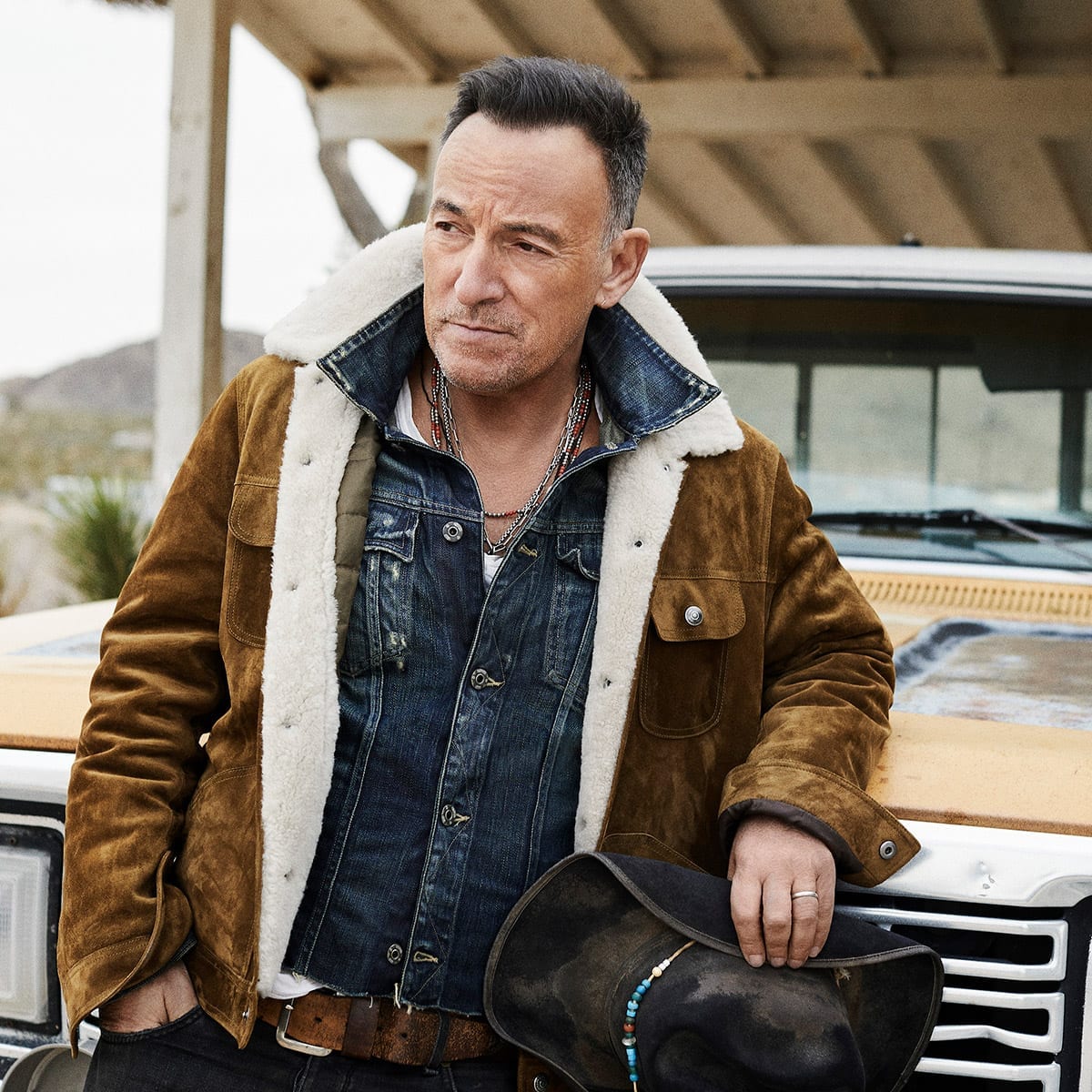 A previously unreleased song by Bruce Springsteen dropped today as part of the Blinded by the Light film soundtrack. The track, titled "I'll Stand by You", was originally penned by the Boss for the 2001 movie Harry Potter and the Sorcerer's Stone but failed to make the cut.
Originally called "I'll Stand by You Always" the lyrics for the song are loosely based on J.K. Rowling's book, with lines such as: "Together we'll chase those thieves that won't leave you alone / Out from the under the bed, out from over our home."
In a 2016 interview with the BBC Springsteen said of the track, "It's pretty good. At some point I'd like to get it into a children's movie of some sort." While this may not be exactly what he had in mind when he wrote the song, Blinded by the Light seems to be the perfect fit for "I'll Stand by You." The film is a coming-of-age musical comedy about a British teenager of Pakistani descent whose life is changed when he discovers Bruce Springsteen's music in 1987.
The soundtrack itself features several Springsteen rarities including his first-ever performance of "The River" from the 1979 No Nukes concert at Madison Square Garden, an acoustic rendition of "The Promised Land" from a 2014 performance on the National Mall in D.C. and, of course, the aforementioned "I'll Stand by You" – a previous version of which was leaked in 2017.
The movie soundtrack also features a host of other Springsteen tracks, including live versions of classics such as "The Promised Land", "Thunder Road" and "The River". It is available for pre-order now.
Blinded by the Light, due out on August 14th, was directed by Gurinder Chadha and based on the book Greetings from Bury Park: Race, Religion and Rock N' Roll by Sarfraz Manzoor.
Take a listen to the new song "I'll Stand by You" below.
'Blinded by the Light' Film Soundtrack Track Listing:
1. Ode to Javed / Javed's Poem (A.R. Rahman)
2. It's a Sin (Pet Shop Boys)
3. The Sun Always Shines on T.V. (A-Ha)
4. "The Boss Of Us All" (Blinded by the Light cast)
5. Dancing in the Dark (Bruce Springsteen)
6. "You Should Be Listening to our Music" (Blinded by the Light cast)
7. "I Never Knew Music Could Be Like This" (Blinded by the Light cast)
8. The River – Live at Madison Square Garden, New York City, NY – September 1979 (Bruce Springsteen)
9. "Number One Paki Film" (Blinded by the Light cast)
10. Badlands (Bruce Springsteen)
11. Cover Me (Bruce Springsteen)
12. Thunder Road – Live at the Roxy Theatre, West Hollywood, CA – October 1975 (Bruce Springsteen)
13. Get Out of My Way Fascist (Pigs) (Amer Chadha-Patel)
14. "Do It For Me" (Blinded by the Light cast)
15. Prove It All Night (Bruce Springsteen)
16. Hungry Heart (Bruce Springsteen)
17. "You, Me… and Bruce" (Blinded by the Light cast)
18. Because the Night (Bruce Springsteen)
19. Maar Chadapa (Heera)
20. The Promised Land – Live Acoustic – Live on The National Mall, Washington, DC – November 11, 2014 (Bruce Springsteen)
21. Blinded by the Light (Bruce Springsteen)
22. Born to Run (Bruce Springsteen)
23. I Will Stand By You (Bruce Springsteen)
24. For You My Love (A.R. Rahman)