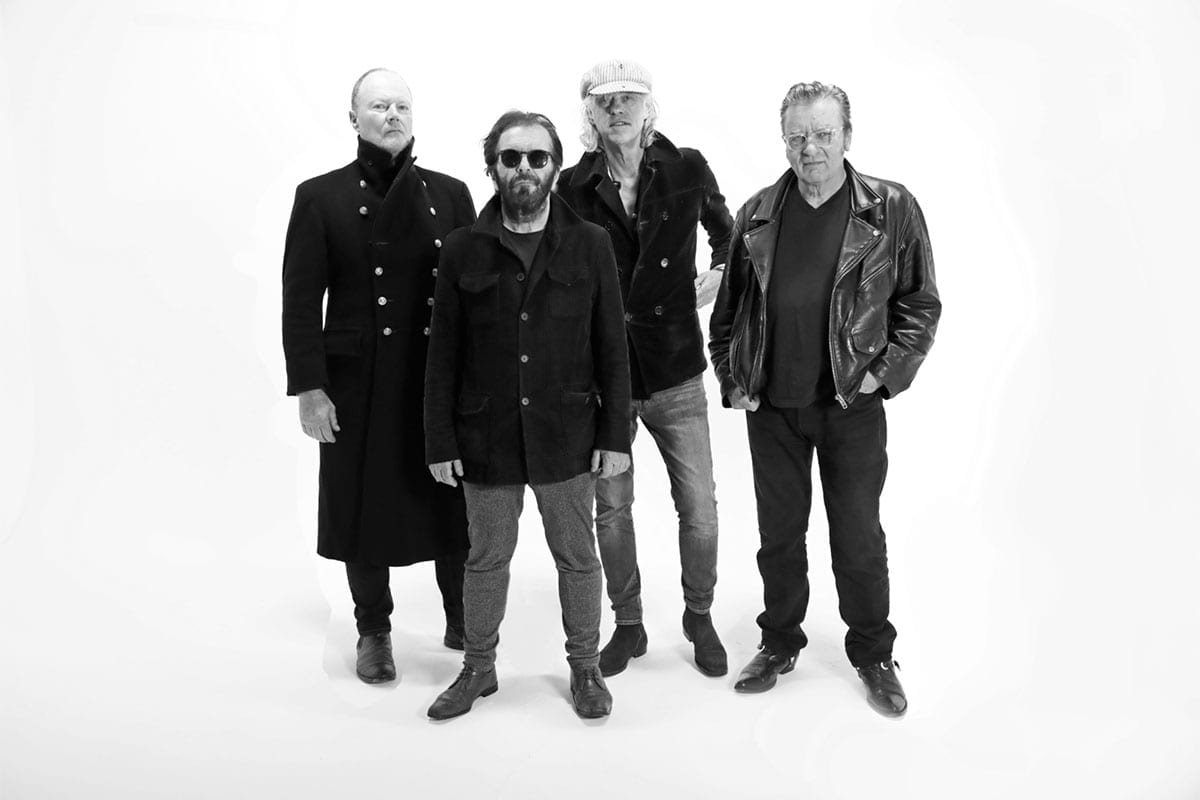 The Boomtown Rats have released a new song and video, "Trash Glam Baby". The track is the first single from the band's forthcoming album Citizens of Boomtown, which marks their first album of new music in 36 years.
Hear "Trash Glam Baby" below.
Written by Bob Geldof, the song features four original Rats – Bob Geldof on vocals, Pete Briquette on bass, Simon Crowe on drums and Garry Roberts on guitar – with the addition of Alan Dunn on piano and Darren Beale on guitar.
Citizens of Boomtown will be released on March 13. Pre-order it now on iTunes or on Amazon.
Formed in 1975 in Dublin The Boomtown Rats became part of the burgeoning punk scene. In the UK they toured with the Ramones and Talking Heads, rocking and mocking the status quo alongside the Sex Pistols, The Clash, The Jam and The Stranglers. The Boomtown Rats made history as the first Irish band to have a UK #1 hit with their song "Rat Trap."
In 1984, Bob Geldof organized the star-studded Band Aid and co-wrote "Do They Know It's Christmas," one of the biggest-selling singles in history. The next year he organized Live Aid, the legendary benefit to raise funds for the relief of the Ethiopian famine.
The Boomtown Rats – Trash Glam Baby (Official Music Video)