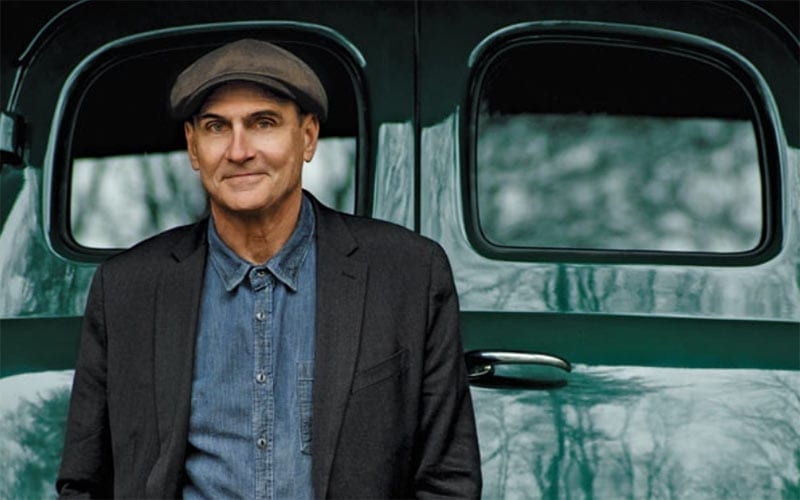 James Taylor will be releasing an audio memoir, titled Break Shot in early 2020 via Audible.
The memoir is a unique piece of performance art that melds storytelling with music to recount Taylor's life and career. Prompted by interviews conducted with music journalist Bill Flanagan, Taylor tells of his childhood in Chapel Hill, North Carolina and how he and his four siblings were immersed in music from a young age. He then delves into his traumatic teenage years when he admitted himself to a psychiatric hospital in 1965, how he got from there to releasing his self-titled debut album through Apple (he was the first American artist to be signed to the Beatles' label), and the early days of his incredible career.

"I've known Bill Flanagan and admired his writing forever," explained Taylor. "So I was happy and relieved that he had agreed to help me gather my thoughts and edit this autobiography of my beginnings, the on-ramp to the road I've traveled ever since. A pitcher needs a catcher, and a funny and intelligent collaborator can make you seem likewise. To the best of my recollection, I never had much of a memory; but here's how I remember it… Did I say that already?
Break Shot was recorded at TheBarn, Taylor's home studio in Western Massachusetts and will be available only as an audio release.
In addition to working on Break Shot, Taylor revealed that he is putting the finishing touches on a new album to be released on Fantasy Records in early 2020. He also noted that "exiting tour news" is coming soon.