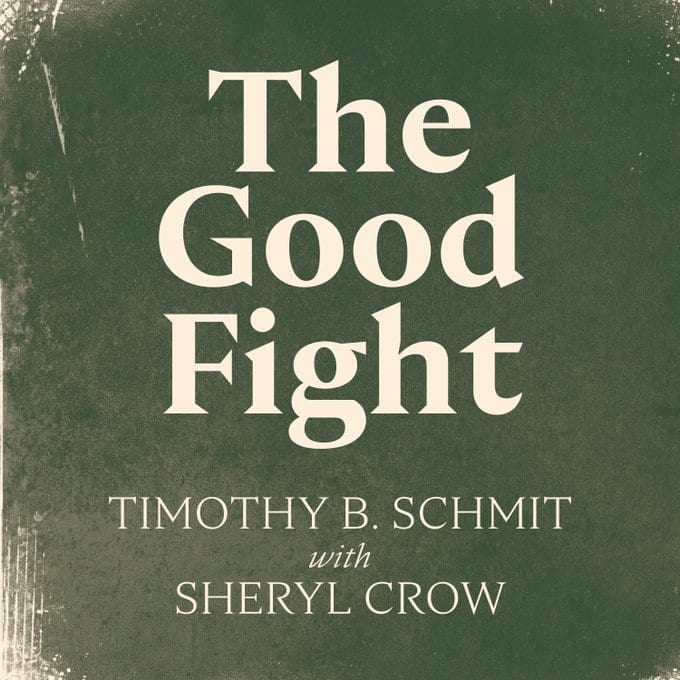 Eagles bassist Timothy B. Schmit has released a new single featuring Sheryl Crow, titled "The Good Fight." Listen in the player below.
The song was dropped with little fanfare and Schmit hasn't revealed whether or not the nearly 8-minute long track is connected to an upcoming album – stating only "I recorded a new song, "The Good Fight," with my friend Sheryl Crow. There couldn't be any better time than right now to release this."
No further details can be found on either of their websites or social media.
Schmit is the second member of the Eagles that Crow has collaborated with this year. She recently teamed up with Joe Walsh to write and record the song "Still the Good Old Days" – which is featured on her new album Threads. The record sees Crow partnering up with a host of talented musicians – including Eric Clapton, Stevie Nicks, James Taylor, Sting, Bonnie Raitt, Neil Young, Willie Nelson, Kris Kristofferson, and Keith Richards – to perform both her own songs as well as covers of other artists' music.
"Many of these people, I owned their records when I was seven and eight years old," she said. "Who would have thought a young girl from a tiny town in Missouri would wind up working with these people and having relationships with them?"
Timothy B. Schmit feat. Sheryl Crow – "The Good Fight"