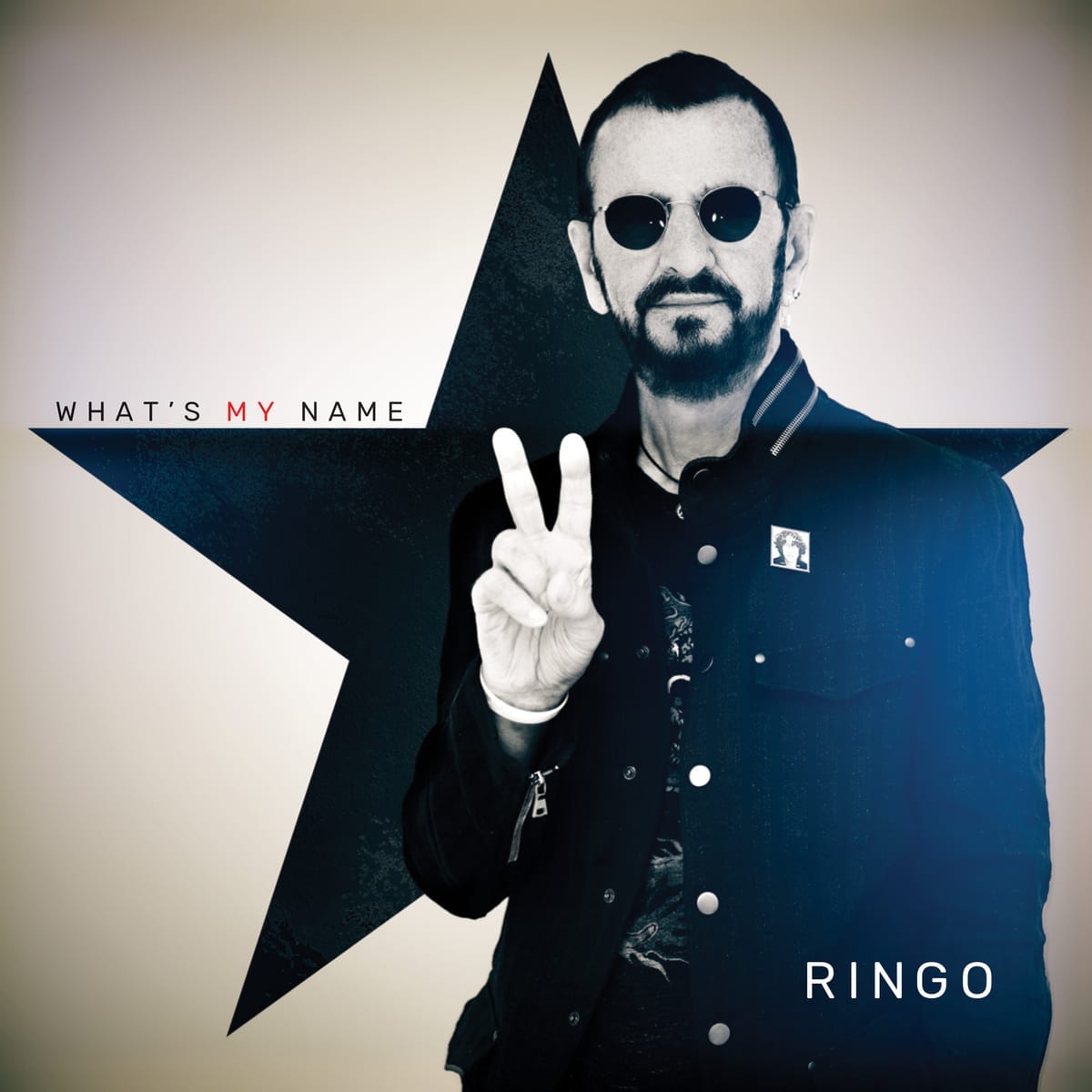 Paul McCartney has joined Ringo Starr for a cover of John Lennon's "Grow Old With Me." The track, which features Starr on lead vocals with McCartney on backing vocals and bass, was recorded for Starr's new album What's My Name – due out tomorrow, Oct 25th.
Hear the track in the player below.
"Grow Old With Me" was one of the last songs that John Lennon ever wrote and the version that appeared on his posthumous album Milk and Honey was a demo recorded in his and Yoko Ono's bedroom on cassette. He first recorded the song during the Double Fantasy sessions, although the song didn't make the final cut.
For Starr, the inspiration to record "Grow Old With Me" all these years later came when he ran into noted record producer Jack Douglas who produced Double Fantasy.
"Jack asked if I ever heard The Bermuda Tapes, John's demos from that time," Starr recalls. "And I had never heard all this. The idea that John was talking about me in that time before he died, well, I'm an emotional person. And I just loved this song. I sang it the best that I could. I do well up when I think of John this deeply. And I've done my best. We've done our best.
"The other good thing is that I really wanted Paul to play on it, and he said yes. Paul came over and he played bass and sings a little bit on this with me. So John's on it in a way. I'm on it and Paul's on it. It's not a publicity stunt. This is just what I wanted. And the strings that Jack arranged for this track, if you really listen, they do one line from "Here Comes The Sun." So in a way, it's the four of us."
What's My Name is Starr's 20th studio album. You can hear the title track now here.
Ringo Starr – "Grow Old With Me" (lyric video)
Here is the John Lennon version from Milk and Honey
John Lennon "Grow Old With Me"