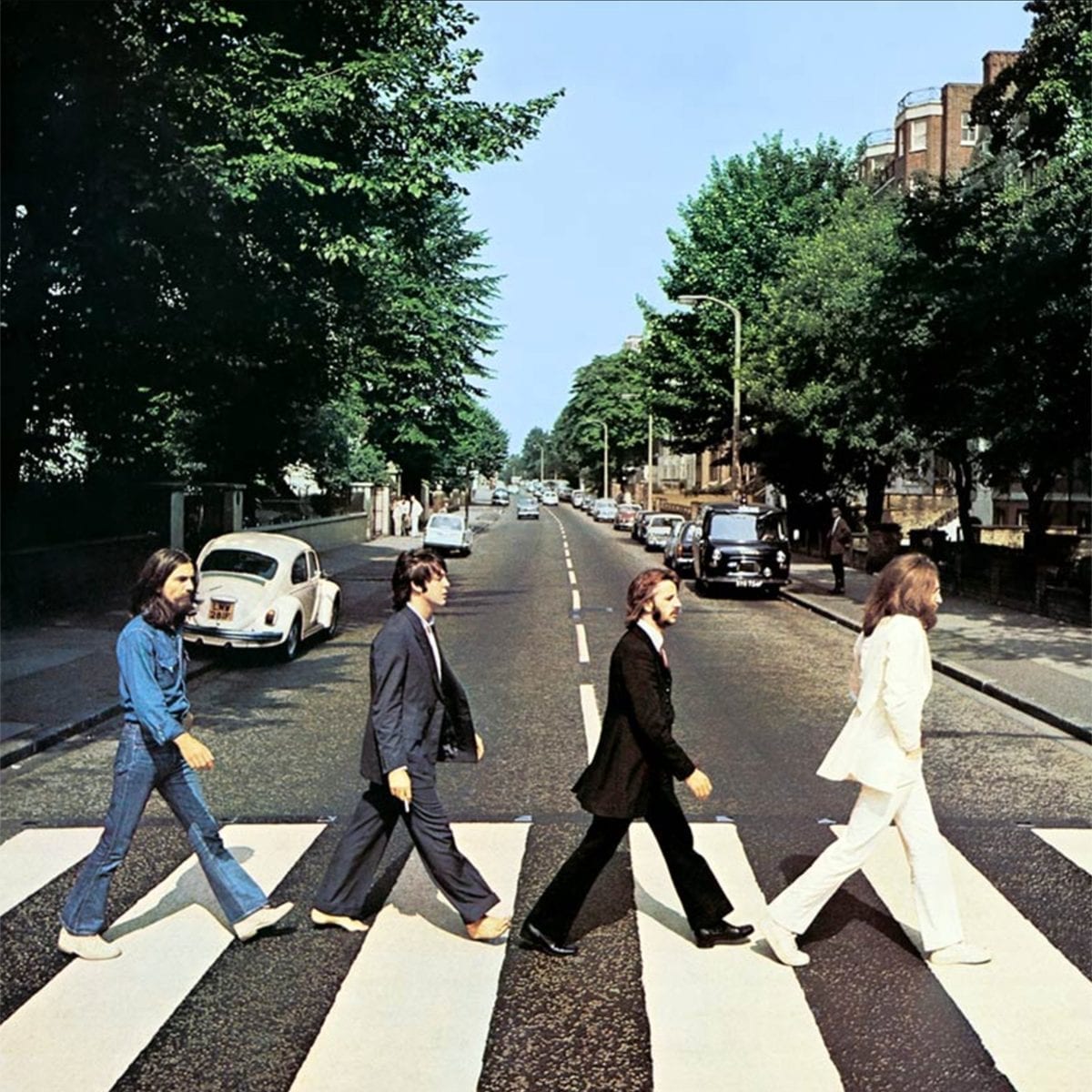 In celebration of the 50th anniversary of Abbey Road, the Beatles have released a brand new video for the beloved "Here Comes The Sun". The bittersweet new video for the George Harrison-penned hit was released late last week and features vintage photos of the Fab Four, taken by Linda McCartney.
Directed by Trunk Animation's Alasdair Brotherston and Jock Mooney, the video is set in Abbey Road's Studio Two, where the group recorded the iconic album. It begins with a gradually brightening studio, while McCartney's images of the group slowly float up through the room, passing in front of guitars and Beatles drum kit to form a "sun."
The visuals then shift to black and white animations including a close-up drawing of the band's feet walking on the now famous Abbey Road zebra crossing. Next come photos from the Beatles' final photo session at Tittenhurst Park, on May 4th, 1969 (nearly a year before they announced the breakup of the band). Consecutive shots are sequenced together, creating an animated effect and, for a poignant moment, transporting the audience back in time.
The audio used for the video is the 2019 stereo mix of "Here Comes the Sun" from the Abbey Road 50th Anniversary reissue. All of the album's 17 tracks are newly mixed by producer Giles Martin – son of Beatles producer George Martin, aka "the fifth Beatle" – and mix engineer Sam Okell in stereo, high res stereo, 5.1 surround, and Dolby Atmos. They're accompanied by 23 session recordings and demos, most of which are previously unreleased.
The 50th Anniversary release is available in several formats including a Super Deluxe box set as well as a limited edition Deluxe vinyl box set, a Deluxe 2CD set, on 1CD or 180-gram vinyl and in a variety of digital packages. Order your copy here.
The Beatles – "Here Comes The Sun" Music Video