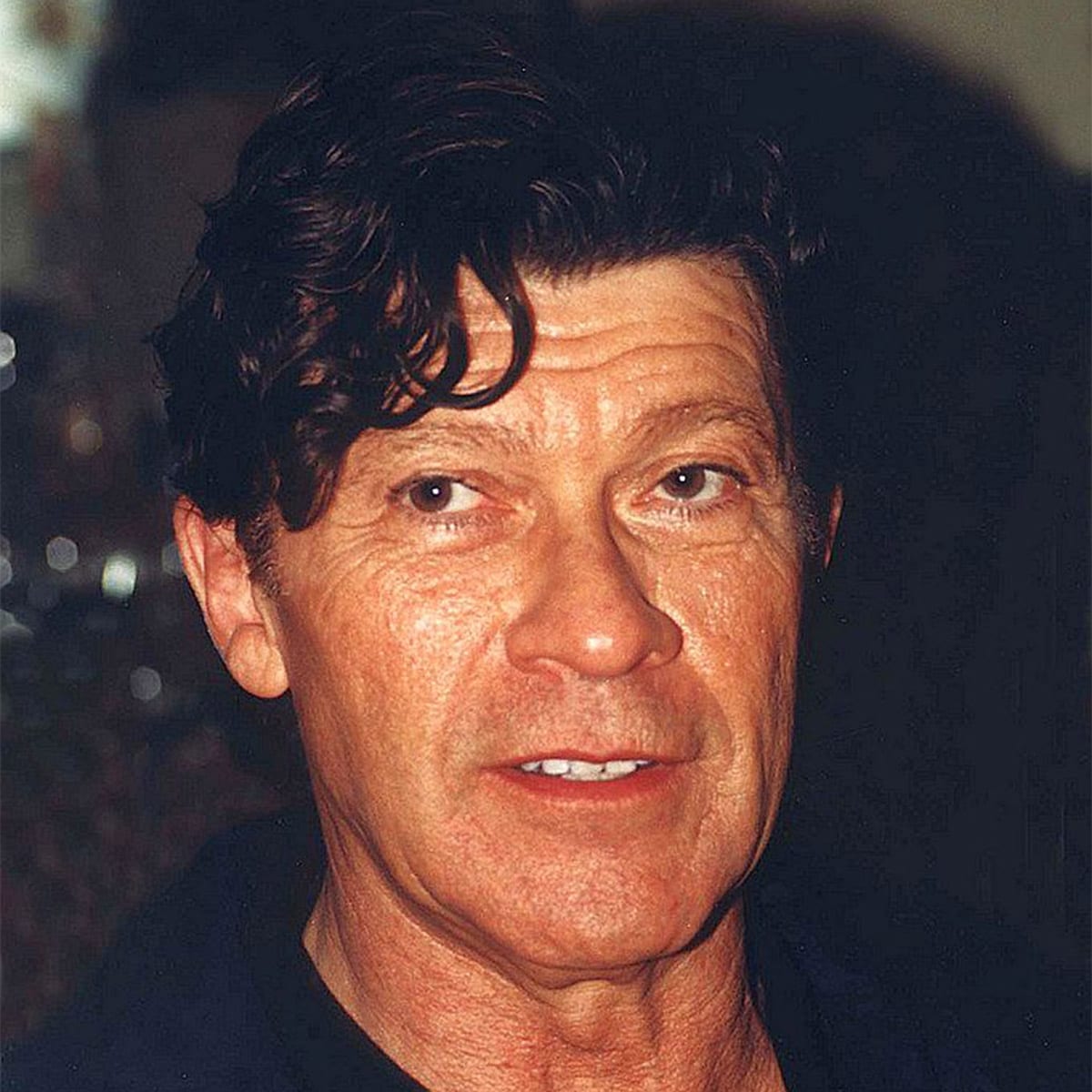 50 years after the release of The Band's iconic sophomore, self-titled album, Robbie Robertson is preparing for the release of a new solo record, due out September 20th via UMe. The 13-track self-produced Sinematic is Robertson's sixth solo effort. This week Roberston released the first single and opening track, a riveting duet with Van Morrison that features bright guitar and a blithe tone that belies its chilling lyrics.
Listen to "I Hear You Paint Houses" in the player below.
Drawn from Martin Scorsese's film The Irishman and the book it's based on, Charles Brandt's I Heard You Paint Houses, the track's title comes from mob code for hiring a hit man; painting houses refers to spattering walls with blood.
Opening with Robertson's devilish invitation, "Shall we take a little spin/To the dark side of town?," the track sets the album's stage for more gripping tales of villainy and vice and powerful stories about destruction and despair, many drawing inspiration from Robertson's writing and recording work on the forthcoming Scorsese film.
But while many of the tracks on Sinematic focus on sinful themes far removed from Robertson, he draws from his own extraordinary life story for the track "Once Were Brothers," a bittersweet reflection on The Band, written for the new documentary of the same name.
"I was working on music for 'The Irishman' and working on the documentary, and these things were bleeding into each other," says Robertson of the impetus for the album. "I could see a path. Ideas for songs about haunting and violent and beautiful things were swirling together like a movie. You follow that sound and it all starts to take shape right in front of your ears. At some point, I started referring to it as 'Peckinpah Rock'," a nod, Robertson says, to Sam Peckinpah, the late director of such violent Westerns as The Wild Bunch.
On "Once Were Brothers," Robertson is joined by Nairobi native J.S. Ondara and American singer-songwriter Citizen Cope. The album also features guest vocalists and musicians including Glen Hansard, Derek Trucks, Laura Satterfield, Jim Keltner, Frédéric Yonnet, Doyle Bramhall II and of course, Van Morrison. Guest producer Howie B who provides electronic textures to several songs. The band is anchored on most tracks by Pino Palladino (John Mayer Trio, The Who), drummer Chris Dave (D'Angelo, Adele), and keyboardist Martin Pradler, who also mixed the record.
Sinematic is available now for preorder in CD, digital and 2LP editions. A limited deluxe edition including 36-page hardcover book featuring custom artwork by Robertson will follow on October 25th.
The forthcoming feature documentary film, "Once Were Brothers: Robbie Robertson and The Band," based on his 2016 New York Times bestselling memoir Testimony, will celebrate its world premiere on September 5th as the Opening Night Gala Presentation for the 44th Toronto International Film Festival.
Robbie Robertson – "I Hear You Paint Houses" featuring Van Morrison
Sinematic CD/Digital Track Listing:
I Hear You Paint Houses
Once Were Brothers
Dead End Kid
Hardwired
Walk In Beauty Way
Let Love Reign
Shanghai Blues
Wandering Souls
Street Serenade
The Shadow
Beautiful Madness
Praying For Rain
Remembrance
Sinematic 2LP Vinyl Track Listing:
SIDE A
I Hear You Paint Houses
Once We Were Brothers
Dead End Kid
SIDE B
Hardwired
Walk In Beauty Way
Let Love Reign
SIDE C
Shanghai Blues
Wandering Souls
Street Serenade
The Shadow
SIDE D
Beautiful Madness
Praying For Rain
Remembrance