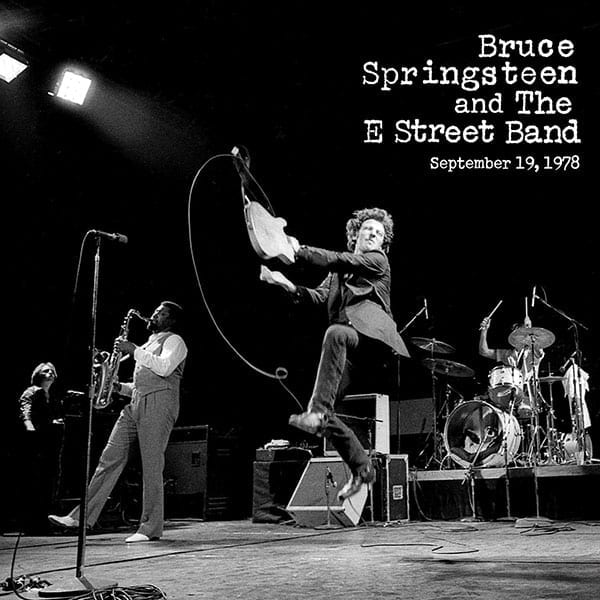 Bootlegged shows have long been cherished by parts of the fan community, and the good ones continue to be coveted decades later. Such is the case with Bruce Springsteen's September 19th, 1978 concert at the Capitol Theatre in Passaic, New Jersey.
Springsteen and the E Street Band were mid-tour and in peak-form that sweltering hot night – having released Darkness at the Edge of Town three-months prior. The epic three-hour show was broadcast on radio stations throughout the Northeast, which meant it was quickly pressed onto vinyl and sold as a bootleg – the most famous of which is known to fans as the Pièce De Résistance.
Now, for the first time, Springsteen has released the official audio recording for this much-loved show and it puts even the best of those bootleg copies to shame. The entire performance has been remixed and restored from the original multi-track takes and has been released as part of an ongoing live archive series. Fans can purchase a digital copy on Springsteen's official live archive website.
Listen to the official audio for "Meeting Across The River" from that night's show:
Track List
Badlands
Streets Of Fire
Spirit In The Night
Darkness On The Edge of Town
Independence Day
The Promised Land
Prove It All Night
Racing In The Street
Thunder Road
Meeting Across The River
Jungleland
Kitty's Back
Fire
Candy's Room
Because The Night
Point Blank
Not Fade Away – She's The One
Backstreets
Rosalita (Come Out Tonight)
4th of July, Asbury Park (Sandy)
Born To Run
Tenth Avenue Freeze-Out
Detroit Medley
Raise Your Hand