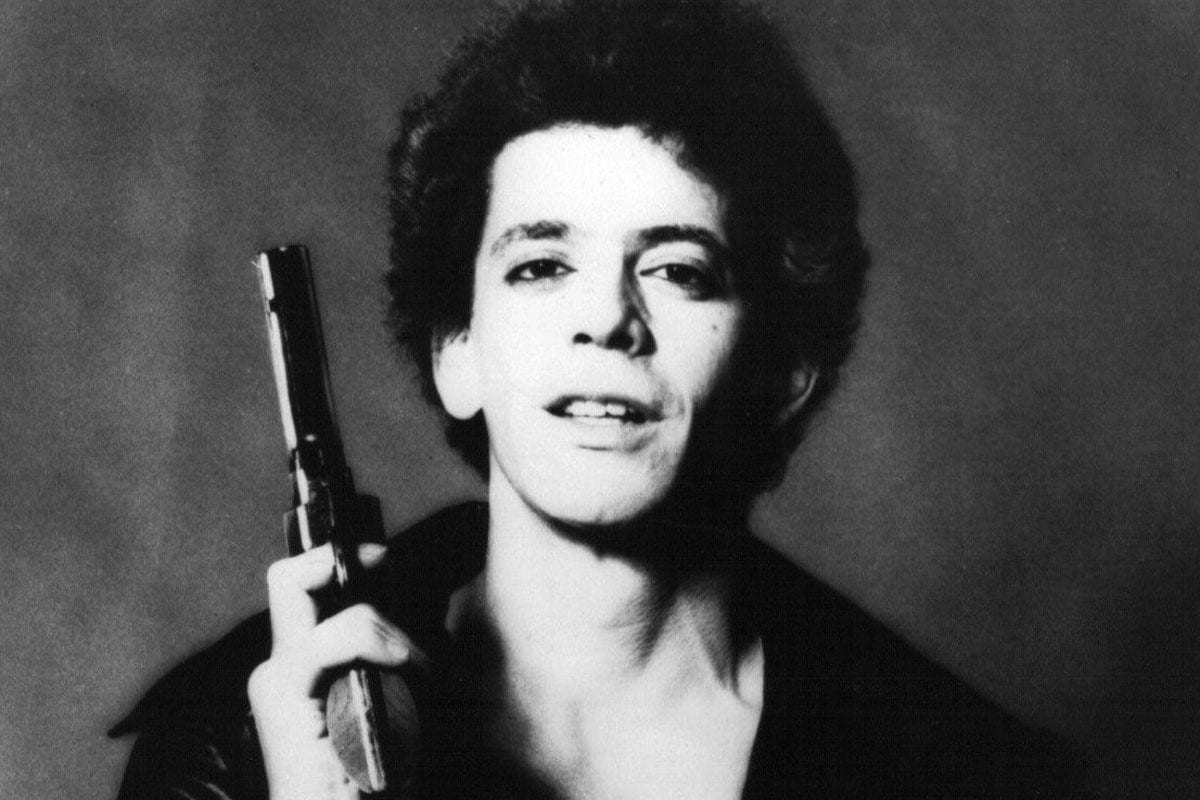 A musicology professor has discovered rough versions of 12 previously unreleased songs by Lou Reed.
Judith Peraino, a professor of music at Cornell University, was doing archival research at the Warhol Museum in Pittsburgh when she unearthed a cassette tape containing 12 songs that Lou Reed recorded for Andy Warhol in 1975.
"It sounds like he recorded them in his apartment with an open-air microphone, just voice and acoustic guitar," Peraino said.
She did admit though, that she didn't comprehend the significance of her discovery until a Warhol Museum staff member commented that she had essentially discovered an unreleased Lou Reed album.
"That's when the excitement really hit," she said. "What makes this rare is the gift aspect of the tape – that Lou Reed intentionally created both a curated set of songs and a composed set of songs on tape meant only for Warhol."
According to Perrino, Side 1 of the tape contains live recordings Reed's 1975 tours, with songs from his albums "Sally Can't Dance" (1974) and "Coney Island Baby" (1976). While Side 2 — labeled "Philosophy Songs (From A to B & Back)" in scrawled black ink — features 12 songs, and a fragment of a 13th, that have never been released, and were mostly unknown.
The demos on the cassette were inspired by Warhol's book The Philosophy of Andy Warhol (From A to B and Back Again). One song uses variations of the phrase so what" — "one of my favorite things to say," Warhol wrote. Others explore Warhol's take on fame, sex and the business of art, while "drag queens" are the subject of two other tunes.
Evidence of Reed and Warhol's famously contentious relationship can also found in several of the other demos, with Reed blasting his former mentor for apparent indifference to the deaths of members of his inner circle in one, and singing about how Warhol should have died when shot in 1968 in another. He does, however, end that song with a spoken apology to Warhol, who passed away in 1987.
"This tape is Lou Reed working out what he does best," Peraino said, "which is figuring out the character of his song, telling the stories, being as brutally honest as he is in many of his writings."
The songs are currently only available to professional researchers, and the potential issues between record labels and the estates of Warhol and Reed over who owns the material could make it difficult for the songs to get an official release.
"Without an understanding of what is included on the tape and who created the recording, we are unable to say at this point what, if anything, the foundation can do to make them more easily accessible," said Warhol Foundation director Michael Hermann.
For now, fans will have to be content with the samples of some of the songs which can be found at the University of California's Journal of Musicology.