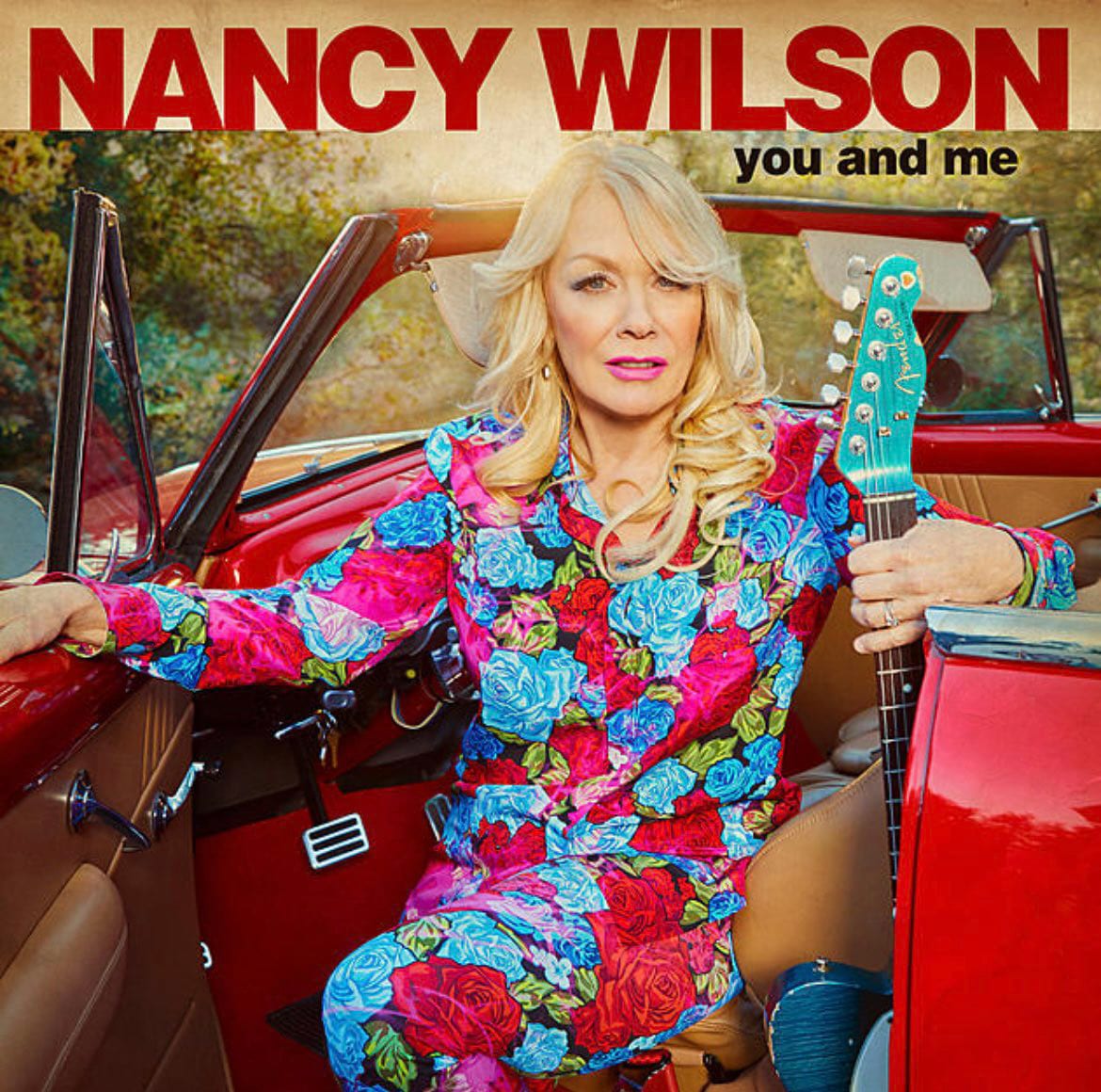 Nancy Wilson this week released the title track from her new solo EP You and Me. The lyric video for the song, which is an ode to the Heart co-founder's late mother, premiered today via Rolling Stone. You can also get the track now on digital and streaming platforms.
You and Me, due out May 7th, marks Wilson's first ever solo album.
"Being off the road last year from touring with Heart, and at home with my good guitars and amps out, I felt like I was once again able to reconnect with my pre-Heart self, my college girl self," Wilson said in a statement, "creating poetic, intimate and romantic songs, which pretty much is what I first brought in to Heart."
In October, Wilson released the album's lead single, a cover of the Bruce Springsteen song "The Rising". Other covers on You and Me include Pearl Jam's "Daughter", The Cranberries' "Dreams" and Simon & Garfunkel's "The Boxer".
The album also features several guest contributors including Duff McKagan (Guns 'N' Roses) and Taylor Hawkins (Foo Fighters) on "Party at the Angel Ballroom", Sammy Hagar on "The Boxer" and Wilson's Roadcase Royale bandmate Liv Warfield on "Dreams".
The album wraps up with "4 Edward", a tribute to the late Eddie Van Halen.
Nancy Wilson – "You and Me" Lyric Video
10 Most Romantic Classic Rock Love Songs
You and Me Track Listing
You and Me
The Rising
I'll Find You
Daughter
Party at the Angel Ballroom (with Duff McKagan & Taylor Hawkins)
The Boxer (with Sammy Hagar)
Walk Away
The Inbetween
Dreams (with Liv Warfield)
The Dragon
We Meet Again
4 Edward