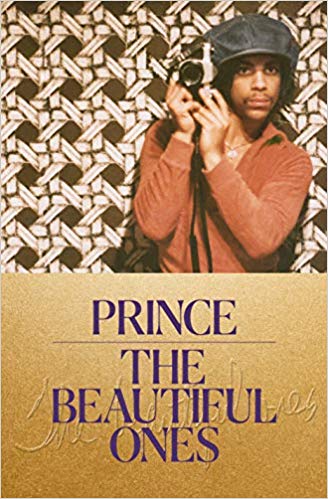 Not long before Prince's untimely death on April 21, 2016, he contacted journalist Dan Piepenbring, asking if the writer would help him with his memoir. Feeling both excited and surprised by the request, Piepenburg agreed and began meeting with the superstar to plan out the book.
"There was a sense even from the start that it couldn't really be happening," Piepenbring said in a recent statement to The Associated Press. "It felt very surreal. There was also just a sense of joy, I think, at the possibility of meeting someone that I held in such high regard, someone whose music had been the soundtrack to the better part of my youth."
The two had barely begun their collaboration when Prince died suddenly of an accidental overdose, and the project was left in limbo. Ultimately, however, the musician's estate decided to continue with the memoir, giving Piepenbring full access to the personal items left behind at the Purple One's Paisley Park home, including the contents of his vault.
The resulting memoir, The Beautiful Ones, features never-before-seen photos, reproductions of original scrapbooks and lyric sheets written in Prince's own hand along with the early memoir pages that he wrote before his passing. Those mere 28 pages, written in Prince's elegant script, showcase his unique sensibilities – for instance, replacing the word "I" with a drawing of a human orb – and delve into his past.
All-told Piepenbring spent only 12-15 hours face-to-face with the musician, with their last conversation taking place four days before Prince's death. Among other topics, the two discussed his parents and Prince opened up about the conflicting influences they had on him. His father, John L. Nelson, was a strict, God-fearing jazz musician with an explosive temper while his mother, Mattie Della Shaw, was beautiful and fun-loving though stubborn with an irrational streak.
Prince wrote: "She would spend up what little $ the family had 4 survival on partying with her friends, then trespass in2 my bedroom, 'borrow' my personal $ that eye'd gotten from babysitting local kids, & then chastise me 4 even questioning her regarding the broken promises she made 2 pay me back."
The tumultuous relationship and ultimate divorce of his parents clearly left an impact. "The wound of Ur parents fighting is chilling when U're a child," Prince wrote. "If it happens 2 become physical, it can be soul-crushing."
"So much of his writing is about division in some way and the fight to make oneself whole again," Piepenbring explained. "There's this kind of brokenness that he's always working to repair."
"I think he was really in the process of excavating his past with a level of detail and specificity that maybe he had avoided before," Piepenbring added. "He had come to the realization that he really was in many ways the sum of his mother and father and they were the, sort of, two poles of his being."
From Prince.com: "The Beautiful Ones is the deeply personal account of how Prince Rogers Neilson became the Prince we know: the real-time story of a kid absorbing the world around him and creating a persona, an artistic vision, and a life, before the hits and fame that would come to define him."
The Beautiful Ones will be released on Tuesday, October 29th via Spiegel & Grau. Order your copy here.