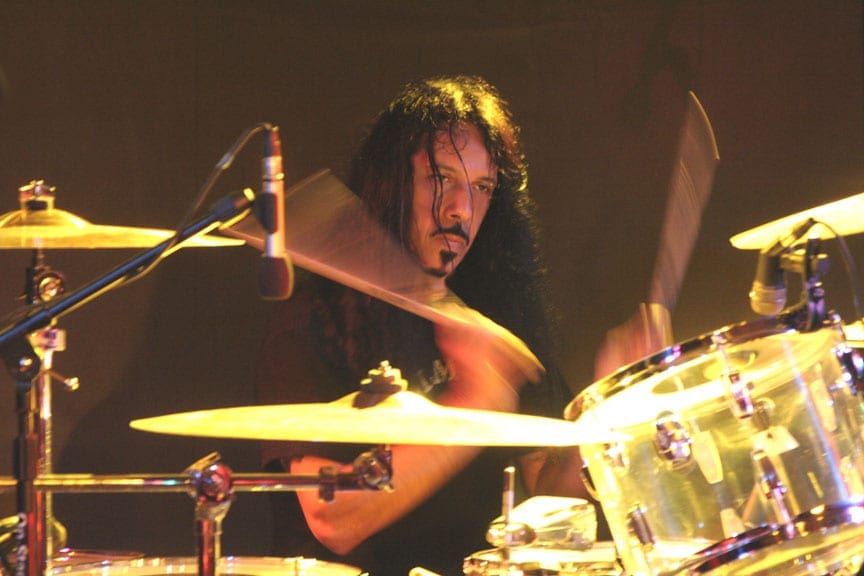 Quiet Riot drummer Frankie Banali died Thursday in Los Angeles. He was 68 years old.
Banali succumbed to pancreatic cancer following a 16-month battle with the disease. He was diagnosed in April of 2019 and told by doctors at the time that he had six months to live.
Frankie Banali joined Quiet Riot in 1982. The following year the band released their Mental Health album, which went on to reach #1 on the Billboard 200 chart. It was the first heavy metal album to do so.
The band went through multiple lineups but Banali remained the most consistent. After several break-ups, he reformed the band in 2010 with the blessing of Kevin DuBrow's family, after his passing in 2007. Their latest studio release was 2019's Hollywood Cowboys.
Throughout his career, Banali also performed with W.A.S.P., Steppenwolf, Faster Pussycat, and Billy Idol.
According to his wife Regina, Banali was surrounded by loved ones at the time of his death.