From the pandemic to the election to the lockdowns and so much more, what a helluva year 2020 has been – and not in a good way! Sadly, this year has also taken away too many of our shining rock n' roll stars. Here is a look back at some of the people who shaped our musical life that are no longer with us.
Marty Grebb
September 2, 1945 – January 1, 2020
Member of the Buckinghams, producer and arranger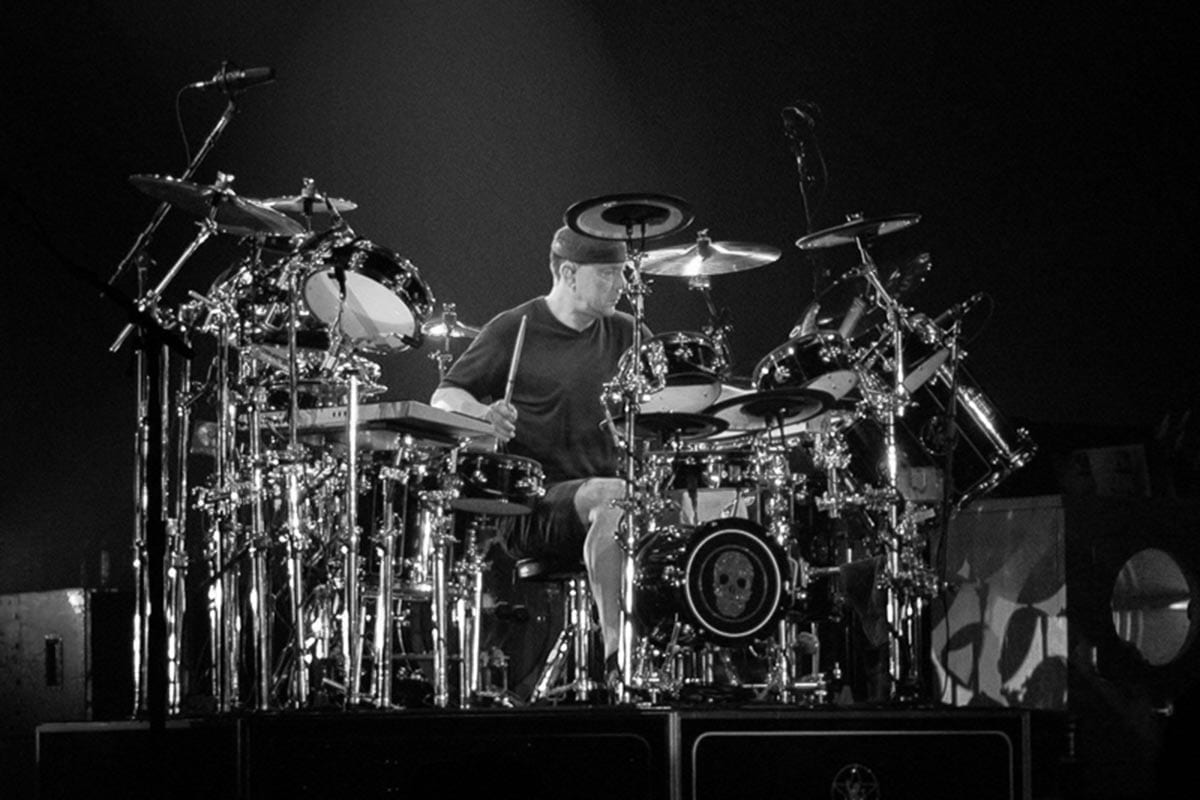 Neil Peart
September 12, 1952 – January 7, 2020
Neil Peart, drummer and lyricist of Rush, joined the band in 1974 with lead singer and bassist Geddy Lee and guitarist Alex Lifeson. Peart's contributions to drumming are almost incalculable and his lyrics were highly literate and complicated, especially for a hard rock band. He was also a writer of several books. Peart died in Santa Monica, CA after quietly fighting brain cancer for three years. He was 67.
David Olney
March 23, 1948 – January 18, 2020
Folk singer-songwriter
Reed Mullin
February 12, 1966 – January 27, 2020
Drummer, Corrosion of Conformity
Andy Gill
January 1, 1956 – February 1, 2020
Lead guitarist, Gang of Four
Ivan Král
May 12, 1948 – February 2, 2020
Bassist, the Patti Smith Group
Buddy Cage
February 18, 1946 – February 5, 2020
Pedal steel guitarist, New Riders of the Purple Sage
Lyle Mays
November 27, 1953 – February 10, 2020
Pianist and composer, Pat Metheny Group
Mike Somerville
August 15, 1952 – February 28, 2020
Guitarist, Head East
Keith Olsen
May 12, 1945 – March 9, 2020
Producer of over 100 albums, including ones from Fleetwood Mac, Eddie Money, ELP, Foreigner, Whitesnake and Ozzy Osbourne.
Kenny Rogers
August 21, 1938 – March 20, 2020
With over 100 million albums sold, Kenny Rogers was one of the best-selling artists of all time. He charted more than 120 hit singles and was elected to the Country Music Hall of Fame in 2013.
Bill Withers
July 4, 1938 – March 30, 2020
A three-time Grammy Award winner, Bill Withers' biggest hits included "Ain't No Sunshine," "Lean On Me" and "Just the Two of Us".
Adam Schlesinger
October 31, 1967 – April 1, 2020
Multi-instrumentalist, songwriter, and founding member of Fountains of Wayne. Schlesinger also won awards for his musical work in film, TV, and theater.
Steve Farmer
December 31, 1948 – April 7, 2020
Guitarist, Amboy Dukes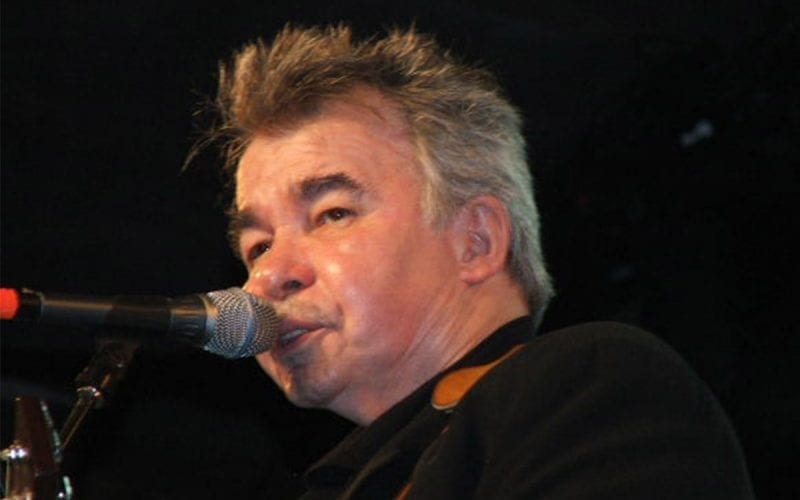 John Prine
October 10, 1946 – April 7, 2020
Prine has been cited as one of the most influential songwriters of his generation, influencing legendary acts such as Bob Dylan, Johnny Cash, Kris Kristofferson and Pink Floyd's Roger Waters. In addition to his Lifetime Achievement Grammy Award, Prine was a member of the Songwriters Hall of Fame, the Nashville Songwriters Hall of Fame, and the recipient of the 2016 PEN New England Song Lyrics of Literary Excellence Award.
Terry Doran
December 14, 1939 – April 18, 2020
Longtime Beatles associate
Florian Schneider
April 7, 1947 – April 21, 2020
Multi-instrumentalist, Kraftwerk
David Greenfield
March 19, 1949 – May 3, 2020
Vocalist and keyboardist for The Stranglers
Brian Howe
July 22, 1953 – May 6, 2020
Brian Howe is best known as the singer who replaced Paul Rodgers in Bad Company in 1986, but he got his start in the U.S. when Ted Nugent recruited him for a new album and world tour in 1983. Howe died of cardiac arrest at the age of 66.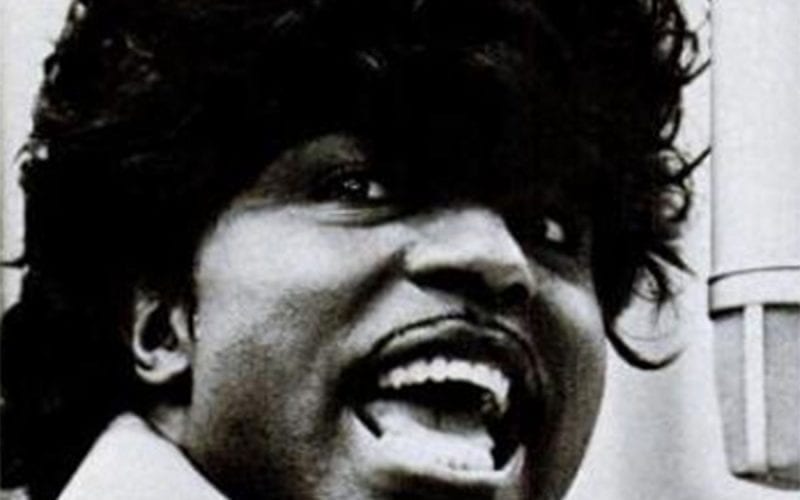 Little Richard
December 5, 1932 – May 9, 2020
With a groundbreaking career that spanned more than seven decades, Little Richard's influence on rock and roll was immeasurable. He was a member of the Rock and Roll Hall of Fame, had a star on the Hollywood Walk of Fame, was inducted into the Songwriters Hall of Fame, the Blues Hall of Fame, and the Rhythm and Blues Hall of Fame, as well as the NAACP Image Award Hall of Fame.
Phil May
November 9, 1944 – May 15, 2020
Vocalist of the Pretty Things
Bob Kulick
January 16, 1950 – May 28, 2020
Producer and sometime KISS guitarist
Rupert Hine
September 21, 1947 – June 4, 2020
Producer of albums for Stevie Nicks, Rush, The Fixx and Bob Geldof
Steve Priest
February 23, 1948 – June 4, 2020
Bassist of The Sweet
Paul Chapman
June 9, 1954 – June 9, 2020
Guitarist, UFO
Pete Carr
April 22, 1950 – June 27, 2020
Guitarist for the Muscle Shoals Rhythm Section
Charlie Daniels
October 28, 1936 – July 6, 2020
Charlie Daniels was a Southern rock and country icon who was on a stage for performances ranging over 70 years. Daniels is best known for his blue grass tinged anthem, "The Devil Went Down To Georgia," which was greatly helped by its placement and Daniels' performance in the movie Urban Cowboy. Daniels died at his home in Tennessee at the age of 83.
Judy Dyble
February 13, 1949 – July 12, 2020
Vocalist, Fairport Convention
Peter Green
October 29, 1946 – July 25, 2020
Peter Green, a blues rock guitarist, formed Fleetwood Mac with Mick Fleetwood in 1967, after a stint in John Mayall's Bluesbreakers. Sadly, he left the band in 1970 due to mental health problems and drug use. He was later diagnosed as schizophrenic. Green joined Fleetwood Mac at their induction into the Rock and Roll Hall of Fame in 1998, and was voted #58 in Rolling Stone's "100 Greatest Guitarists." He died at the age of 73.
Backstage Access:
Remembering Peter Green
Steve Holland
February 22, 1954 – August 2, 2020
Guitarist, Molly Hatchet
Martin Birch
December 27, 1948 – August 6, 2020
Rock producer of many bands including Iron Maiden, Deep Purple, Whitesnake, Fleetwood Mac, Rainbow and Black Sabbath
Pete Way
August 7, 1951 – August 14, 2020
Pete Way formed UFO in London in 1968, and played bass with them for the majority of his musical career, although he did branch out for a time to form Waysted and Fastway, and also to tour with Ozzy Osbourne. He was a favorite in musicians' circles, especially as an influence in the British rock world. He died at the age of 69 after sustaining injuries from an accident.
Jack Sherman
January 18, 1956 – August 18, 2020
Guitarist, Red Hot Chili Peppers
Frankie Banali
November 14, 1951 – August 20, 2020
Frankie Banali, drummer of Quiet Riot, was the only member of the "classic" Quiet Riot lineup (Kevin DuBrow, Carlos Cavazo, Rudy Sarzo, Banali) who played at every show. Quiet Riot was the first metal band ever to top the Billboard chart, and racked up 10 million in sales on the Metal Health (1983) album alone, with hits like the Slade cover "Cum On Feel The Noize" and "Metal Health (Bang Your Head)", co-written by Banali. He died after a 16-month battle with stage IV pancreatic cancer. He was 68.
Lee Kerslake
April 16, 1947 – September 19, 2020
Drummer for Uriah Heep and Ozzy Osbourne
Mark Stone
Died September 26, 2020
Original bassist, Van Halen
Mac Davis
January 21, 1942 – September 29, 2020
Singer, actor and songwriter who wrote "A Little Less Conversation" for Elvis, among many others
Helen Reddy
October 25, 1941 – September 29, 2020
Singer who wrote the feminist anthem "I Am Woman"
Johnny Nash
August 19, 1940 – October 6, 2020
Singer with the hit "I Can See Clearly Now"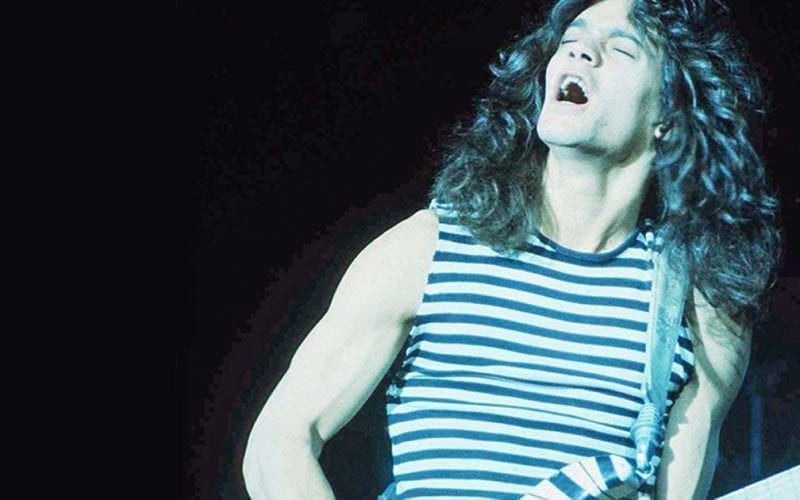 Eddie Van Halen
January 26, 1955 – October 6, 2020
Eddie Van Halen, rock icon, guitar virtuoso and co-founder of Van Halen, changed guitar playing forever with his brilliant new techniques and innovative stylings. He and Jimi Hendrix have been lauded as the most influential rock guitarists in the last 100 years. With Van Halen, he sold over 75 million records worldwide. Van Halen was a heavy smoker throughout his life and succumbed to throat cancer at the age of 65.
Backstage Access:
Like Picasso or Jimi Hendrix, Eddie Van Halen Was a True Original
Gordon Haskell
April 27, 1946 – October 15, 2020
Vocals, guitar and bass for King Crimson
Bob Biggs
died October 17, 2020
Founder of punk rock label, Slash Records
Spencer Davis
July 17, 1939 – October 19, 2020
Founding singer and guitarist of the Spencer Davis Group, and co-writer of "Gimme Some Lovin'"
Tony Lewis
December 21, 1957 – October 19, 2020
Singer and bassist of The Outfield
Jerry Jeff Walker
March 16, 1942 – October 23, 2020
"Outlaw" country musician and writer of "Mr. Bojangles"
Ken Hensley
August 24, 1945 – November 4, 2020
Multi-instrumentalist and songwriter of Uriah Heep
Bones Hillman
May 1958 – November 7, 2020
Bassist, Midnight Oil
Jason Slater
March 8, 1971 – December 9, 2020
Bassist of Third Eye Blind and Queensrÿche producer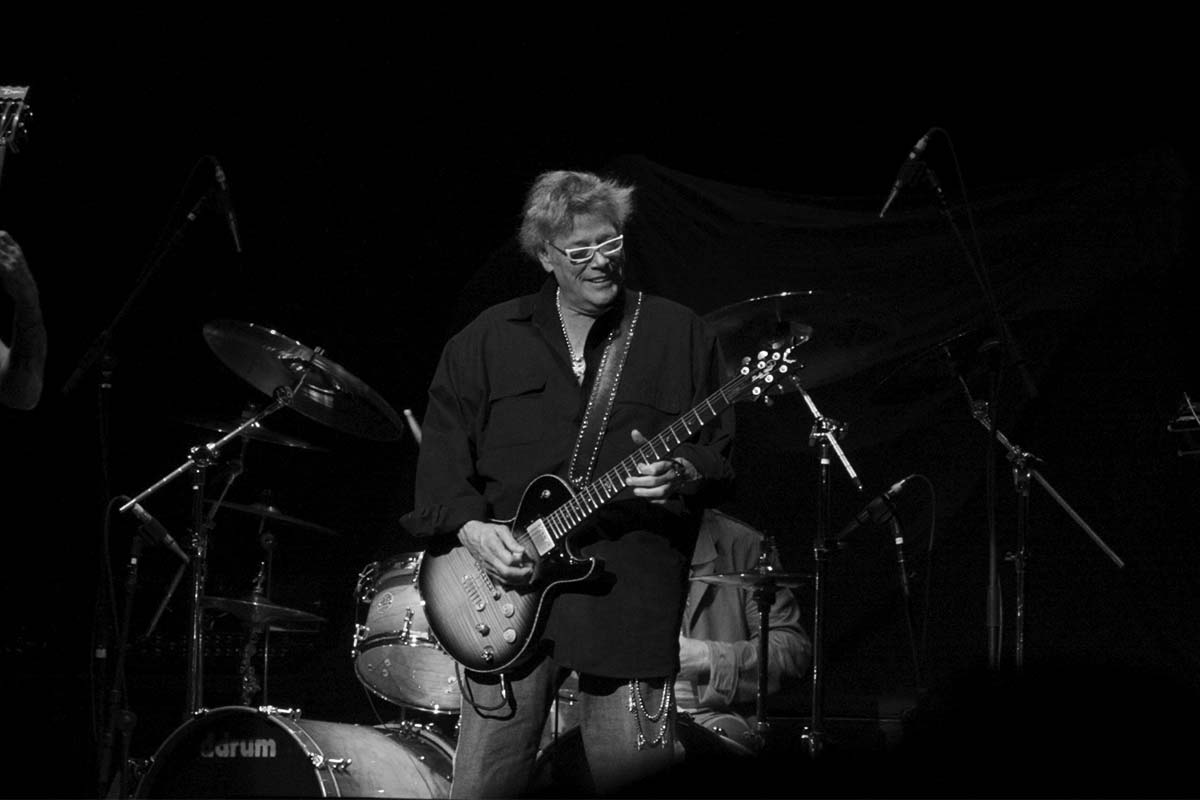 Leslie West
October 22, 1945 – December 22, 2020
Co-founder, vocalist and guitarist of Mountain
Alto Reed
May 16, 1948 – December 30, 2020
Born Thomas Neal Cartmell
Saxophonist and longtime member of Bob Seger's Silver Bullet Band