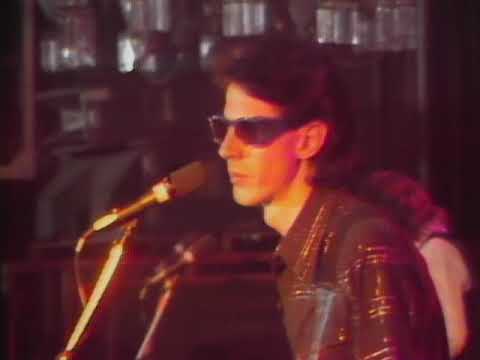 Ric Ocasek, lead singer of the new wave rock band The Cars, was found dead Sunday afternoon in his Manhattan apartment.
The NYPD said they received a call around 4 p.m. reporting an unconscious male at a townhouse on East 19th Street. Ocasek's identity was confirmed by law enforcement and he was pronounced dead at the scene. According to police, there was no sign of foul play and the medical examiner has yet to determine a cause of death. He was 75 years old.
Ocasek and Cars bass player, Benjamin Orr met in 1965 and played in a number of bands together before forming The Cars in 1976 with guitarist, Elliot Easton, keyboardist Greg Hawkes, and drummer David Robinson.
The band's debut album was released in 1978 they quickly became one of the most essential American bands of the late 1970s and 1980s. They were at the forefront of new music at the time, merging 1970s guitar-oriented rock with the new synthesizer-oriented pop. Ocasek's minimalist, half-spoken deadpan vocals also contributed to the band's unique sound, and his long, lanky appearance helped to form their lasting image.
When The Cars' released their debut self-titled album in 1978 the first three tracks became hit singles – "Good Times Roll", "My Best Friend's Girl" and "Just What I Needed". They had 10 other Top-40 singles and of their six studio albums, four were in Billboard's top 10.
Though The Cars parted ways in 1988, they continued to influence popular music. Nirvana covered "My Best Friend's Girl" at their last live show in 1994, and Ocasek had a successful career producing albums for such bands as Weezer, No Doubt and Bad Religion.
The Cars were inducted into the Rock and Roll Hall of Fame in 2018.
A band biography on the Rock Hall's website describe the as "the ultimate New Wave dream machine: a hook-savvy super-charged quintet that fused 60s pop, 70s glam, and Avant-rock minimalism into a decade of dashboard-radio nirvana."
The Cars – "My Best Friend's Girl" (Official Music Video)