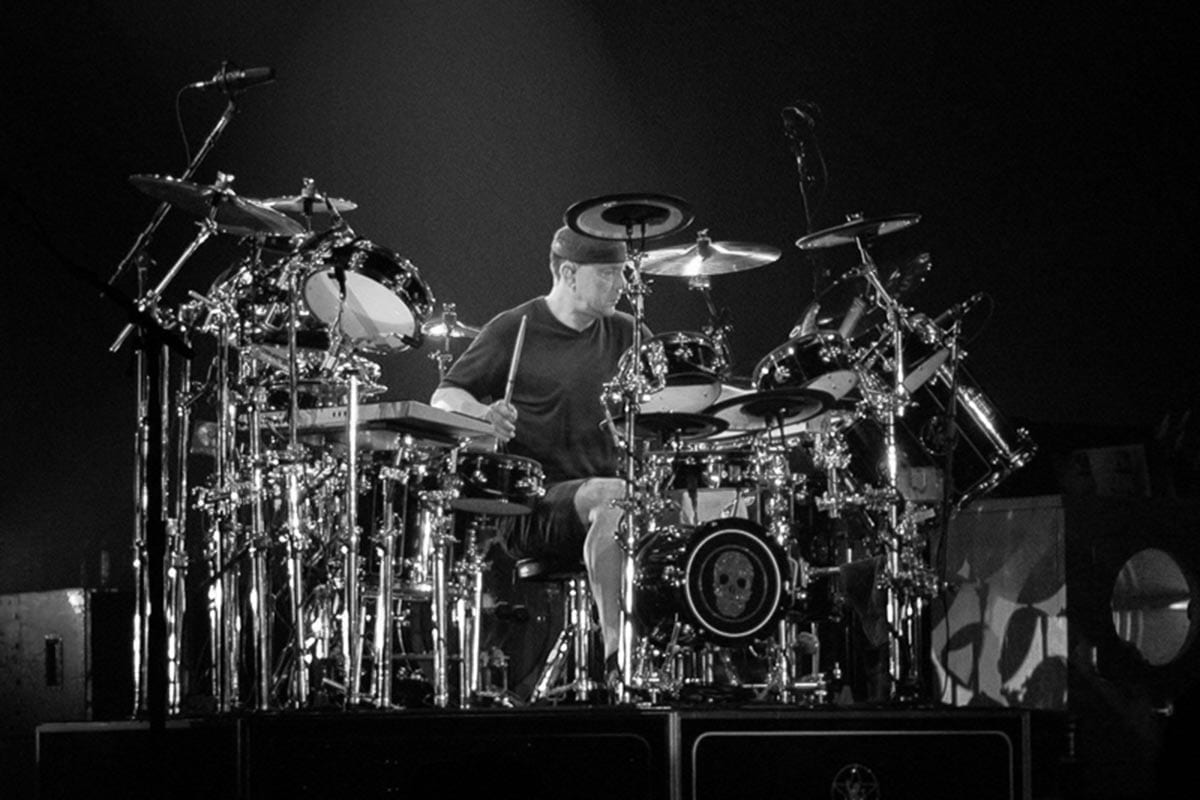 Classic rockers took to social media Friday afternoon to share their condolences and memories of Neil Peart, following the news of his death. The much-admired and highly influential Rush drummer and lyricist succumbed to brain cancer on Tuesday, January 7th at the age of 67.
Scott Ian (Anthrax)
Brian Wilson
Kirk Hammett (Metallica)
Fellow Canadian rock band Glass Tiger
Geezer Butler (Black Sabbath)
Sirius XM radio host Eddie Trunk
Sirius XM radio show host Eddie Trunk shared a photo of himself with Peart at VH1 in 2006, calling Peart "1 of the nicest most grounded people I ever met".