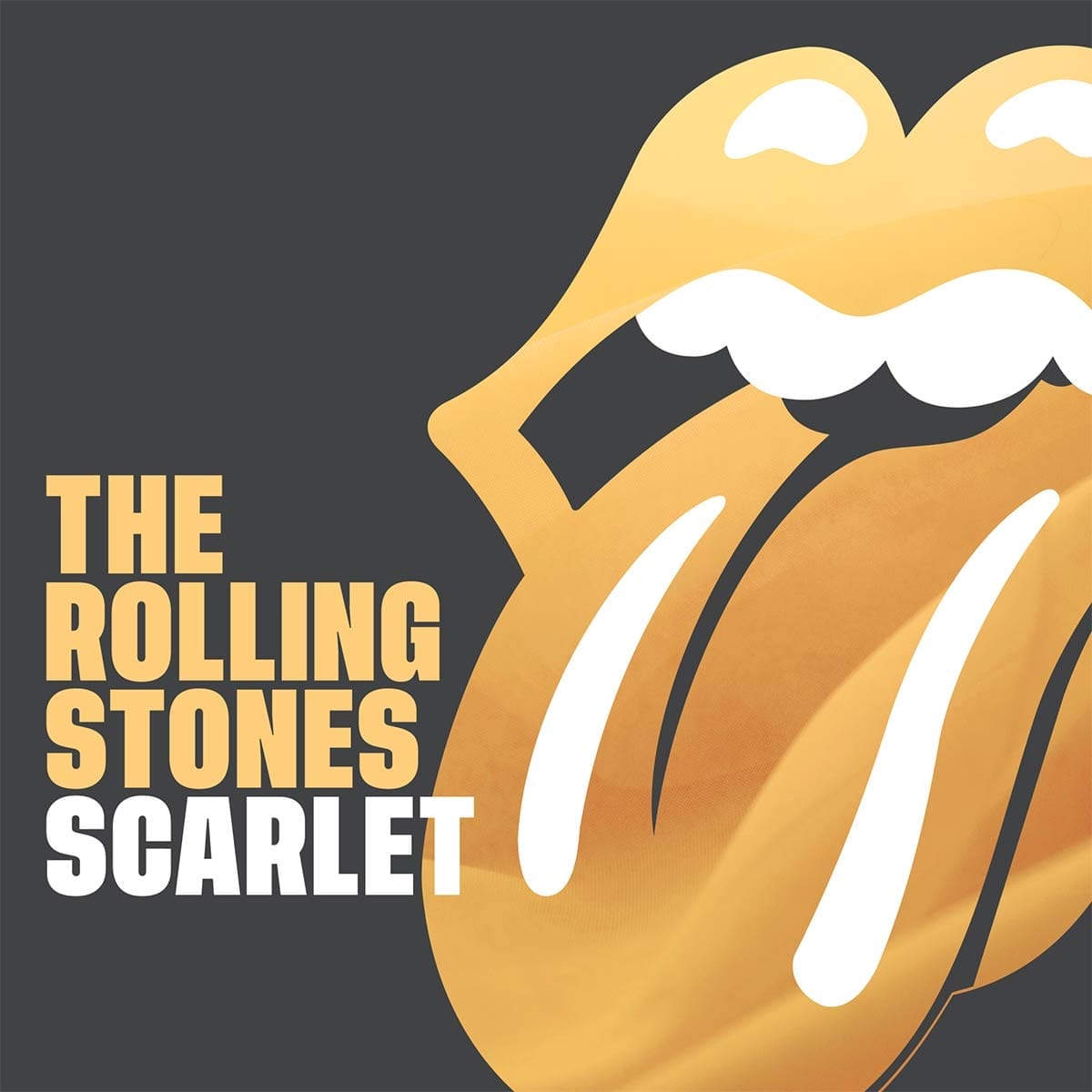 The Rolling Stones today released another unheard track from their upcoming Goats Head Soup reissue. "Scarlet" was recorded in October 1974 and features Led Zeppelin's Jimmy Page on guitar. Hear it now and watch the lyric video in the player below.
The layered guitar textures of "Scarlet" make for a track that's as infectious and raunchy as anything the band cut in this hallowed era. As well as Jimmy Page guesting alongside Mick & Keith on the track it also features on bass Rick Grech of Blind Faith fame.
"My recollection is we walked in at the end of a Zeppelin session. They were just leaving and we were booked in next and I believe that Jimmy decided to stay," Keith Richards explained in a statement. "We weren't actually cutting it as a track, it was basically for a demo, a demonstration, you know, just to get the feel of it, but it came out well, with a line up like that, you know, we better use it."
"Scarlet" is the second of three previously unreleased tracks included on Goats Head Soup 2020. "Criss Cross" was released along with an accompanying music video earlier this month.
Goats Head Soup will be available September 4th in the 4 LP/4CD deluxe box set as well as in a 2CD/2LP deluxe package. A standard version will be available on cassette, CD or LP.
Goats Head Soup was the 13th studio album from the Rolling Stones in the U.S. and was recorded between November 1972 and May 1973.
"Scarlet" is available now on Spotify, Tidal, Deezer, Napster, YouTube Music, Apple Music, iTunes and Google Play.