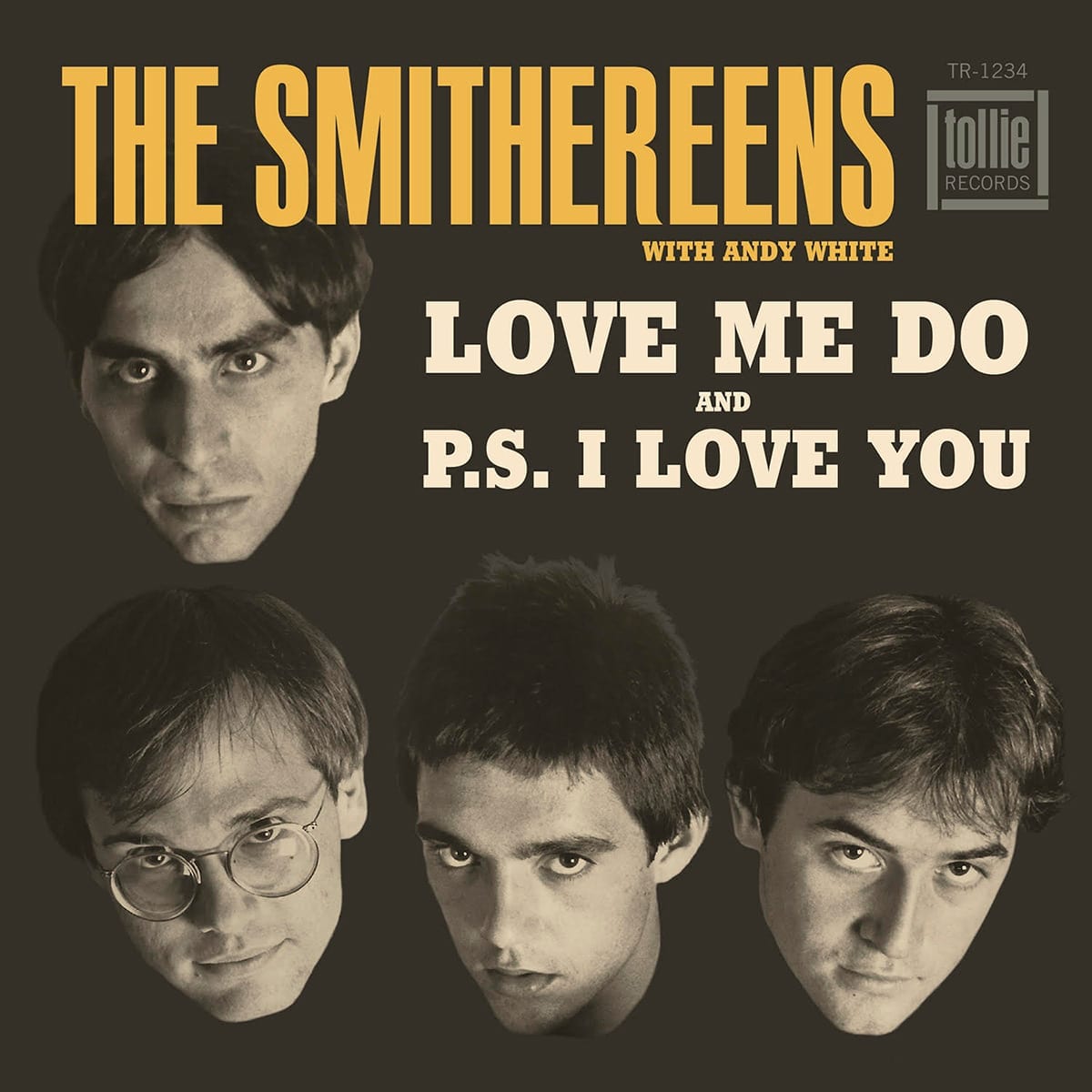 The Smithereens are paying tribute to The Beatles with their release of a new 45 RPM vinyl single "Love Me Do" / "P.S. I Love You". On the recordings, Jim Babjak, Dennis Diken, Mike Mesaros and the late Pat DiNizio are joined by late Beatles session drummer Andy White, who played on the original Fab Four record in 1962.
"Love Me Do" and "P.S. I Love You" were both recorded during the sessions for The Smithereens' 2008 B-Sides The Beatles release – a companion album consisting of recreations of flip sides of a slew of the Fab Four's 45s.
When it came time to cut "P.S. I Love You", the New Jersey combo enlisted White to add a little luster to the project. White, who drummed on the actual 1962 Beatles recording, had left the London scene, emigrated from the UK and had been living nearby in NJ with his American-born wife for some years.
White nailed a great take in short order, allowing time for a go at "Love Me Do," the record's original "plug" side.
"I was honored to abdicate my drum throne to Mr. White," says Smithereens drummer Dennis Diken. Instead, Diken dutifully shook maracas and tambourine, as per Ringo Starr's similar role reversal.
In keeping with B-Sides The Beatles' raison d'etre, "Love Me Do" was not considered for inclusion on the collection. The recording was not initially fully completed and the track languished "in the can" for several years.
Andy White and The Smithereens found themselves together again on several occasions prior to White's death in 2015, including performing the two songs at a fundraising event in New Jersey in 2008.
In 2017, following the death of frontman Pat DiNizio, Jim, Mike and Dennis combed the Smithereens vaults to plan archival releases. It was then that they came across their abandoned take of "Love Me Do".
The track was completed with bass added to both sides, acoustic guitar, harmonies and melodica.
"Love Me Do" / "P.S. I Love You" is available now in special vinyl edition with picture sleeve via The Smithereens website.
The new record comes following a momentous era for The Smithereens. In 2019, they were inducted into New Jersey Hall of Fame and 2020 marks their 40th continuous year as a band.