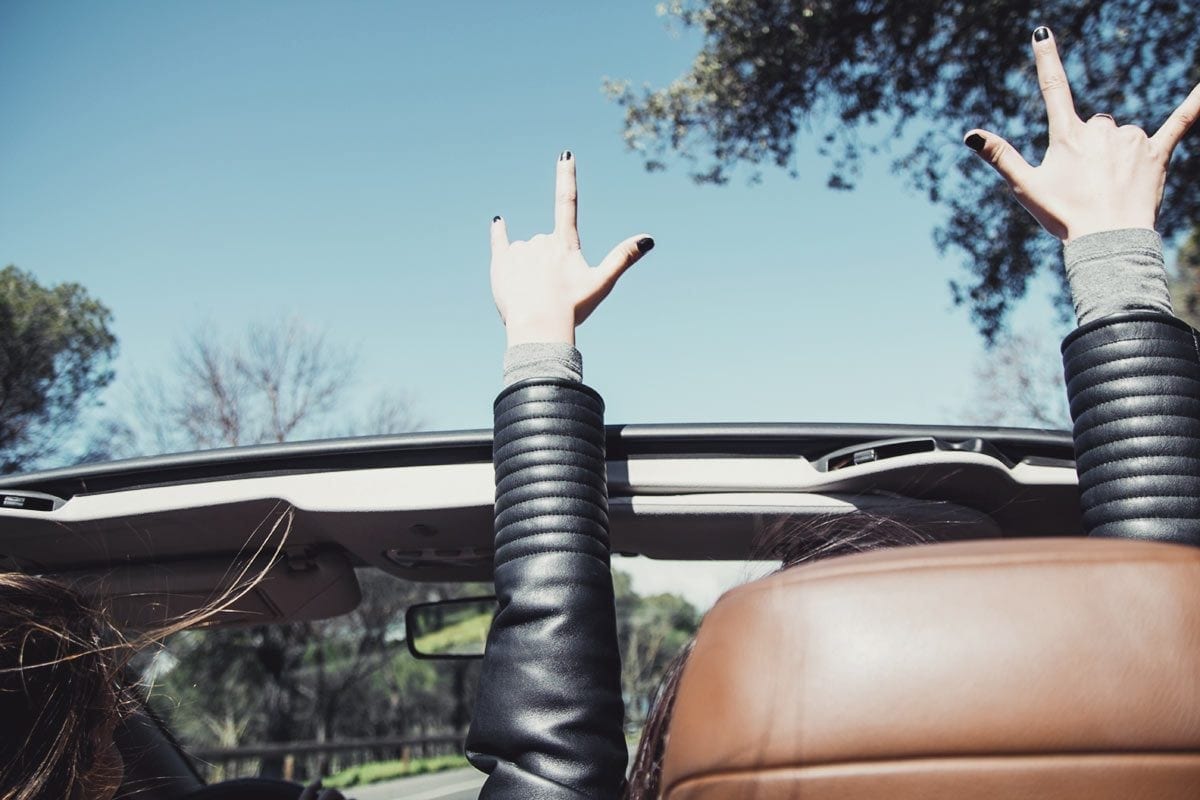 Yeah, there are a ton of great summer-themed classic rock songs about girls, the beach, surfing, sunny days and hot summer nights, but only a select few actually feature the word "summer" in the title. Here are our picks for the songs that put SUMMER up front and center. Create your Spotify playlist now and stay cool!
10

"Rain In The Summertime" by The Alarm

Okay, so this one may be a bit of a "damper", but we still love it. Released in 1987, it comes from the Alarm's third studio album Eye of the Hurricane.
---
09

"Hot Fun In The Summertime" by Sly & The Family Stone

Taking you all the way back to 1969, "Hot Fun in the Summertime" was released after the band's high-profile performance at Woodstock, and peaked at number 2 on the U.S. Billboard Hot 100.
---
08

"This Ain't The Summer of Love" by Blue Öyster Cult

This is BOC's version of The Imperial Dogs' 1974 version of "Summer of Love," which is quite different from their 1976 recording with a slight name change.
---
07

"Suddenly Last Summer" by The Motels

Featured on 1983's Little Robbers release, lead singer Martha Davis says she wrote the song while reflecting on her life and "how you know summer is ending when you hear the ice cream truck go by for the last time and you know he won't be back for a while."
---
06

"Summer" by War

The summer of 1976 was a good one for War when they released the lazy, hazy "Summer" which became a Top 10 hit.
---
05

"In The Summertime" by Mungo Jerry

Written and composed by lead singer, Ray Dorset, in 1970, this became one of the best-selling singles of all-time, eventually selling more than 10 million copies.
---
04

"The Boys of Summer" by Don Henley

"The Boys of Summer" was Don Henley's first solo hit after the Eagles broke up in 1980. Appearing on his 1984 album, Building the Perfect Beast, the song features lyrics by Don Henley and music by Mike Campbell, ex-Heartbreakers guitarist and now in Fleetwood Mac. The song won Henley a Grammy Award for Best Male Rock Vocal Performance.
---
03

"Summer In The City" by Lovin' Spoonful

Topping the charts during the summer of 1966 for three weeks, this classic was co-written by John Sebastian for a high school assignment for which he ending up getting an "F".
---
02

"Summer of '69" by Bryan Adams

From the 1984 album Reckless, "Summer of 69" did not chart unit the summer of 1985. Although the song is a nostalgic look back at the "best days of my life," Bryan Adams later confirmed the song was really more about sexual conquests in the hot summertime, and that yes, "69" refers to exactly what you think it might.
---
01

"Summertime Blues" by Eddie Cochran

It was tough to pick a #1 "Summer" song, but this one wins due to the sheer number of covers throughout the years that has extended its life. "Summertime Blues," co-written by Cochran and his manager Jerry Capehart, was originally released in 1958 and reached #8 on the Billboard Hot 100.

Jimi Hendrix later performed it live in concert and it has been famously covered by Blue Cheer, The Who, Rush, and Brian Setzer, who recorded his version for the 1987 film La Bamba, where he portrayed Cochran. It even became a #1 hit for country music star Alan Jackson.