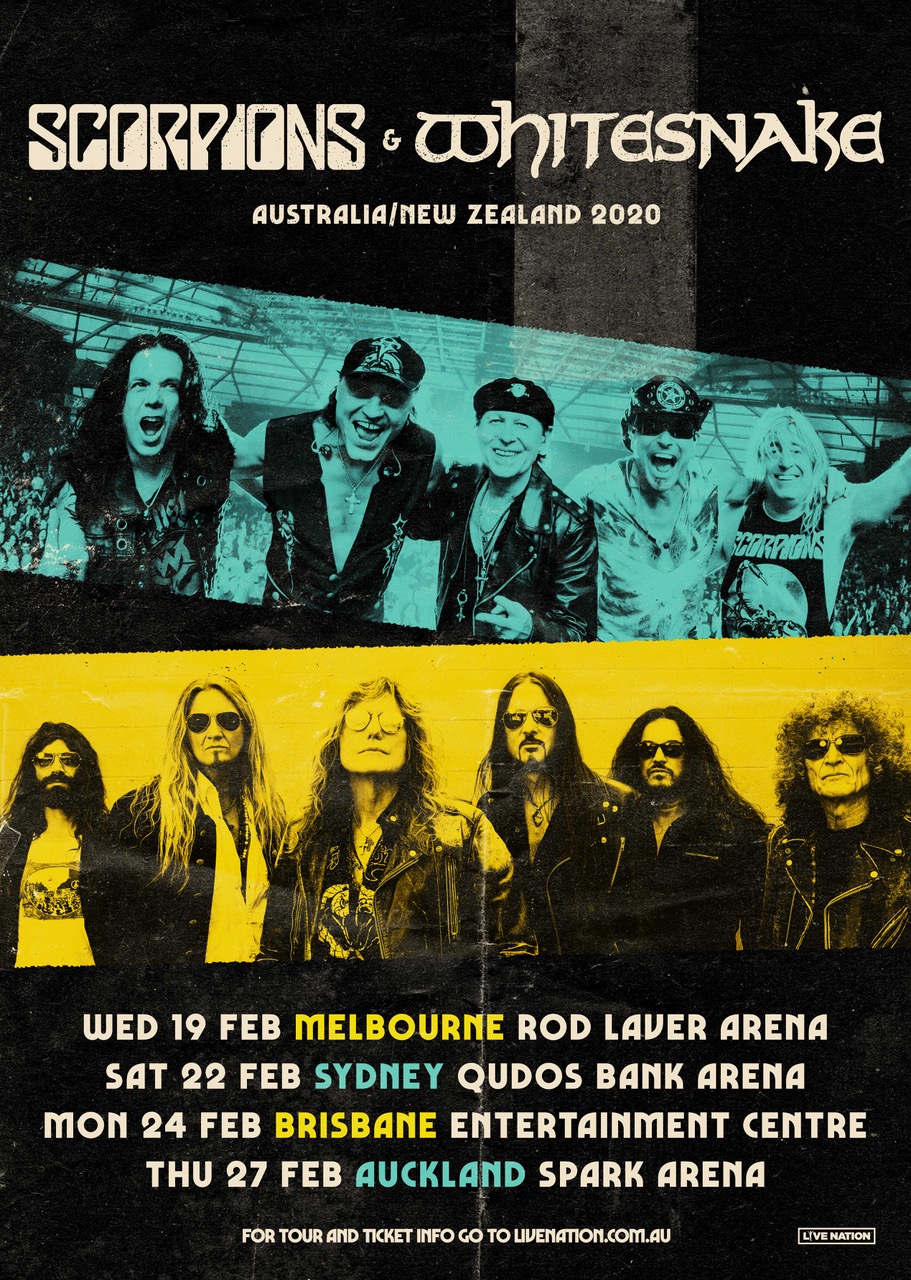 Two of the biggest hard rock bands of all time have announced a co-headlining tour in 2020. Whitesnake and the Scorpions will be heading to Australia and New Zealand to perform four massive shows together in February.
For Whitesnake, this will be their first tour of the country since 2008. Fans can expect to hear tracks from the band's 13th album Flesh & Blood, which was released earlier this year.
"We are beyond thrilled to be returning to Australia after so many years to play our music for you," said David Coverdale. "What is extra special is we're returning with our very rocking friend the Scorpions!!
"SCORPIONS & SNAKES…it doesn't get any better…or LOUDER! We promise you these will be nights to remember!"
The Scorpions last visited Australia in 2017 when they toured with Def Leppard, just one year after making their Australian debut.
"As promised…time to come back to Australia!" declared frontman Klaus Meine. "We're all very much excited to see our fans Down Under in February 2020.
"Get ready for the bite of Whitesnake and the sting of the Scorpions. We're gonna rock you like a hurricane!!!!"
The 2020 tour kicks off in Melbourne on February 19th, followed by Sydney on February 22nd and Brisbane on the 24th. The two bands will then head to Auckland, New Zealand for February 27th.
Tickets go on sale from 2 pm local time on Friday, November 1st, with a fan pre-sale starting Tuesday, October 29th. Visit LiveNation.com.au for more information.