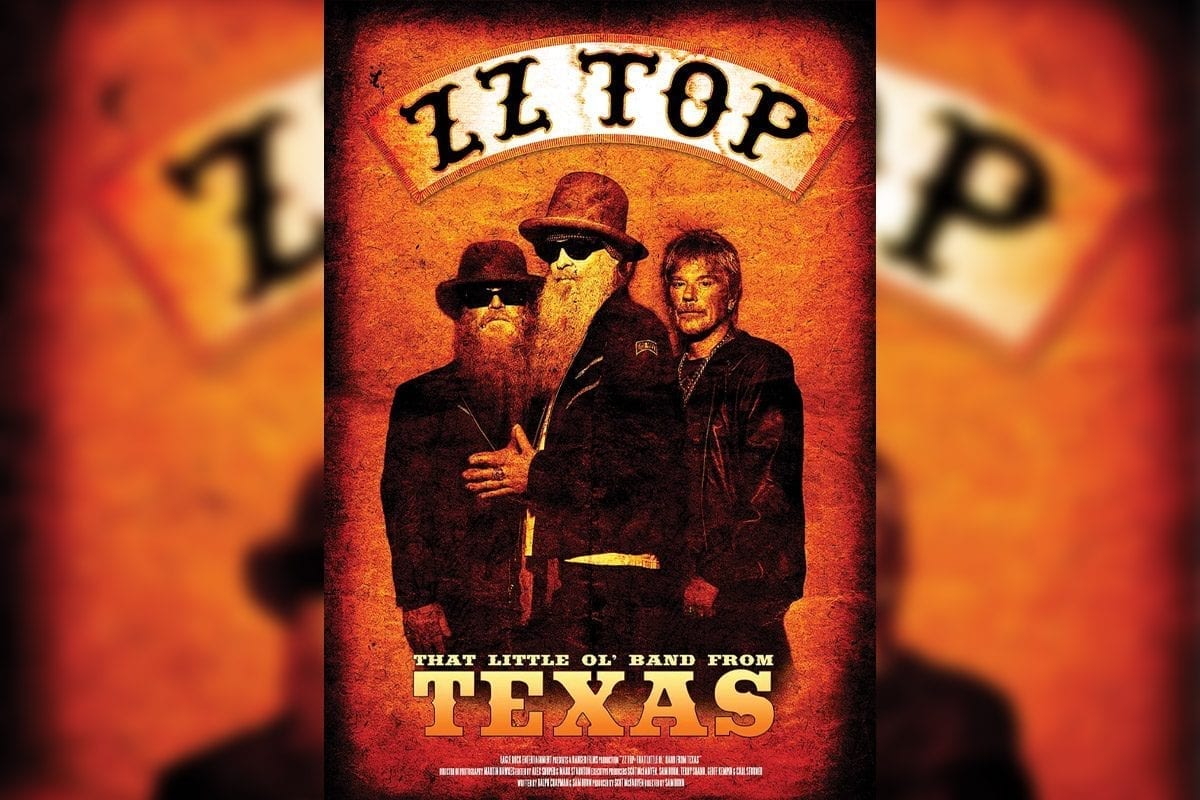 ZZ Top: That Little Ol' Band From Texas, the larger-than-life documentary about a larger-than-life band will be released on DVD, Blu-ray and digitally February 28, 2020, via Eagle Rock Entertainment. Watch the preview in the player below.
Produced by the Emmy award-winning Banger Films (Super Duper Alice Cooper; Peabody/international Emmy award-winning Netflix series Hip-Hop Evolution), ZZ Top: That Little Ol' Band From Texas tells the story of how three oddball teenage bluesmen – Billy Gibbons, Dusty Hill, and Frank Beard – became one of the biggest, most beloved bands on the planet, all while maintaining a surrealist mystique that continues to intrigue fans and entice onlookers 50 years after the band's inception.
"I think even our most steadfast fans will find themselves surprised by what they learn about those men behind the beards and cheap sunglasses," Billy F Gibbons said at the time of the film's release. "There we are, up there on the silver screen and it's something we're delighted to share with fans of all stripes."
Buoyed by candid band interviews, never-before-seen archival footage, animation, celebrity fan testimonials from Billy Bob Thornton and Queens of the Stone Age frontman Josh Homme and an intimate performance at Gruene Hall – the oldest dance hall in Texas – that was shot exclusively for the film, That Little Ol' Band From Texas runs the gamut, from the absurd to the poignant, from squalid bars to MTV heroics, all in celebration of this notoriously private but legendary power trio.
The forthcoming release also features 40 minutes of bonus footage, including the full performances of four songs – "Shuffle In C / Fannie Mae," "La Grange," "Brown Sugar" and "Blue Jean Blues" – that were also recorded at Gruene Hall but not included in the original theatrical release.
Five additional songs – "Thunderbird," "Tush," "Beer Drinkers & Hell Raisers," "I'm Bad, I'm Nationwide" and "Manic Mechanic" – from the Ham Estate Archive, spotlights rare pre-Eliminator ZZ Top concert footage from 1976 and 1981 to complete the set.
The doc premiered at a sold-out showing at the Cinerama Dome in Hollywood earlier this year and experienced a successful 10-week theatrical run on 150 screens nationwide this past summer.
Pre-order your copy of ZZ Top: That Little Ol' Band From Texas at Eagle Rock's website, where they have the video bundled with such items as a poster signed by all three members, hat, T-shirt, ashtray, cigar cutter, and playing cards.
'ZZ Top: That Little Ol' Band From Texas'