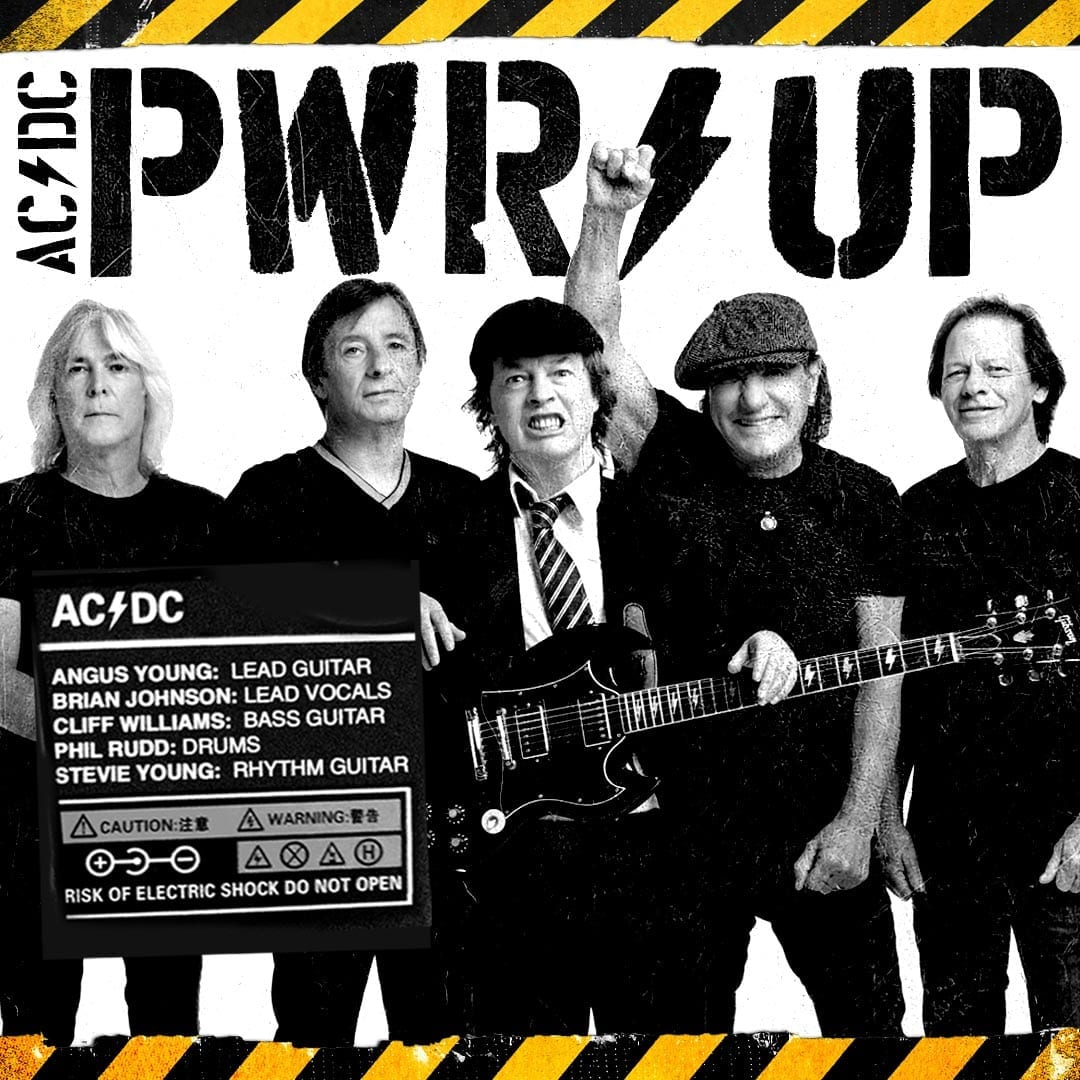 AC/DC has confirmed the band's first new song in 6 years is coming this week. "Shot In The Dark" will be released on Wednesday, October 7 at 12am ET. It marks the first track from what is rumored to be the band's new album, PWR UP.
AC/DC announced the news of the new single on Monday with a short video clip featuring behind the scenes footage of the band, seen below.  The group has been teasing the new project on social media for a week, having officially confirmed the return of three former members – Brian Johnson, Phil Rudd and Cliff Williams – to the lineup last Wednesday.
The news follows nearly two years of speculation among fans that a new album was in the works. While the band has yet to reveal any news regarding an album, advertisements featuring the words "PWR UP" have been appearing in cities around the world and we're expecting more details will be revealed soon.
AC/DC – "Shot In The Dark" Teaser Video