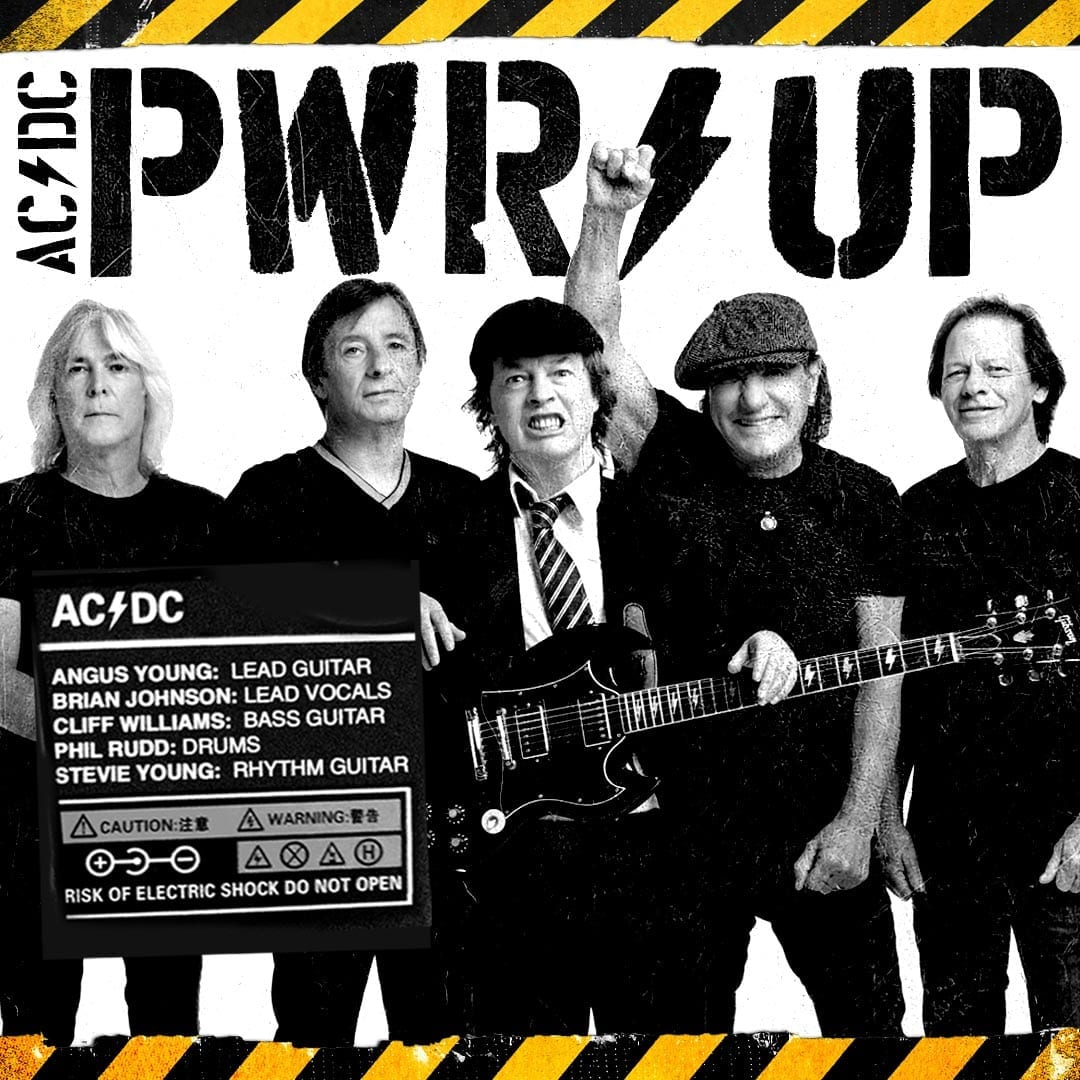 AC/DC today confirmed the band's lineup after several days of teasing what we can only assume is the announcement of the band's long-rumored new album. Singer Brian Johnson, drummer Phil Rudd and bassist Cliff Williams are officially back in the band after nearly two years of speculation by fans that the former members would be making their return.
Although AC/DC has not yet revealed what big announcement they'll be making, the band today posted a photo of the group with the title "PWR-UP" in the style of what may just be an album cover (though we're only speculating). The graphic, seen below, was posted on AC/DC's official social profiles with the caption "ARE YOU READY?"
Johnson, who became the band's frontman in 1980, left in 2016 when he was beginning to suffer significant hearing loss. He was replaced by Guns N' Roses' Axl Rose for the band's subsequent tour. Phil Rudd left AC/DC during their 2015 Rock or Bust tour while dealing with some legal troubles in New Zealand, while Cliff Williams retired in 2016.
The band's current lineup consists of founding member Angus Young (lead guitar), Brian Johnson (lead vocals), Cliff Williams (bass), Phil Rudd (drums) and Stevie Young (rhythm guitar).
Stevie Young replaced his uncle, founding member Malcolm Young, in 2014. The elder Young died in 2017 after suffering from dementia for several years.