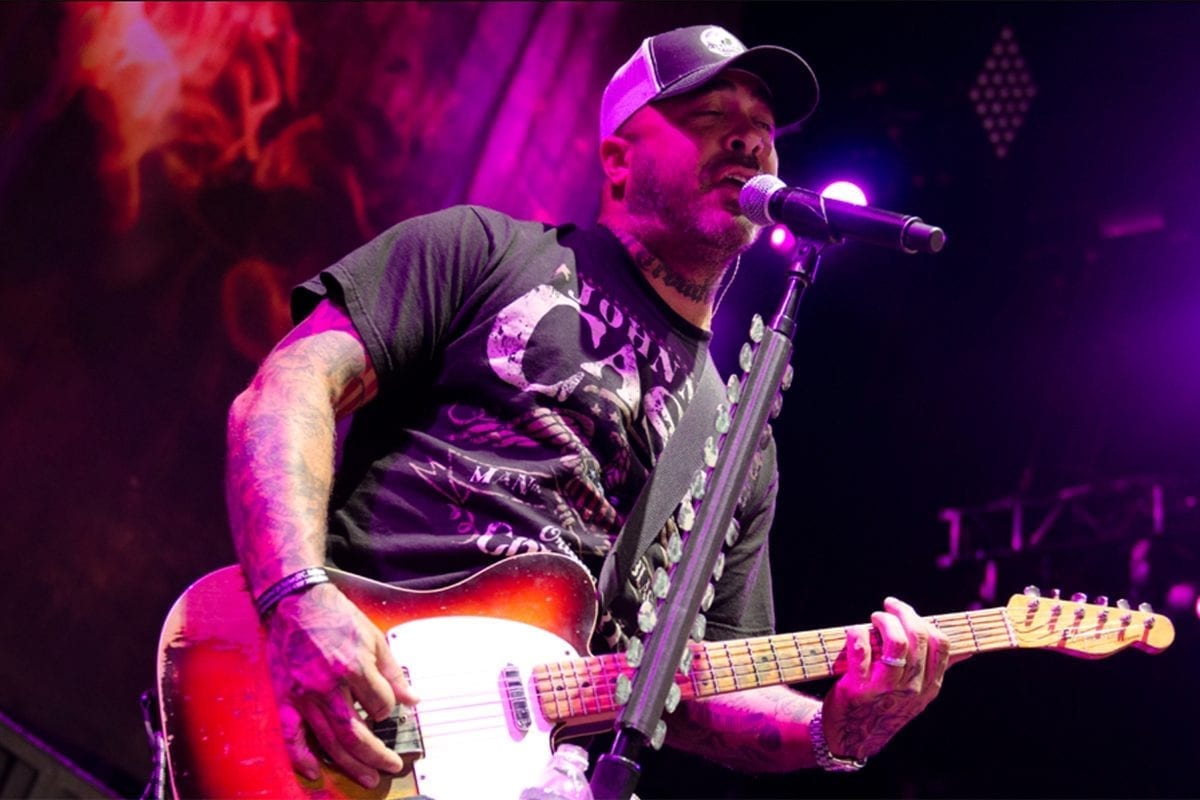 April 13, 1993 – William Weld, the former governor of Massachusetts, officially declares April 13 to be "Aerosmith Day" in the Commonwealth of Massachusetts.
Watch: Aerosmith Reunited with Early Touring Van on American Pickers
April 13, 1979 – David Lee Roth collapses onstage in Spokane, only 5 days into the World Vacation Tour supporting Van Halen II. The reason given is heat exhaustion.
April 13, 1982 – David Crosby is arrested when police find him with cocaine in his backstage dressing room before a show in Dallas.
April 13, 2009 – Phil Spector is convicted of murdering actress Lana Clarkson, who was shot in the mouth at Spector's Los Angeles mansion. He is sentenced to 19 years to life and serves his sentence at the California State Prison in Stockton, California. He dies in 2021 at the age of 81 while serving his sentence.
Classic Rock Birthdays
April 13, 1953 – Randy Piper, guitar (W.A.S.P.)
April 13, 1966 – Marc Ford, guitar (The Black Crowes)
April 13, 1972 – Aaron Lewis, vocals (Staind)
April 13, 1962 – Hillel Slovak, guitar (Red Hot Chili Peppers) (d. 1988)
April 13, 1950 – Lowell George, vocals, guitar (Little Feat) (d. 1979)
April 13, 1950 – Riff West, bass (Molly Hatchet) (d. 2014)
April 13, 1944 – Jack Casady, bass (Jefferson Airplane)
April 13, 1951 – Max Weinberg, drums (Bruce Springsteen's E Street Band)
Top 10 Rock Songs Inspired By Literature
Rock Remembrances
April 13, 2008 – Clifford Davies, drummer and producer for the Ted Nugent band, is found dead from a self-inflicted gunshot wound. He was 59.  It is reported that Davies was "extremely distraught" over outstanding medical bills.
April 13, 2019 – Paul Raymond, keyboardist and guitarist for UFO, the Michael Schenker Group, Savoy Brown and Waysted, dies of a heart attack at his home in Germany.  He was 73.  Raymond had just completed the first leg of  UFO's final tour  billed as "Last Orders: 50th Anniversary."
Advertisement