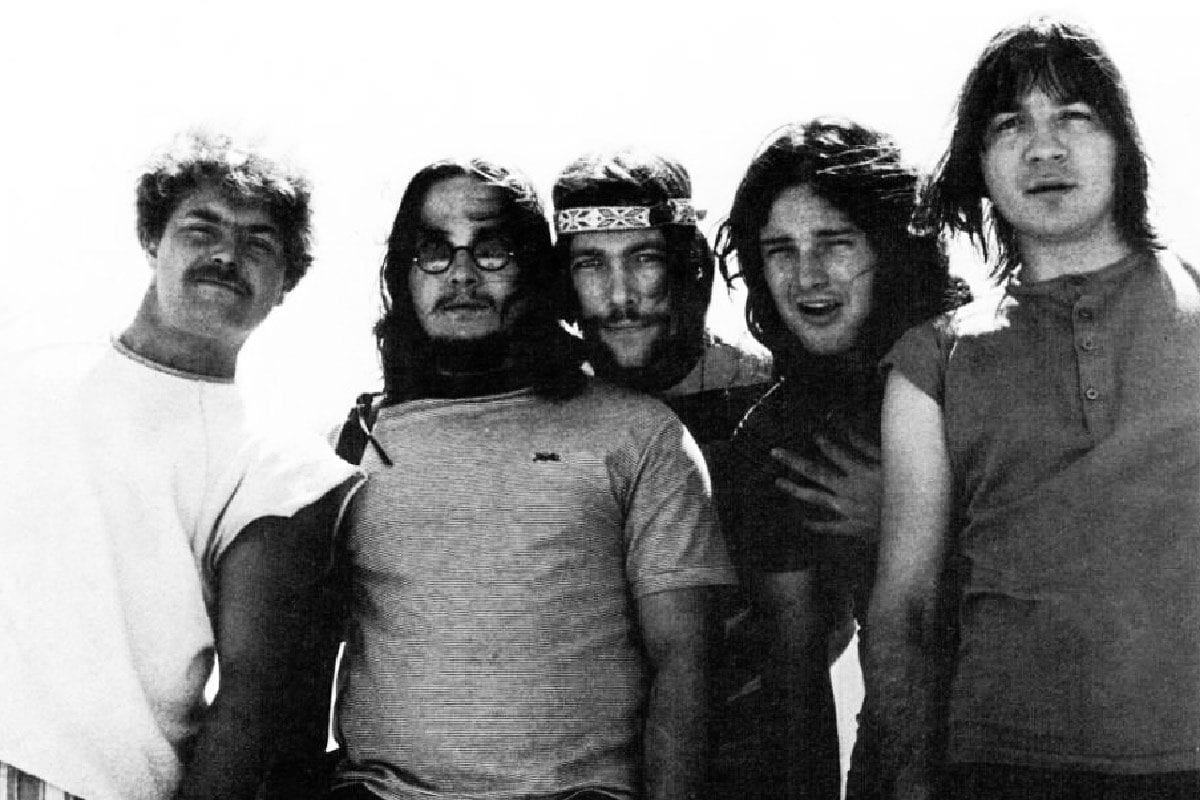 August 11, 1999 – Kiss receive their star on the Hollywood Walk of Fame, with Gene Simmons sticking out his trademark tongue. Simmons is joined by Ace Frehley, Paul Stanley and Peter Criss. The star coincides with a new movie, Detroit Rock City, about four teenagers who embark on a wild adventure to attend a sold-out Kiss concert. At the time, the band has already sold over 80 million records worldwide.
August 11, 1976 – Keith Moon, drummer for the Who, collapses at the Fountainbleau Hotel in Miami and is hospitalized, but not before trashing his room and running around the hotel in what one security guard described as a "very agitated state." Still in the hospital five days later, Moon says, "The doctors said it was a breakdown . . . from overwork, pressure, just getting wound up over the shows. I've been working quite steadily over the past two years and eventually it just catches up with you."
12 Most Influential Live Classic Rock Albums
Classic Rock Birthdays
August 11, 1950 – Erik Brann (born Rick Davis and also known as Erik Braunn), guitarist (Iron Butterfly) (d. 2003)
August 11, 1949 – Eric Carmen, singer (the Raspberries)
August 11, 1943 – Jim Kale (born Michael James Kale), bass (Guess Who)
August 11, 1942 – Mike Hugg, drums (Manfred Mann)
August 11, 1957 – Richie Ramone (born Richard Reinhardt), drums (The Ramones)
August 11, 1954 – Joe Jackson (born David Ian Jackson), vocals, piano
August 11, 1952 – Bob Mothersbaugh (aka Bob 1), guitar, vocals (Devo)
August 11, 1968 – Charlie Sexton, guitar, vocals
10 Questionable Classic Rock Song Choices in TV Commercials
Rock Remembrances
August 11, 2011 – Jani Lane (born John Kennedy Oswald and later changed to John Patrick Oswald), former lead singer and songwriter of Warrant, dies of acute alcohol poisoning in a hotel in Woodland Hills, CA. He was 47. Lane, long plagued with alcohol-related arrests and problems, died alone. Jani wrote all of Warrant's material including eight Top 40 hit singles: "Down Boys," "Sometimes She Cries," "Big Talk," "Cherry Pie," "I Saw Red," "Uncle Tom's Cabin" and "Blind Faith." Lane finally left Warrant in 2008 and was pursuing a solo career.
August 11, 1996 – Mel Taylor, drummer for The Ventures, dies of lung cancer in Los Angeles. He was 62. Mel was the Ventures drummer for 34 years and was replaced by his son Leon. He was also the brother of Canned Heat bassist Larry Taylor.