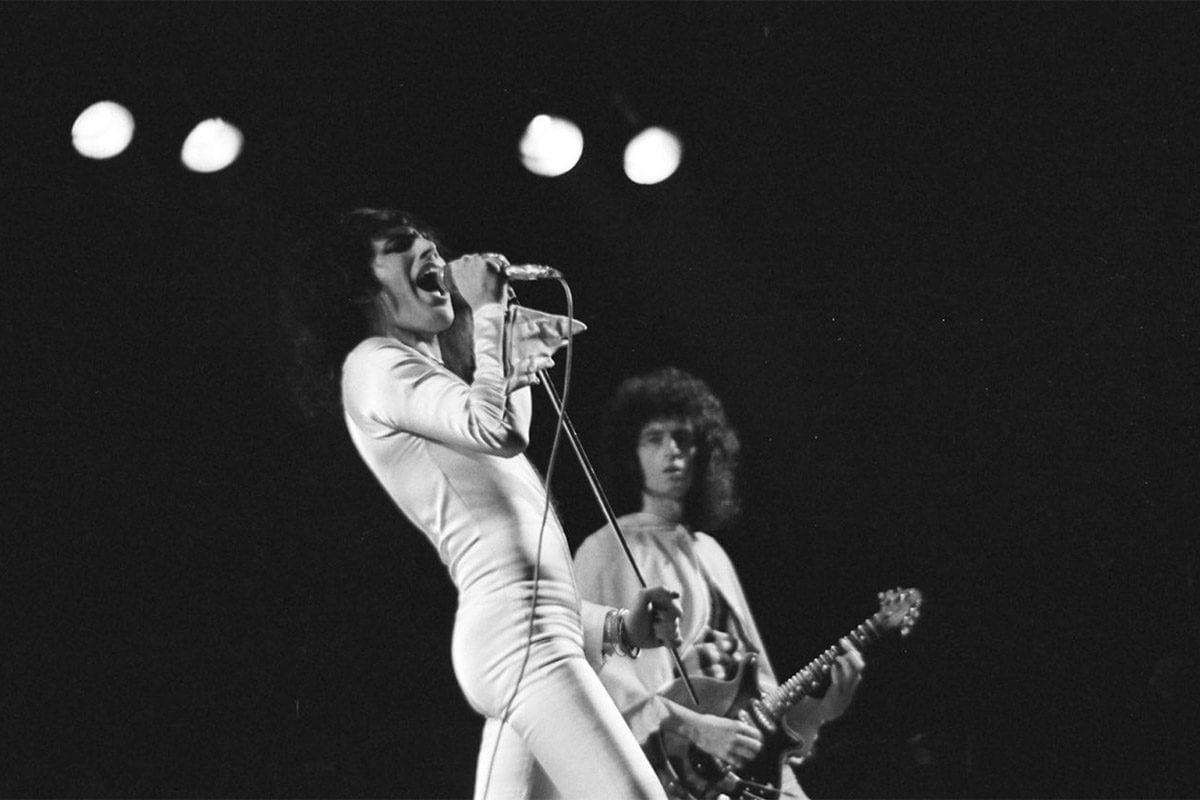 August 9, 1986 – Queen perform their final concert with Freddie Mercury at the Knebworth Park Festival in England. An audience of 120,000 sees them close out the set with "We Will Rock You"/"We Are The Champions" and "God Save The Queen." Mercury dies in 1991 of complications related to AIDS.
August 9, 2005 – Marc Cohn is shot in the head during an attempted carjacking as he leaves a concert in Denver, Colorado. Cohn is struck in the temple by the bullet but it does not penetrate his skull. Cohn, who won a Grammy for Best New Artist in 1991, is best-known for his song "Walking in Memphis." The carjacker is later caught and sentenced to 36 years in prison.
Original Names of Famous Classic Rock Bands
Classic Rock Birthdays
August 9, 1958 – Greg Chaisson, bass (Badlands)
August 9, 1947 – Benjamin Orr (born Benjamin Orzechowski), bass, vocals (The Cars) (d. 2000)
August 9, 1946 – Marinus "Rinus" Gerritsen, bass (Golden Earring)
10 Best Songs from The Cars to Play in Your Car
Rock Remembrances
August 9, 1995 – Jerry Garcia, guitarist, singer and co-founder of the Grateful Dead, dies from a heart attack at the Serenity Knolls rehabilitation clinic outside San Francisco. He was 53. Garcia's health had been in decline due to years of drug abuse and diabetes. His contributions to the Grateful Dead are incalculable – he may be the most recorded guitarist in history with more than 3,200 concerts captured on tape, plus studio sessions for a total of over 15,000 hours of recorded material. He was inducted into the Rock and Roll Hall of Fame as a member of the Grateful Dead in 1994, and Rolling Stone Magazine ranked him the 13th "Greatest Guitarists of All Time."
August 9, 2020 – Martin Birch, the record producer/engineer who defined a good majority of the "metal" sound, dies of undisclosed causes.  He was 71.  His credits read like a who's who of British heavy metal, having worked on albums by Iron Maiden, Whitesnake, Rainbow, Deep Purple, Blue Öyster Cult, Gary Moore, Faces and many more. 
Sun Chips, Gummy Bears, and the Blue Oyster Cult!
August 9, 2002 – Paul Samson (born Paul Sanson), founder and guitarist of the group Samson, dies of cancer in Norwich, England. He was 49. Both Clive Burr and Bruce Dickinson of Iron Maiden were members of the group, although not at the same time. The band disbanded in 1984, but would reform occasionally
August 9, 1974 – Four members of the group Chase are killed in a plane crash near Jackson, Minnesota en route to a show, including leader Bill Chase, keyboardist Wally Yohn, drummer Walter Clark, and guitarist John Emma. Chase had a hit in 1971 with the song "Get It On." The band received a Best New Artist Grammy Award nomination, but was edged out by Carly Simon.