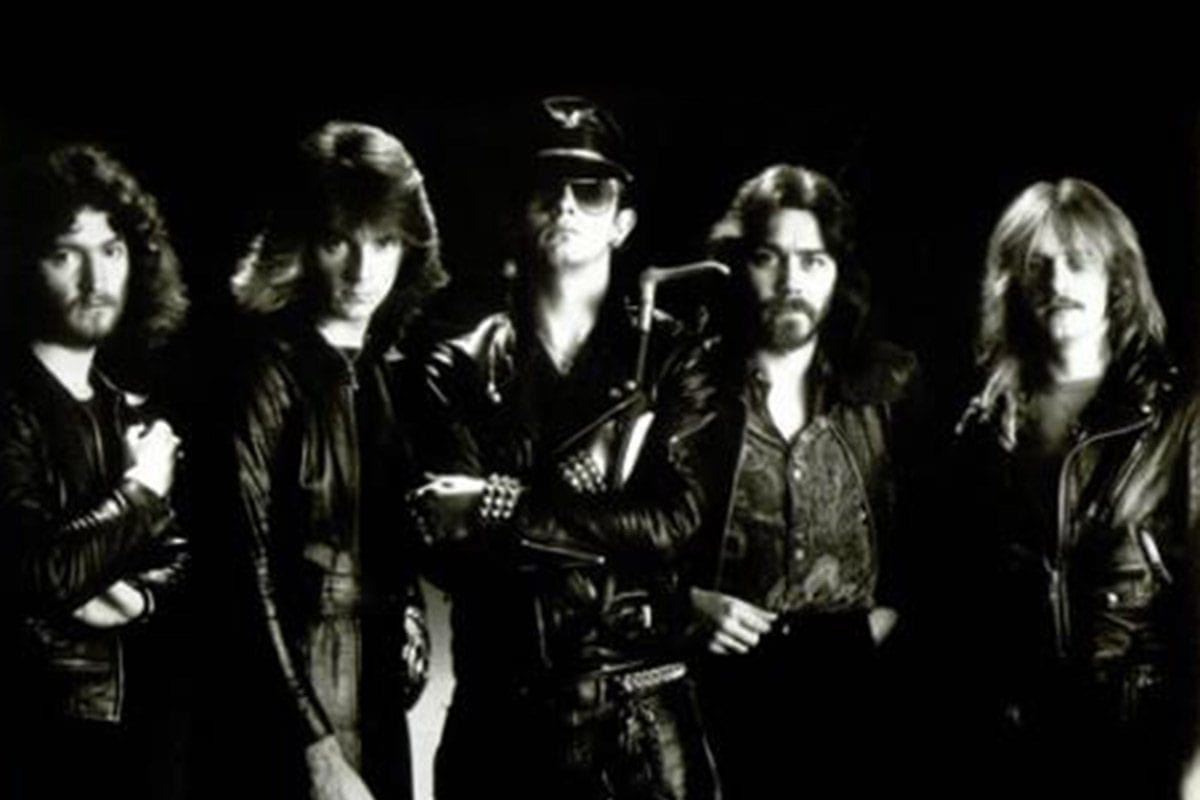 June 18, 1948 – Columbia Records unveils the new 33 rpm record, a replacement for the 78. Nathan Milstein, performing the Mendelssohn violin concerto, was the first 12″ album produced.
June 18, 1983 – The Cotton Bowl in Dallas hosts The Texxas Jam, with Uriah Heep, Ted Nugent, Triumph, Sammy Hagar and Styx performing in that order.
June 18, 1967 – The Monterey International Pop Festival concludes it's 3-day stand with performances by Ravi Shankar, The Blues Project, Big Brother and the Holding Company, The Group With No Name, Buffalo Springfield (w/David Crosby), The Who, the Grateful Dead, The Jimi Hendrix Experience, Scott McKenzie and The Mamas & The Papas.
June 18, 1984 – Judas Priest fans take the song "Breaking The Law" to heart when they destroy over $250,000 worth of seat cushions at Madison Square Garden, causing the band to be banned – for life – from the venue. But, guitarist Glenn Tipton has been back. He and K.K. Downing snuck in for a tennis match and thought they were incognito but an usher recognized them and said, "Thanks for the new seats."
10 Questionable Classic Rock Song Choices in TV Commercials
June 18, 1974 – Peter Hoorelbeke of Rare Earth is arrested after throwing his drumsticks into the crowd.
June 18, 1977 – Talking Heads members Chris Frantz and Tina Weymouth marry. They eventually form Tom Tom Club and have two children.
June 18, 1977 – Johnny Rotten of The Sex Pistols is stabbed and beaten outside of a London pub. A tendon in his arm is sliced, causing damage to his guitar-playing hand.
June 18, 1993 – Lollapalooza kicks off its tour in Vancouver, BC. The main stage acts include Primus, Alice in Chains, Dinosaur Jr., Fishbone, Arrested Development, Front 242, Babes in Toyland (first half), Tool (second half), and Rage Against the Machine.
Top 20 Best Rock Albums of the '90s
Classic Rock Birthdays
June 18, 1942 – Paul McCartney, vocals, bass (The Beatles, Wings)
June 18, 1963 – Dizzy Reed (born Darren Arthur Reed), keyboardist (Guns N' Roses)
June 18, 1952 – Ricky Gazda, trumpet (Southside Johnny and the Asbury Jukes)
June 18, 1942 – Carl Radle, bassist (Derek and the Dominos, Eric Clapton) (d. 1980)
12 Rock & Roll Romances That Inspired the Music
Classic Rock Remembrances
June 18, 2011 – Clarence Clemons ("The Big Man"), saxophonist for Bruce Springsteen and the E Street Band, dies of complications caused by a stroke. He was 69. Clemons was beloved by seemingly everyone in the music industry, along with millions of fans. He had appeared on dozens of recordings, with everyone from Great White and Jackson Browne to Lady Gaga, and was also a sporadic actor. Clemons was married 5 times and was posthumously inducted into the Rock and Roll Hall of Fame in 2014.
June 18, 2007 – Hank Medress, vocalist on the Tokens' "The Lion Sleeps Tonight", dies of lung cancer. He was 68. Medress was also a renowned producer and a partner in Bottom Line Records.