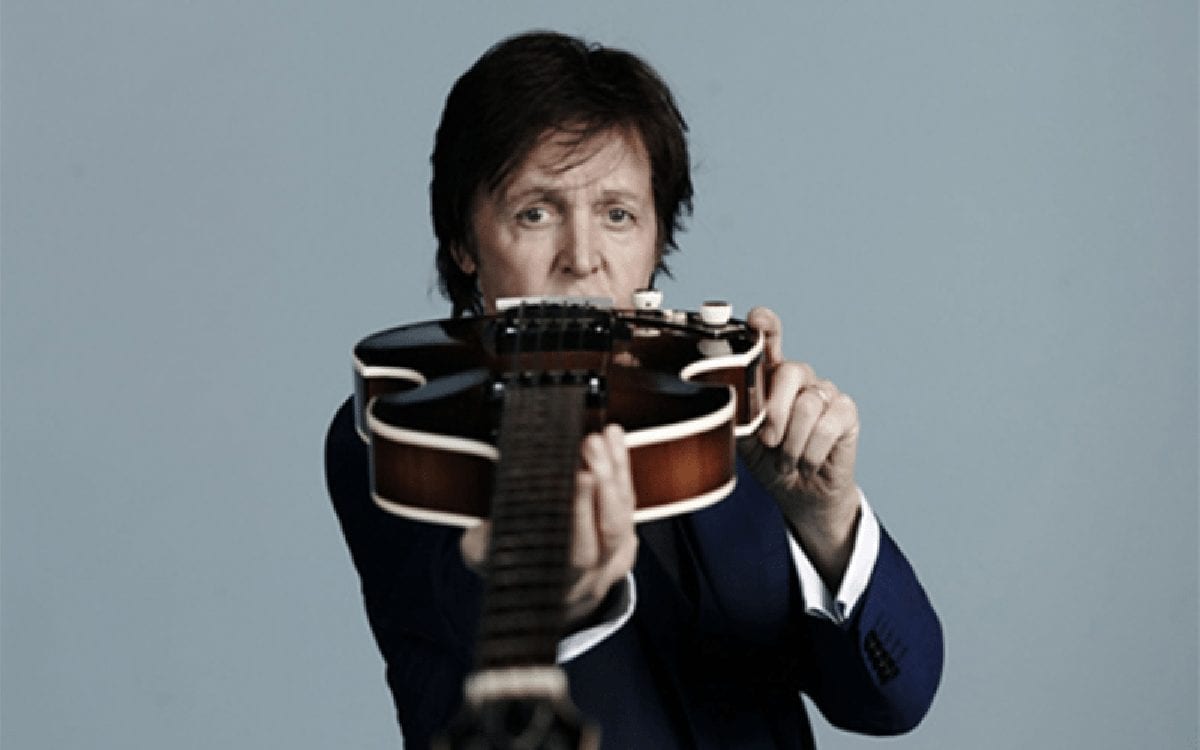 March 11, 1995 – Van Halen kicks off their "Balance" tour in Pensacola, FL. It is later dubbed the "Ambulance" tour by Eddie Van Halen due to his hip surgery and Alex Van Halen's need to wear a neck brace for most of the gigs.
March 11, 2005 – Ozzy Osbourne's front door from his childhood home in Birmingham, England goes up for sale because the current owner is fed up with fans defacing it. The owner auctions the door on eBay and gives the money to charity.
March 11, 2011 – Paul Di'Anno, the former lead singer of Iron Maiden, is jailed for nine months for fraudulently claiming benefits. Di'Anno fronted the band between 1978 and 1981.
March 11, 1971 – Jim Morrison arrives in Paris and checks into the Hôtel George V with his girlfriend Pamela Courson. He later moves to a nearby apartment where he lives until his death on July 3, 1971.
March 11, 2008 – Kid Rock returns to the Waffle House in Duluth, Georgia where he was involved in a brawl the previous year. He hangs out with Waffle House workers and customers as part of a charity meet-and-greet.
March 11, 1997 – Paul McCartney is knighted by Queen Elizabeth at Buckingham Palace, becoming "Sir" Paul McCartney.
March 11, 2015 – Slipknot guitarist Mick Thomson and his brother, Andrew, get into a drunken knife fight with each other, resulting in a trip for both to the ER – in separate ambulances. Mick was stabbed in the back of the head, but the injury was not life-threatening.
Death, the Devil and the CIA: Classic Rock Conspiracy Theories that Range from Completely Crazy to Entirely Conceivable
Classic Rock Birthdays
March 11, 1964 – Vinnie Paul (born Vincent Paul Abbott), drums (Pantera, Damageplan, Hellyeah) (d.2018)
March 11, 1947 – Mark Stein, vocals, keyboards (Vanilla Fudge)
March 11, 1948 – George Kooymans, vocals, guitar (Golden Earring)
Rock Remembrances
March 11, 2016 – Keith Emerson, keyboardist in Emerson, Lake & Palmer, dies of a self-inflicted gunshot wound to the head. He was 71. Suffering from heart disease and depression associated with alcohol, Emerson allegedly was worried about playing poorly due to nerve damage in one of his hands. Beginning with The Nice and then with ELP and his solo work, Emerson has been described as "perhaps the greatest, most technically accomplished keyboardist in rock history." Known for extreme on-stage theatrics, Emerson could play his keyboard upside down, while using knives to wedge down the keys.
March 11, 2015 – Jimmy Greenspoon dies of cancer in Maryland. He was 67. Greenspoon was the keyboardist in Three Dog Night, and also performed and recorded with the likes of Eric Clapton, Jeff Beck, Linda Ronstadt and Jimi Hendrix, among others. Additionally, he composed original music for films, including Field of Dreams, United 93, Die Hard and Predator.