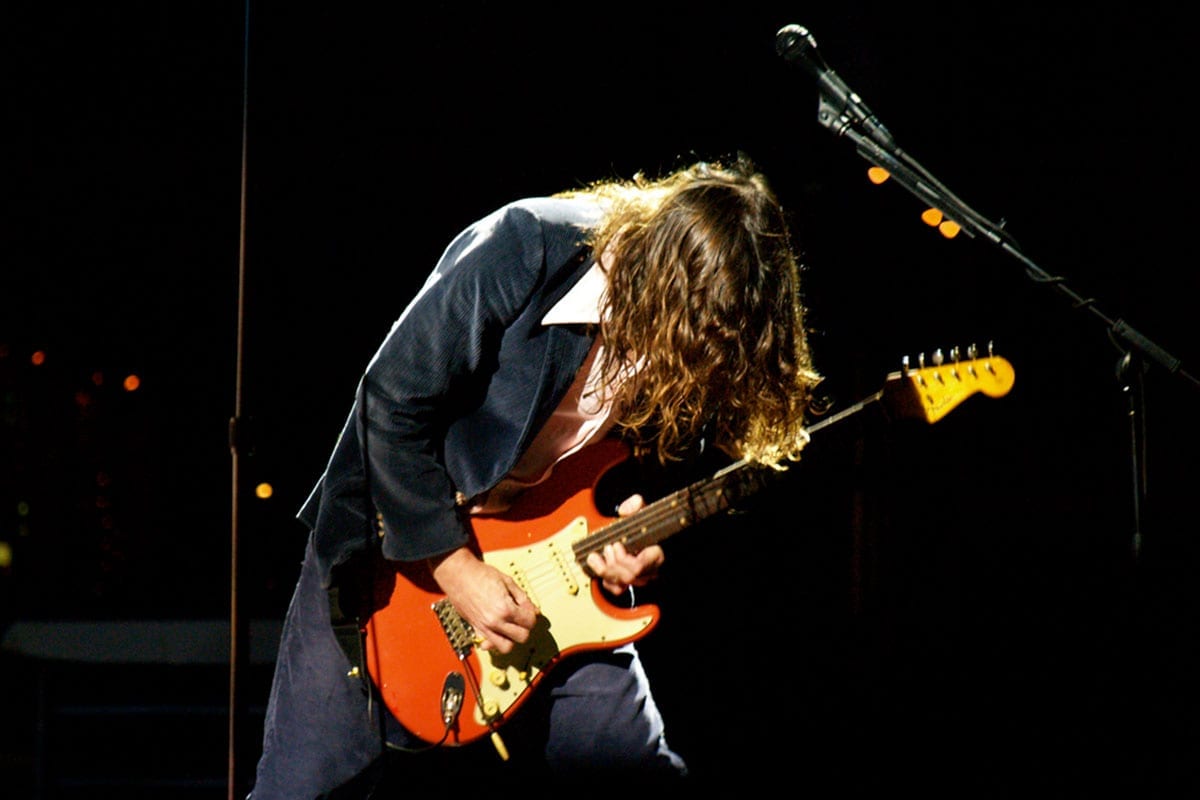 March 5, 1994 – Grace Slick of the Jefferson Starship is arrested for pointing a shotgun at police at her home in California after they were summoned at 3:30am by an intoxicated caller. She refuses to drop the firearm when ordered to do so, so police tackle her and wrestle the gun away. Slick is later sentenced to 200 hours of community service, mandatory Alcoholics Anonymous meetings and random drug and alcohol testing. The incident prompts her to quit drinking. "I can't drink anymore because I'm so bad at it," she admits. "If I had continued I'd be dead by now. There isn't any other drug that can turn you into an ass in just three hours. I love it. It's fabulous. But I just can't do it."
March 5, 1983 – Cliff Burton plays his first show with Metallica, at the Stone in San Francisco, replacing Ron McGovney.
March 5, 2002 – MTV launches a new reality show called The Osbournes, featuring Ozzy, his wife Sharon, son Jack and daughter Kelly. His other daughter, Aimée Osbourne, declines to participate in the show and moves out of the family home at the age of 16. In its first of four seasons, it becomes the most-viewed series ever on MTV.
11 Badass Women Who Changed the Face of Rock Music
Classic Rock Birthdays
March 5, 1952 – Alan Clark, keyboards (Dire Straits)
March 5, 1970 – John Frusciante, guitar, vocals (Red Hot Chili Peppers)
March 5, 1948 – Eddy Grant, vocals, guitar "Electric Avenue"
March 5, 1946 – Murray Head, vocals, guitar "Superstar"
25 Interesting Facts About the Launch of MTV
Rock Remembrances
March 5, 2021 – Michael Stanley (born Michael Stanley Gee), dies of lung cancer. He was 72. Hailing from Cleveland, the Michael Stanley Band was extremely popular in the Midwest (selling out shows up to 20,000+) but almost unknown in the rest of the country. Stanley's first album featured Rick Derringer, Todd Rundgren and Joe Walsh. Stanley later became a radio staple in Cleveland as a disc jockey, holding down afternoon drive on classic rock WNCX for over three decades from 1990 until his death.
March 5, 1982 – Actor and singer John Belushi dies from an overdose of cocaine and heroin at the Chateau Marmont Hotel in Hollywood.  He was 33.  Belushi was one of the original cast members on Saturday Night Live, and played Joliet "Jake" Blues of The Blues Brothers. His tombstone has a skull and crossbones and reads, "I may be gone but Rock and Roll lives on."
March 5, 1963 – Country singers Patsy Cline (30), Cowboy Copas (49) and Hawkshaw Hawkins (41) are killed in a plane crash near Camden, Tennessee. They were travelling to Nashville after appearing at a benefit concert for disc jockey "Cactus" Jack Call, who had died in a car crash. Cline was the first country singer to cross over as a pop artist and in 1973, she was the first female solo artist to be inducted into the Country Music Hall of Fame. In 1997, 34 years after her death, Cline's recording of "Crazy" was named the #1 jukebox hit of all time.