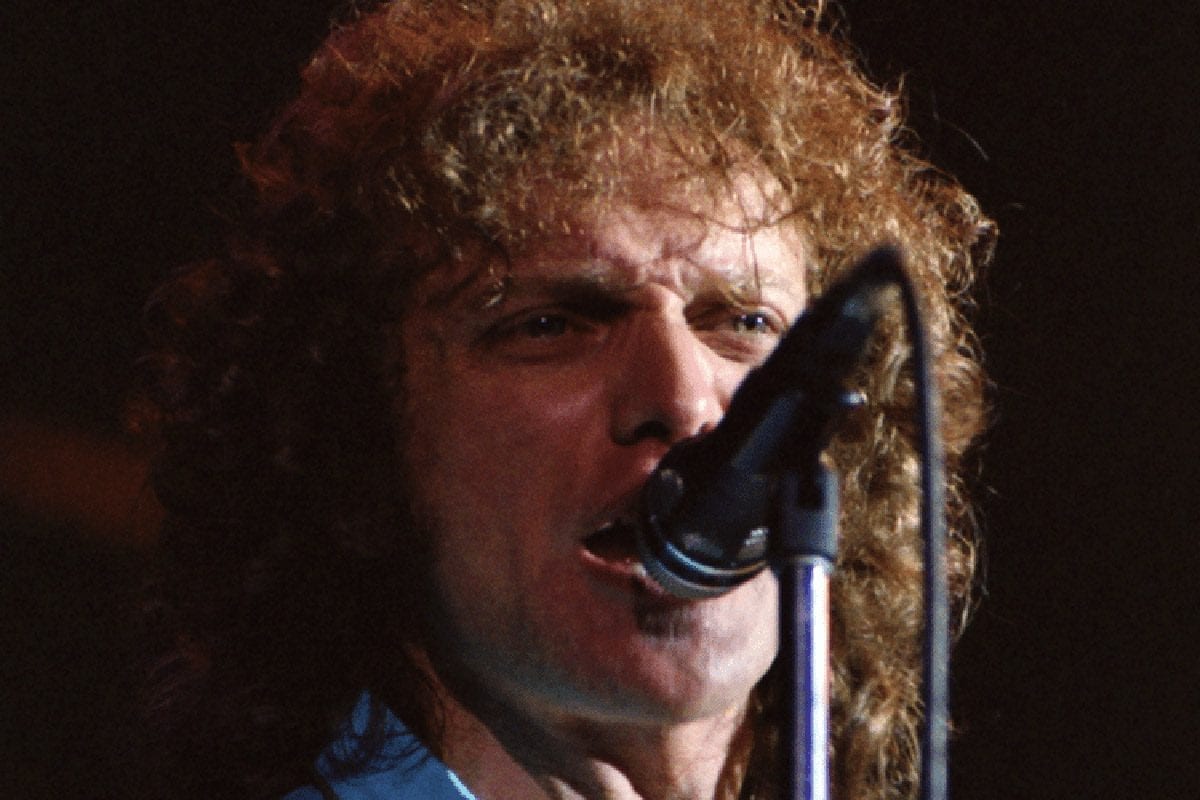 May 2, 1979 – The Who play their first concert without Keith Moon at the Rainbow Theatre in London. The new drummer is Entwistle-endorsed Kenney Jones from Small Faces/Faces. Only 3,000 people fit in the venue, but the backstage area was star-studded, with the Sex Pistols, Phil Collins and Mick Jagger among those in attendance. Interestingly, Jones was together with Keith Moon on his last night alive, and also taught Ringo Starr's son, Zak Starkey how to play drums after giving him one of Moon's old drum kits.  Starkey is now the touring drummer for the Who.
May 2, 1988 – Living Colour release their debut album Vivid. The album sells over 2 million copies,  and "Cult of Personality" wins a Grammy Award for Best Hard Rock Performance in 1990. They were also named Best New Artist at the 1989 MTV Video Music Awards.
May 2, 1980 – Joy Division play what will be their last gig with singer Ian Curtis at Birmingham University's High Hall in England. Curtis commits suicide two weeks later.
May 2, 2005 – Cream reunite for the first of four shows at London's Royal Albert Hall. The group disbanded in 1968, played a short set together at their 1993 Rock and Roll Hall of Fame induction, and then waited an additional twelve years for this reunion. It was released on CD as Royal Albert Hall London May 2-3-5-6, 2005. Clapton is the only member left of the original trio – Jack Bruce died in 2014, and Ginger Baker passed away in 2019.
Classic Rock Birthdays
May 2, 1950 – Lou Gramm (born Louis Andrew Grammatico), vocals (Foreigner)
May 2, 1945 – Goldy McJohn (born John Raymond Goadsby), keyboards (Steppenwolf)(d. 2017)
May 2, 1951 – John Glascock, bass (Jethro Tull) (d. 1979)
May 2, 1935 – Link Wray (born Fred Lincoln Wray, Jr.), guitar (d. 2005)
May 2, 1944 – Bob Henrit, drums (Argent, The Kinks)
May 2, 1954 – Prescott Niles, bass (The Knack)
10 Most Romantic Classic Rock Love Songs
Rock Remembrances
May 2, 2013 – Jeff Hanneman, founding member Slayer, dies of alcohol-related cirrhosis in Southern California. He was 49. The guitarist had also suffered through contracting necrotizing fasciitis, a flesh-eating disease, two years prior. Hanneman wrote the music for many of Slayer's biggest songs including "Angel of Death," "Raining Blood," "South of Heaven," and "Seasons in the Abyss."