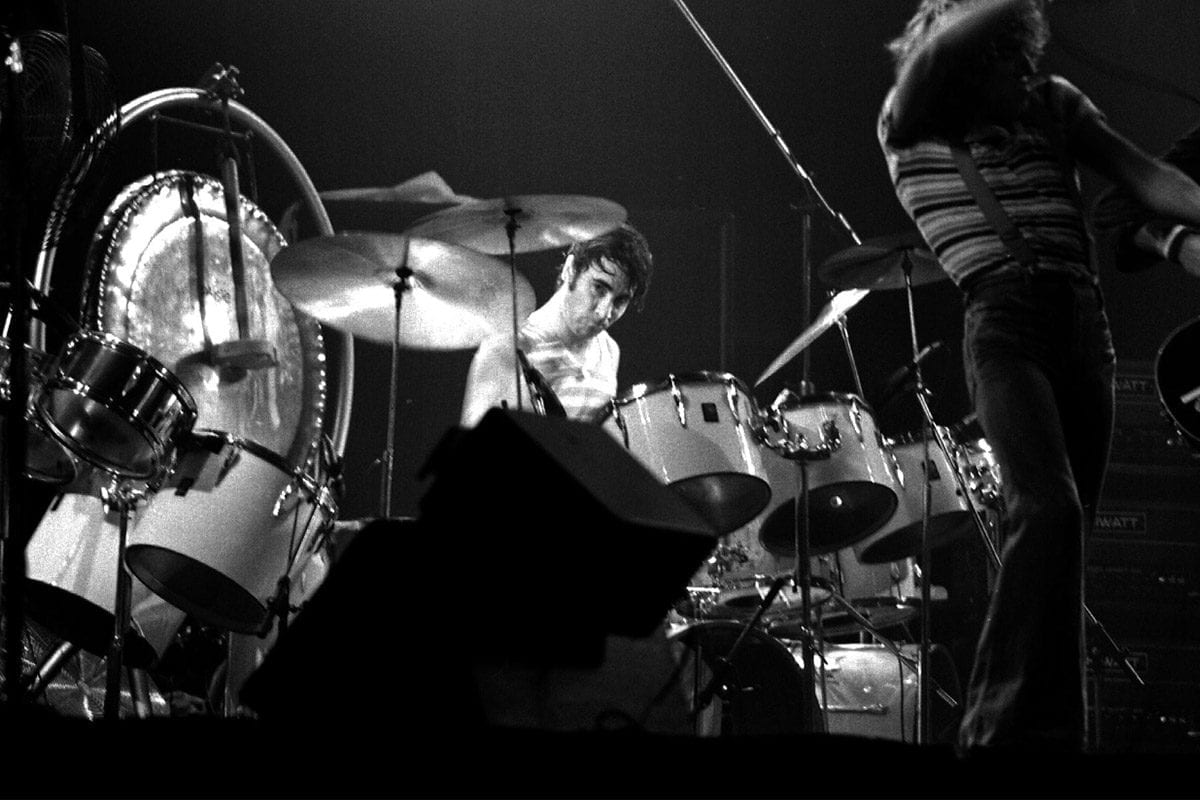 May 25, 1978 – Keith Moon of the Who, performs for the last time with the band at a secret concert for fan club members at London's Shepperton Film Studios. The show was a mini-concert for their career-spanning documentary The Kids Are Alright. The band had been off the road for nearly two years, and gave a solid but stilted performance. Keith Moon died three and a half months later.
May 25, 2004 – Courtney Love pleads guilty in Los Angeles Superior Court to a misdemeanor count of being under the influence of a controlled substance and agrees to enter a drug rehabilitation program. She was initially given a felony charge of assault with a deadly weapon after attacking a female friend of her former manager with a bottle and a metal flashlight.
Note from Kurt Cobain Suicide Scene Mocking Wedding Vows to Courtney Love Made Public
Classic Rock Birthdays
May 25, 1948 – Klaus Meine, vocals (Scorpions)
May 25, 1969 – Glen Drover, guitar (King Diamond, Megadeth)
May 25, 1955 – John Grimaldi, guitar (Argent) (d. 1983)
May 25, 1950 – Robby Steinhardt, violin, vocals (Kansas) (d. 2021)
May 25, 1958 – Paul Weller, vocals, guitar (The Jam, The Style Council)
10 Questionable Classic Rock Song Choices in TV Commercials
Rock Remembrances
May 25, 1996 – Brad Nowell, the founder, lead singer and guitarist of Sublime, dies of a heroin overdose in San Francisco. He was 28. Nowell had married only a week prior to his death, and left behind a young son. His final album with Sublime sold over 6 million copies.
May 25, 2005 – Domenic Troiano, Canadian rock guitarist, dies of prostate cancer. He was 59. Troiano was best known as the guitarist and songwriter in The James Gang and The Guess Who. He was inducted into the Canadian Music Hall of Fame in 1996.
15 Most Overlooked Artists by the Rock and Roll Hall of Fame