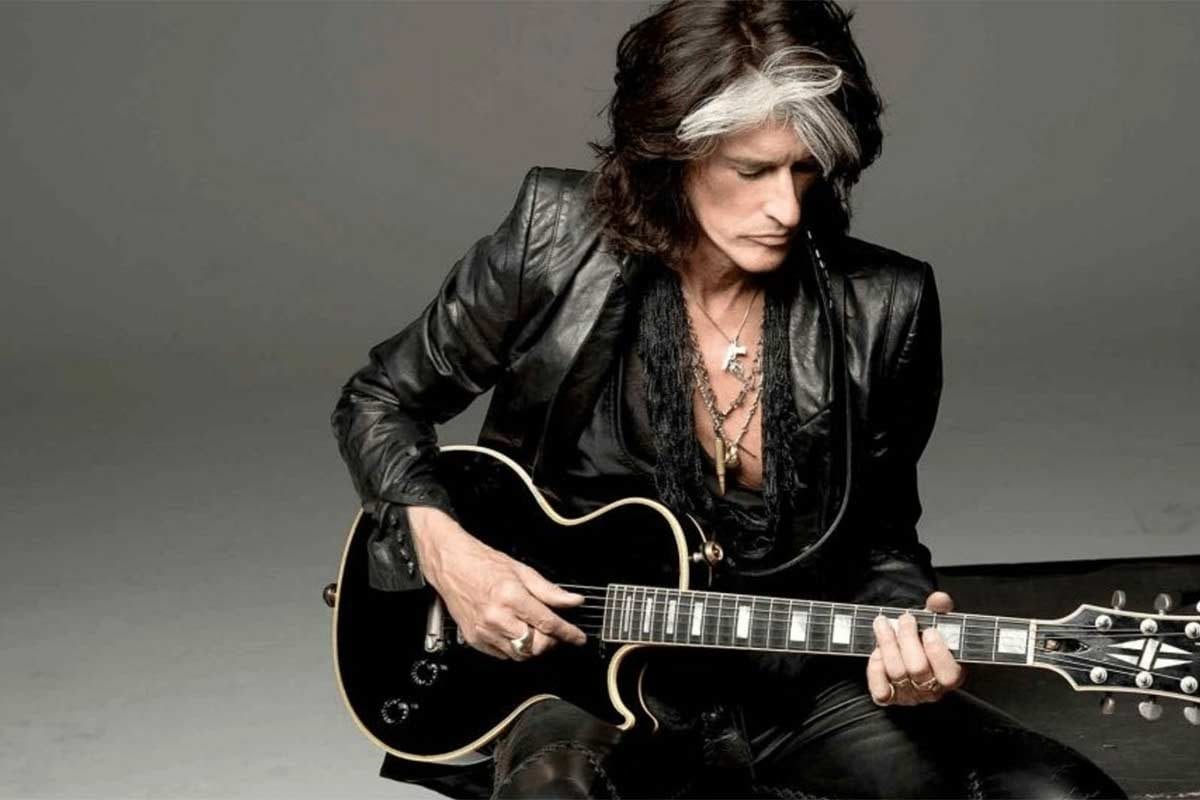 September 10, 1975 – Kiss release their first live album Alive!, a double-disc set culled from songs on their first three studio albums. There is debate as to how much over-dubbing was used. The album is certified Gold.
September 10, 2006 – Metallica guest star on the season premiere of The Simpsons' 18th season on an episode called "The Mook, the Chef, the Wife and Her Homer."
12 Most Influential Live Classic Rock Albums of All Time
Classic Rock Birthdays
September 10, 1950 – Joe Perry (born Anthony Joseph Perry) guitar, vocals (Aerosmith)
September 10, 1966 – Robin Goodridge, drums (Bush)
September 10, 1956 – Johnnie Fingers (born John Peter Moylett), piano (The Boomtown Rats)
September 10, 1955 – Pat Mastelotto (born Lee Patrick Mastelotto), drums (Mr. Mister)
September 10, 1958 – Siobhan Fahey, vocals, guitar (Bananarama, Shakespears Sister)
September 10, 1949 – Barrie Barlow, drums (Jethro Tull)
September 10, 1942 – Danny Hutton, vocals (Three Dog Night)
September 10, 1946 – Don Powell, drums (Slade)
September 10, 1898 – Waldo Semon, inventor of vinyl (d. 1999)
Top 20 Best Rock Albums of the '90s
Rock Remembrances
September 10, 2005 – Blues guitarist and singer Clarence "Gatemouth" Brown dies of lung cancer. He was 81. Brown was revered by and recorded with such greats as Eric Clapton, Ry Cooder and Frank Zappa. He became an official ambassador for American music, touring Europe 12 times sponsored by the U.S. State Department. He also toured in the Soviet Union, which was a historic event because it marked the first time the Soviet Union had made a contract with a U.S. private citizen. Brown won a Grammy Award for Best Traditional Blues Album in 1983 for his album, Alright Again!, and was nominated for five more. In 1999, Brown was inducted into the Blues Hall of Fame. Sadly, he lost his home in Hurricane Katrina and moved in with relatives in Texas before he died.
September 10, 1996 – Music journalist Ray Coleman dies of kidney cancer in England. He was 59. For many years Coleman was the Editor-In-Chief of the UK music weekly Melody Maker, reporting on the likes of the Beatles, the Rolling Stones, Pink Floyd and Led Zeppelin. Coleman demanded and got the best interviews, in which he probed the characters of pop stars previously treated as mere fanzine fodder. Coleman had become friends not only with the Beatles, but with their manager, Brian Epstein, and was welcomed on their historic early trips to America.