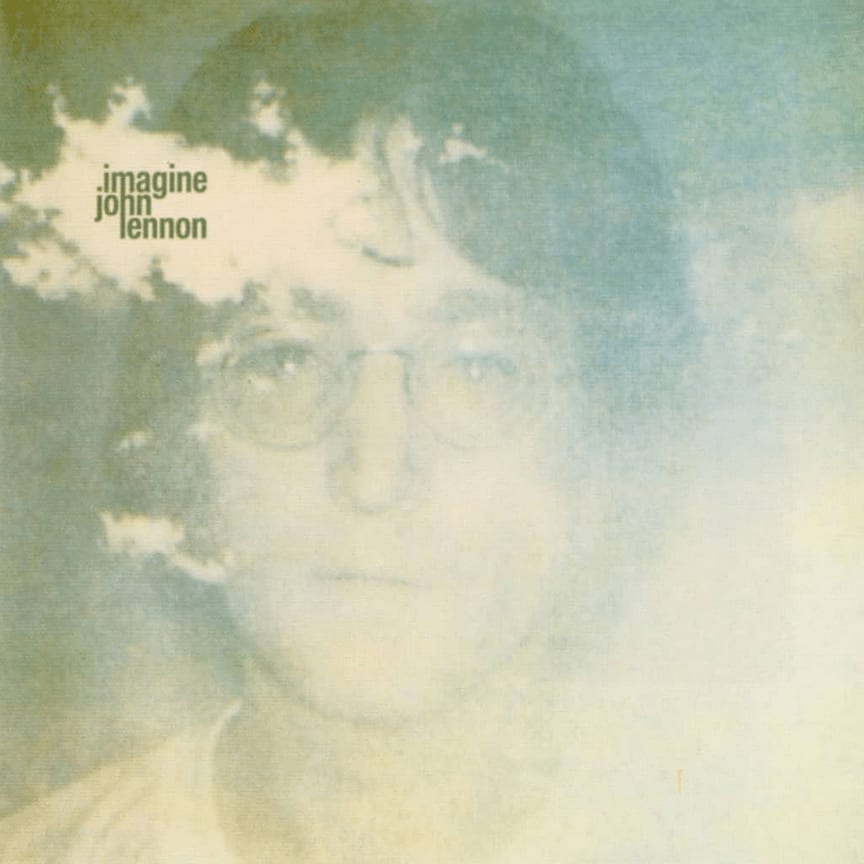 September 9, 1971 – John Lennon releases his second solo album Imagine. The title track becomes his signature song and the album goes on to sell over 2 million copies in the U.S.
September 9, 1992 – The 9th annual MTV Video Music Awards do not disappoint. Van Halen wins Video of the Year for "Right Now," Howard Stern appears as "Fartman," and Krist Novoselic gets clocked by his own guitar after he throws it up in the air and misses the catch. He says, "I was fine, but I faked like I was knocked out, perhaps expressing my inner torment over a taxing evening. Maybe I was just embarrassed." In addition, Kurt Cobain and Courtney Love almost come to blows with Axl Rose backstage. This altercation turns into a huge fight between Rose's girlfriend Stephanie Seymour and Love, and then other members of the respective bands join the fray.
September 9, 2007 – 15 years later, Tommy Lee and Kid Rock exchange blows at the MTV Video Music Awards during Alicia Keys' set, prompting presenter Jamie Foxx to decry the "white on white violence." The incident was triggered over a Pamela Anderson dispute. Rock is cited for misdemeanor battery and later pleads guilty.
Top 20 Best Rock Albums of the '90s
September 9, 1982 – Rush release their ninth studio album Signals, which includes their only top forty hit "New World Man." The album is certified platinum.
September 9, 2008 – Raspberries lead singer Eric Carmen is arrested in his hometown of Cleveland on DUI charges. Carmen gives the officers a credit card when asked for his driver's license and a half empty bottle of Grey Goose vodka is found in his car. Carmen has a .23 blood alcohol level which is more than double the legal limit. He was previously arrested last year on the same charge. A judge gives Carmen a $750 fine, he serves 30 days in jail, and has to go through a driver intervention program.
September 9, 1956 – Elvis Presley makes the first of three contracted appearances on The Ed Sullivan Show. The famously prickly host had already refused an offer to hire Elvis for $5,000, but Elvis' stint on the Steve Allen show had trounced Sullivan in the ratings, so he changed his mind. His hesitation cost him heavily, however, because he would end up agreeing to shell out $50,000 for the three appearances, which was an unprecedented sum. Sullivan was recovering from an August head-on car collision, so guest host Charles Laughton filled in. Elvis is shot from the waist up to avoid scandal, and the show draws a staggering 54 million viewers.
September 9, 1965 – Daily Variety and The Hollywood Reporter run an ad to cast the band/cast members for a new TV show: Madness!! Auditions. Folk & Roll Musicians-Singers for acting roles in new TV series. Running Parts for 4 insane boys, age 17-21. Want spirited Ben Frank's types. Have courage to work. Must come down for interview.
Stephen Stills was rejected, but Michael Nesmith, Peter Tork and Micky Dolenz get the parts. Davy Jones had already been secretly cast. Ben Frank's was an all-night diner on the Sunset Strip where musicians would hang out after the clubs had closed and allegedly wait for the drugs to wear off, so the producers were trying to entice "hipsters." The Monkees sold 23 million records in a year, outselling the Rolling Stones and the Beatles during that period.
September 9, 2003 – Aerosmith's former manager, David Krebs, files a libel suit against the band for allegations they made during their "Behind the Music" special. Krebs managed the band from 1972 – 1984. In the special, the band suggested that Krebs and his business partner stole or otherwise hid money from the band. Krebs eventually wins the lawsuit, walking away with increased catalogue and publishing royalties.
September 9, 1926 – The Radio Corporation of America, later known as RCA, launches its new radio network, the National Broadcasting Company (later known as NBC).
Classic Rock Birthdays
September 9, 1952 – Dave Stewart, guitar, vocals (the Eurythmics)
September 9, 1941 – Otis Redding, vocals, guitar, piano (d. 1967)
September 9, 1945 – Doug Ingle, vocals, keyboard (Iron Butterfly)
September 9, 1947 – Freddy Weller (born Wilton Frederick Weller), vocals, guitar (Paul Revere & The Raiders)
September 9, 1950 – John McFee, guitar (The Doobie Brothers)
September 9, 1946 – Bruce Palmer, bass (Buffalo Springfield) (d. 2004)
Rock Remembrances
September 9, 2004 – Ernie Ball (born Roland Sherwood Ball), dies from an ongoing, undisclosed illness in California. He was 74. Ball is widely acclaimed as a revolutionary in the development of guitar-related products. In the late 50's, Ball opened the first music store in the country to sell guitars exclusively. He also developed the guitar strings called "Slinkys" specifically designed for rock and roll electric guitar. Today Ernie Ball Slinkys are used by virtually every famous guitar player.
September 9, 2007 – Guitarist Hughie Thomasson dies of a heart attack in Brooksville, Florida. He was 55. Thomasson was a founding member of the Outlaws, writing most of their hits, including "Hurry Sundown," "There Goes Another Love Song," and "Green Grass and High Tides." After the Outlaws disbanded, he joined Lynyrd Skynyrd for about a decade, contributing to four of their albums.