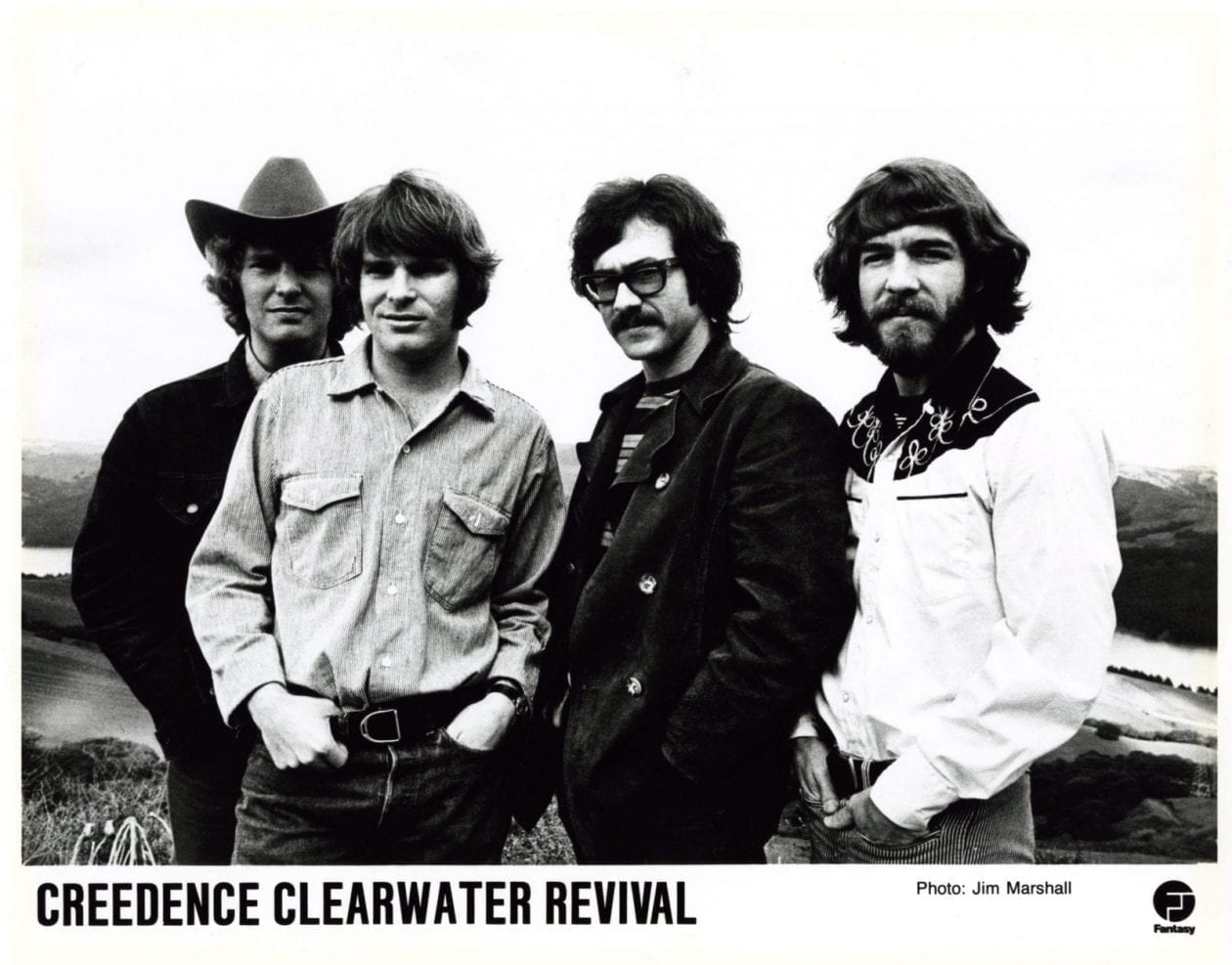 This year marks the 50th anniversary of Creedence Clearwater Revival's landmark albums Green River and Willy and the Poor Boys. In celebration of the milestone, Craft Recordings has announced the release of half-speed master editions of these two classic titles from the CCR cannon.
Due out November 15th, this is the first time that the albums have been released individually as half-speed masters – each LP was previously only available as part of Creedence's seven-LP Studio Albums Collection box set. Pressed into 180-gram high-quality vinyl, the new releases will be housed in handsome tip-on jackets that replicate the packaging of the original pressings.
The albums were mastered at half-speed for optimum audio quality by award-winning engineer Miles Showell at Abbey Road Studios. Half-speed mastering, a painstaking and exacting process, involves playing back the audio at half-speed while the cutting lathe is turned at half of the desired playback speed. The result is an exceptional level of sonic clarity and punch, bringing these classic recordings a new vibrancy.
1969 was an extremely prolific year for CCR. They released an astonishing three Billboard Top Ten albums in 12 months. Green River, which dropped in August of '69 was the Bay Area band's third studio album, and their first No. 1 record. It features hit singles "Bad Moon Rising" and "Green River" and was included in Rolling Stone's 2003 "500 Greatest Albums of All Time" list. Green River has also been cited as frontman John Fogerty's favorite record from Creedence's catalog.
Willy and the Poor Boys followed Green River shortly thereafter. The critically acclaimed and commercially successful album was released in November of 1969 and includes one of the most enduring Vietnam protest songs, "Fortunate Son." It also includes the quintessential CCR tracks "Down on the Corner," "It Came Out of the Sky" and "Midnight Special." Peaking at No. 3 on the Billboard 200, it has been called the band's "best record" by The Village Voice, and was also included in Rolling Stone's "500 Greatest Albums of All Time."
Though CCR was active for only four short years (1968-1972), these albums are prime examples of their outstanding creative achievement. Tapping into a rich, traditional seam of American music they incorporated elements of swampy blues, country, rockabilly, gospel, and folk into a unique sound that continues to appeal to audiences even now, half-a-century later.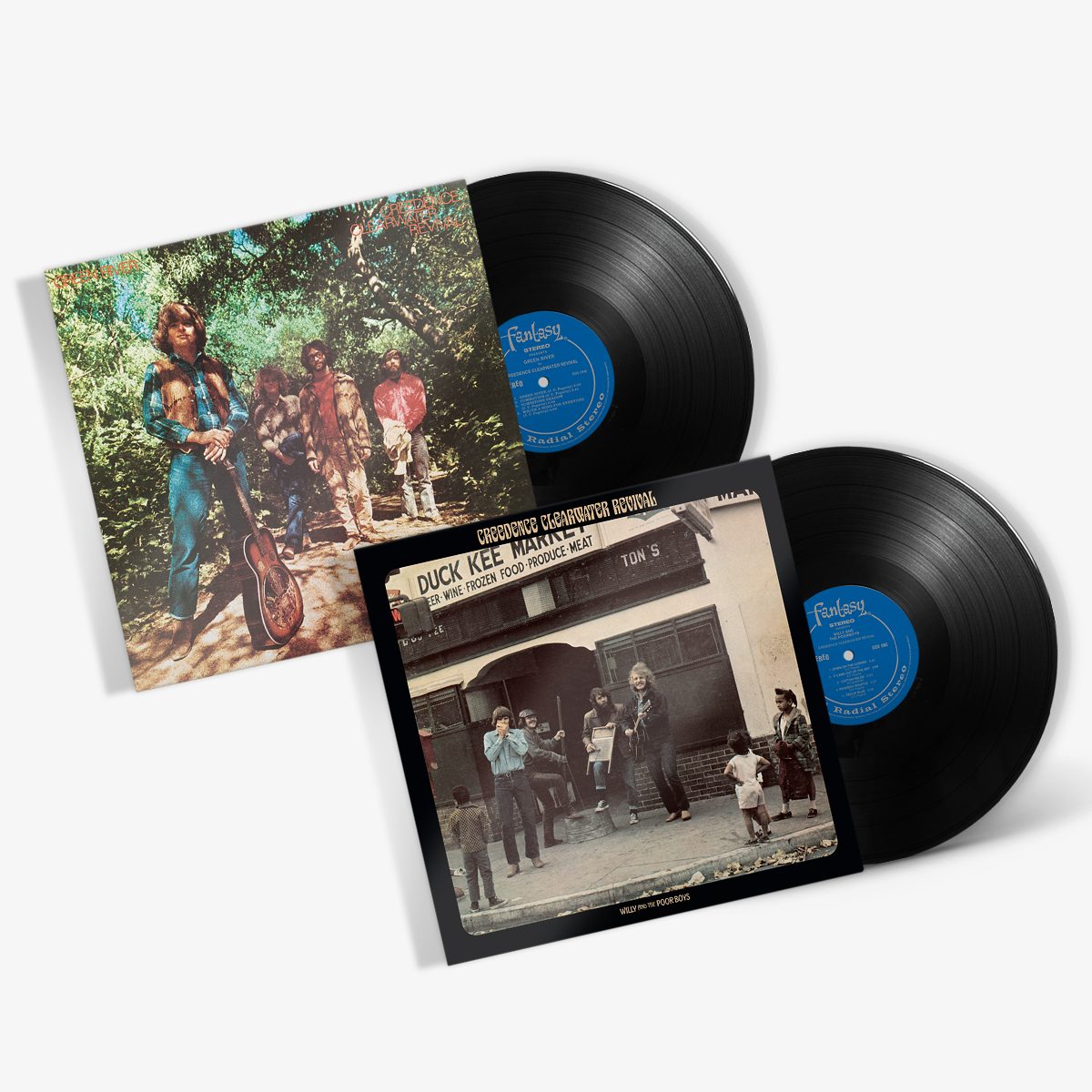 Tracklist — Green River
Side A:
1. Green River
2. Commotion
3. Tombstone Shadow
4. Wrote a Song for Everyone
Side B:
1. Bad Moon Rising
2. Lodi
3. Cross-tie Walker
4. Sinister Purpose
5. The Night Time Is the Right Time
Tracklist — Willy and the Poor Boys
Side A:
1. Down on the Corner
2. It Came Out of the Sky
3. Cotton Fields
4. Poorboy Shuffle
5. Feelin' Blue
Side B:
1. Fortunate Son
2. Don't Look Now (It Ain't You or Me)
3. The Midnight Special
4. Side O' the Road
5. Effigy