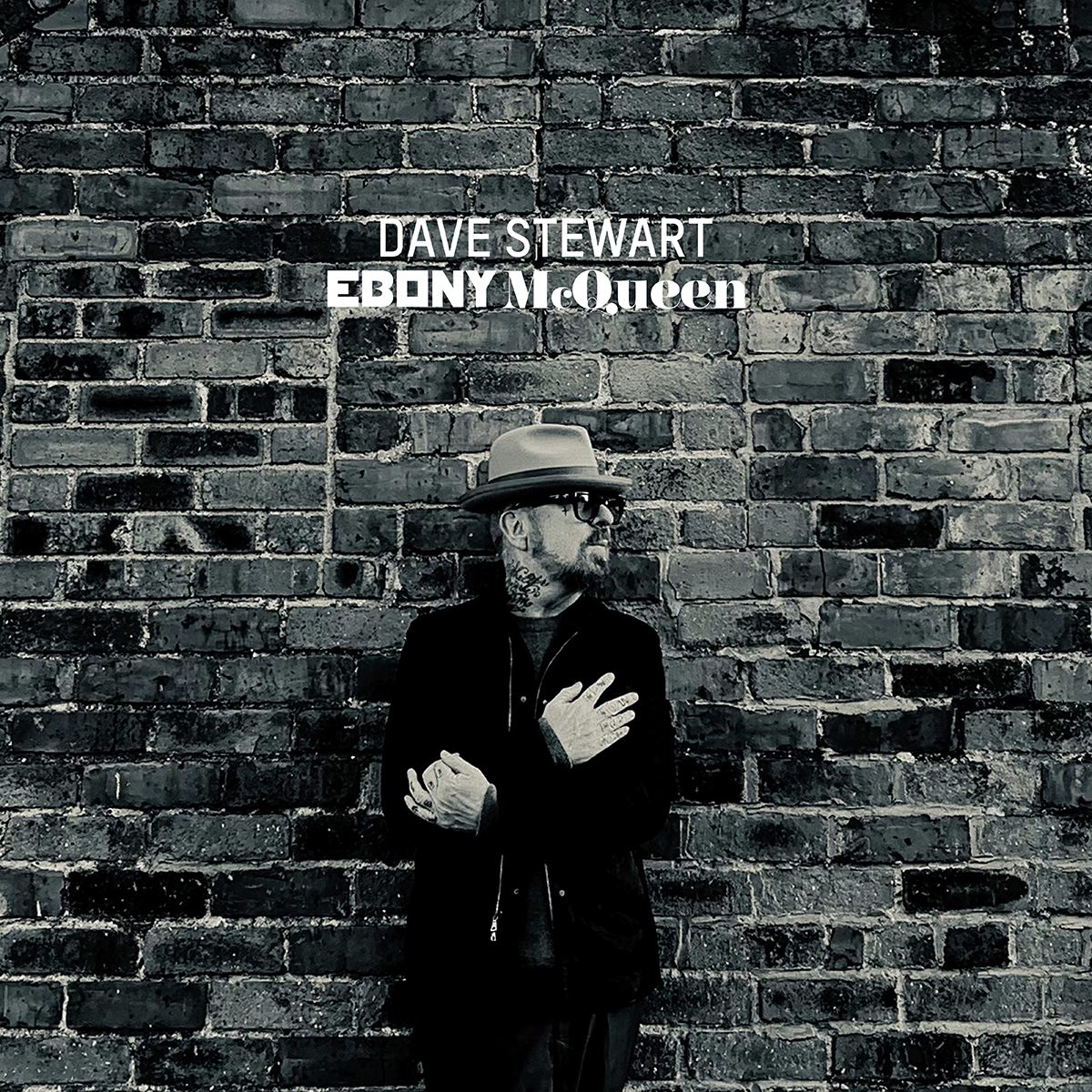 Eurythmics co-found Dave Stewart will release a new solo album next month, Bay Street Records has announced. Ebony McQueen is touted as a "groundbreaking new music, film and stage musical project".
Featuring 26 tracks, the album will be available as a deluxe, multi-format box set on May 20th. The deluxe box features the complete triple album on 3x vinyl LP alongside two additional vinyl EPs, two cassettes, and an expansive photo book that includes typed lyrics as well as Stewart's original film "scriptment."
The album's title track will be released on digital platforms on May 1st, but you can hear a clip now in the player below.
"'Ebony McQueen' is the name of a fictional voodoo blues queen, a living embodiment of the blues music that inspired my entire career," says Stewart. "She is basically my entry point into music and the title track is the entry point to this story. Ultimately, it's a story about destiny. There's a point in your life when something's put before you and you can either choose this path or that path. If you're open to it, the right path chooses you. And the whole story is about how that awakening happens."
Written and produced by Stewart, Ebony McQueen was recorded at studios including Nashville's legendary Blackbird Studio and his own Bay Street Recording Studio in the Caribbean, with contributions from an array of top vocalists, session players, and the 60-piece Budapest Scoring Orchestra. 
The joyful, rousing score brings together Stewart's seminal early inspirations – his father's Rogers & Hammerstein records, Robert Johnson's blues, and the mind-blowing sounds of the Beatles, Bob Dylan, and the Rolling Stones – all filtered through his own inimitable creative lens of richly orchestrated pop, rock 'n roll, psychedelia, musical theatre, even the distinctive rake-and-scrape sound of his beloved colorful Junkanoo carnival.
A press release for the album calls it "deeply personal yet wholly universal and "for everyone whose lives have been steered by the redemptive magic of music and mysterious power of love".
You can pre-order Ebony mcQueen here.
Stewart is set to be inducted into the Songwriter's Hall of Fame this June. The Eurythmics are currently nominated for the Rock & Roll Hall of Fame.
Backstage Access:
Rock Hall, More Questions, and Live Television with Eurythmics!
Dave Stewart – Ebony McQueen Box Set Preview