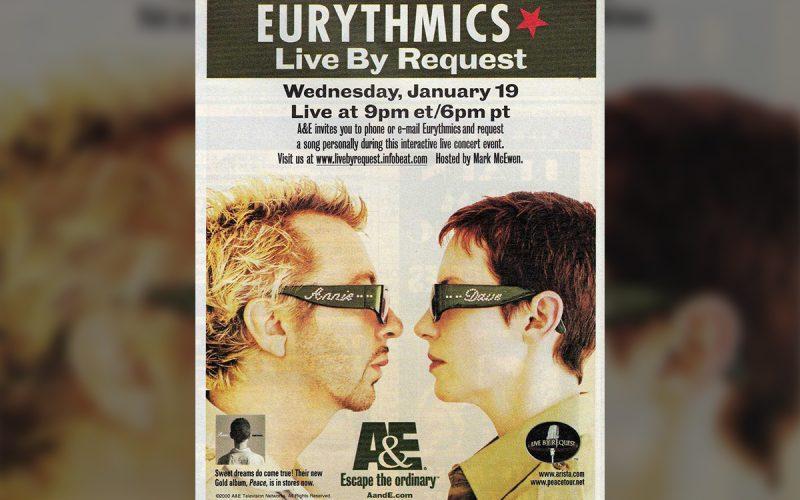 The Rock and Roll Hall of Fame nominee list for 2022 was just recently released. I guess due to fan pressure, about five years ago the Hall set up an online system for fans to participate in the vote. The way it works is that the top 5 fan vote-getters are put on a single ballot, which will be added to the regular voting members' ballot lists. Those lists are submitted by official voting members, which according to the Rock Hall, are made up of 900 historians, members of the music industry, and artists themselves.
It is always during this time of year that I usually go into my rant of why the Rock and Roll Hall of Fame is just a big joke. But in reading this year's press release by new chairman and old friend and music business colleague, John Sykes, I was stopped short. John stated, "This year's ballot recognizes a diverse group of incredible artists, each who has had a profound impact on the sound of youth culture… their music not only moved generations, but also influenced the sound of countless artists that followed."
OK, so hold everything. Are they now saying that the Rock and Roll Hall of Fame is no longer just about those who played rock and roll?? If so, that would explain inductees like Madonna, Whitney Huston, and more than a few others. In fact, if now The Rock Hall is going to be inducting anyone "who has had a profound impact on the sound of youth culture," the floodgates are wide open. And if so, great. There are dozens of artists who should be commemorated, celebrated, and preserved for all to see and be remembered when visiting a museum dedicated to music.
But The Rock and Roll Hall of Fame was originally created to celebrate the singular art of rock and roll — to give credibility to an upstart, counter-culture, rebellious art form. Once you start diluting that, while you may be celebrating many more artists who've made a difference to the youth culture, you are losing the rock and roll thing.
Perhaps it would be better to have separate entities and museums. One strictly celebrating rock and roll and another celebrating the overall music of the youth culture. I could really see a value in that. A Rock Hall of Fame and a Pop Hall of Fame. In fact, they could sit side by side each other in Cleveland, giving the city now two strong reasons to visit as a vacation destination.
But if the Rock Hall continues to go down the path they are on, the people who run it will forever be haunted by tons of fans wondering why iconic rock artists such as the MC5 and Paul Rodgers still aren't in it, while Dionne Warwick, Duran Duran, Beck, Carly Simon, Eminem, and Dolly Parton are current nominees. Geez, Dolly Parton isn't even pop, she's flat-out country! And yes, of course, she's in the Country Music Hall of Fame.
Wait, stop the presses. At this writing I just found out that Dolly has turned down the invite. Even she knows it's bogus! Her authenticity will not allow herself to be used in this manner. She's the real thing, and Dolly Parton is much bigger and her artistry means much more than the Rock and Roll Hall of Fame. She wants no part of this scam.
Having said all that, one of this year's nominees, is truly a worthy rock candidate: the band Eurythmics. As soon as I saw their name, my mind was flooded with terrific memories of the time I got to work with them as executive producer on the A&E Live By Request television music series.
I mentioned this wonderful show in my story about Tony Bennett. Artists like David Bowie, James Taylor, Neil Diamond, Elton John, Don Henley, the Bee Gees, Earth, Wind & Fire, Tony Bennett, and many others, performed in an intimate studio setting for two hours. During the show, fans were invited to call in, talk with their favorite artist and then request their favorite song. The show played like a big warm smile. It also won an Emmy Award. I was a co-creator and executive producer on the show.
The Eurythmics were total professionals and very easy to work with. But just like during any live television show, there were a few dramas along the way. First off, Dave Stewart, who is a wonderful guitar player and record producer also happens to be quite funny. He is also very adept at adlibbing during a performance. This is an added gift when you are being interviewed and talking with fans during a live television show. But when you are playing music on a television show, you are not allowed to adlib the music selections. That is a BIG NO, NO.
The reason being, for any song that is played on television (or in a movie) first, a deal has to be struck with the publishing company and owner/writer of said song for a performance usage (if you're interested in how all of that works, you can read more about it here). Usually, when 10 or more songs will be played on a show, a deal known as "favored nations" kicks in. Favored Nations means that the producer of the show agrees to treat any particular publisher no worse than all other publishers. In plain speak it means that all the publishers will get paid the same amount for a song. Because a television music series budget is small, we'd ask if each publisher would let us use their songs for $500.00 apiece. That's about half what anyone would usually charge for a single song usage. Most publishers agreed as they understood that in a show where 10 to 15 songs could be played, that's about all we could afford.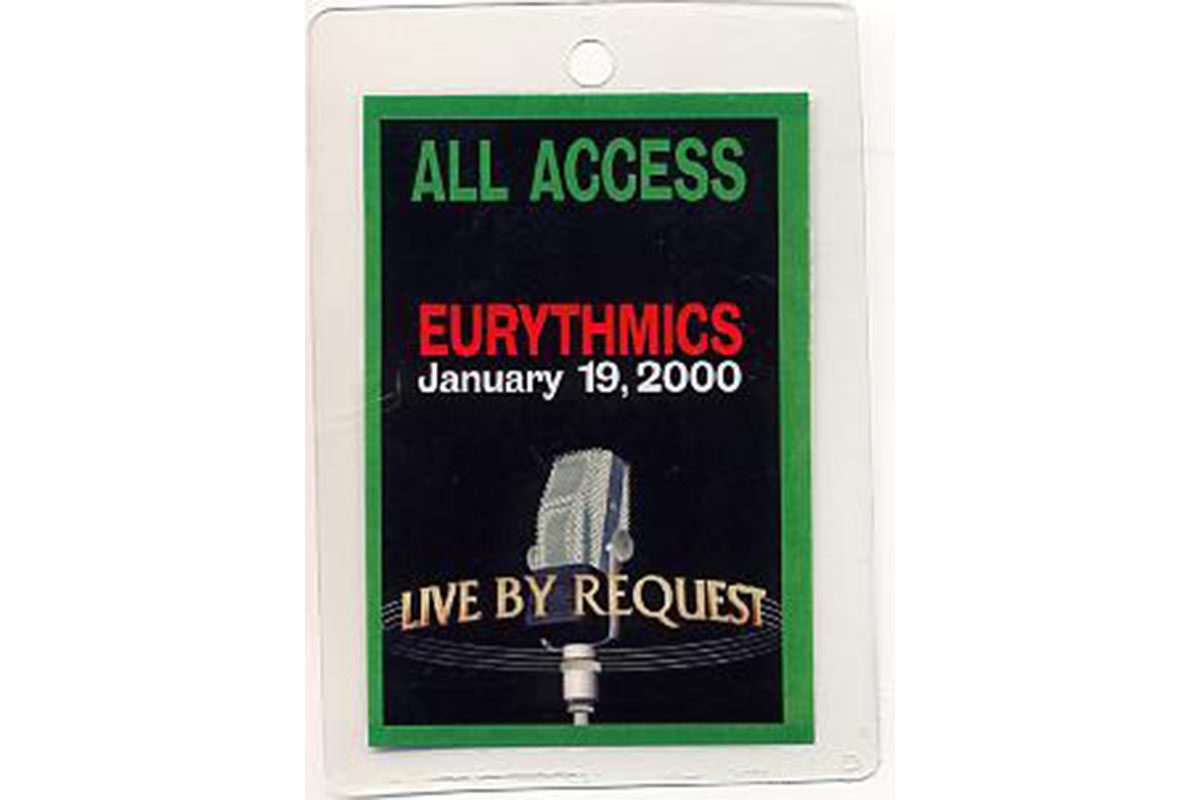 But, certain super-superstar artists' publishers like those for Michael Jackson or The Beatles will charge ungodly amounts. The story goes, that the television series Mad Men paid $250,00.00 for the use of The Beatles' "Tomorrow Never Knows" from the Revolver album. Some iconic songs even have a higher price tag and are on "restricted" lists. During Conan O'Brien's last show, NBC purportedly paid Apple Music $500,000.00 for Conan's band to play The Beatles' "Lovely Rita" as Tom Hanks' walk-out music!
The absolute worst thing that can happen is if a song is played on TV or in a movie before it has been cleared. If the song is performed without permission by the publisher, you can be sued into debtor's prison (read: they can now charge you whatever they want and you have no recourse). Which brings us back to Dave Stewart, who happens to be a huge Beatles fan.
In one interview segment of the show Dave was doing one of his funny adlibs, going on and on about his humble beginnings, and then off the cuff he said something akin to, "You know what? Here's a song about that." Everyone in the control room completely stopped breathing. I was in the phone room lining up the requests, placing them in an order that would create a good flow for the show. I stopped cold in the middle of what I was doing and asked for everyone in the room for silence because I had to be ready for whatever was going to happen next. Whatever this song was, it had not been rehearsed and wasn't one of the 25 songs cleared for possible requests.
No matter what Dave was going to play it was going to be off script, and that was going to spell trouble. The question was, how much trouble? Because all of us at rehearsal had witnessed Dave Stewart, the Beatles fan, playing different Beatle songs to warm up. In a collective, 'OH, GOD!' moment all of us were shaking in our boots. Then, Dave Stewart began to play a song that none of us knew. I was on the phone to the control room, all of us talking to each other a mile a minute. "Do you know what this is??" "Do YOU know what he's playing??!" Talk about panic. Whatever it was, the song hadn't been cleared, and IF per chance it was an obscure Beatles song, that would be the end of Live By Request. Finally, the host Mark McEwen, asked, "What's that?" Dave looked up nonchalantly and said, "Oh, I just made it up." Whew! Dodged a big bullet. After letting our collective breaths out, we were able to think about the next question— how the hell did Dave Stewart come up with such a great song right on the spot? Well, I told you he was quite talented.
On to the next drama. On our show we used to surprise our featured artists with a couple of guest celebrity music icon phone calls that would randomly show up in the middle of all the fans who called in. So, what you would hear would be McEwen say something like, "Hi, we have David on the phone." No big deal for the audience or the artists performing until Mark would ask, "Hey David, what's your last name?" When the response was "Bowie," both Dave and Annie Lennox, as well as the studio and at home audience, were completely gobsmacked. It was a great TV moment.
Bowie was supposed to call in at a certain time and he had called ten minutes early. No big deal. All of us producers were thrilled that he actually made the call. But the programming head of A&E, being the good TV producer that he was, rushed into the phone room when he heard me tell the control room that Bowie was on the line, and told me, "Rap, I want Bowie's call at the top of the hour so the audience is guaranteed to cross over into our next hour. Have him call back in 10 minutes." Ha! right. This was when worlds would collide between the music types (us), and the television types, (them).
"Kris, let me explain something to you." I calmly began. "The fact the David Bowie has even taken the time to call in is wonderful. You do not ask David Bowie to call back in 10 minutes. No, no, no, you don't. And not just because we might lose him all together wondering if he'll actually take the time to call back, but because he's David fucking Bowie!! What you do, is say, "Hi, thanks so much for calling in, I'll put you right through to the stage." Which I did.
When doing a live television show, every part of it has to be timed out to the best of your ability because it has to end with what we call a "hard out." The network is going to cut away from the show to broadcast their next show right on time at the top of the hour. So, the producers of the live show are continually back-timing the show to make sure it ends exactly on time. The Bowie segment ran much longer than anticipated because one, nobody had bothered to prep Bowie about where he was calling, and two, he was having so much fun he just kept talking and talking. He had been talking with Dave and just when we thought it was finally over, he asked "Is Annie there?" Oh my God, here we go again! If you watch the show, you can see towards the end McEwen is trying to take the mic from Annie because the producers are yelling in his IFB earpiece (a wireless listening system so the control room can talk to the host to give cues and important info, etc.), to get David off the line. The whole bit ran almost 6 minutes! Anyway, it was very entertaining television and when Mark McEwen was finally able to throw to commercial, he went off-script in the most organic and wonderful manner. He pointed to the little earpiece in his ear, looked right into the camera, and said, "You see this? This is how the producers in the control room talk to me during the show. They've been yelling at me to get David Bowie off the line because this segment is running long. They keep wanting me to interrupt…but, IT'S DAVID BOWIE!!"
A knowing audience smiled and applauded with great approval.
The banter between Bowie, Dave, and Annie is really funny and you can see it in the video below.
Eurythmics and David Bowie on Live By Request
OK, last drama. Our second musical celebrity surprise phone caller, was none other than the" Queen of Soul" herself, Aretha Franklin. I had been given her home phone number to call her. I called ten minutes before her segment to prep her. What I heard on the other end of the line was one of the sweetest people I'd ever talked to. Also, not previously prepped (not uncommon in our business as managers don't always do a great job giving their artists the details on everything they have agreed to do), she didn't seem to understand that this TV show was a big deal, and that at least 2 million or more people would be watching. She greeted me a southern, "Hi darlin.'" I explained what we were doing and I told her I would call her back in about 10 minutes. She surprised me with her answer. "Well, when you call back, let the phone ring for a while because I'm watching The Grapes of Wrath, and I might fall asleep."
Being amped out of my mind from having co-produced a live television show for the last hour and a half, and having gone through the Dave Stewart "what's this song?" drama as well as the David Bowie spectacle, I hung up the phone yelling thoughts to myself. 'Was there a chance we were going to miss a one-of-a-kind magic music television moment with Annie Lennox talking to Aretha Franklin because Aretha might be sleeping?!! Then I yelled at Aretha in my head. 'Gee whiz Aretha, you might want to take a break from your movie and watch the actual TV show you're about to be on!' At any rate, it all worked out and Annie Lennox was absolutely floored that Aretha Franklin would call in to talk with her. She thanked me especially for that one after the show.
So, there you have a glimpse of what it's like to do a live music television request show. And I didn't even go into what it's like to screen the callers and then absolutely pray that they ask for the song they said they were going to! Oh yeah, there's that.
The following is a rebroadcast version of the show that someone posted on YouTube. I noticed that the caller request moments have been edited out, but the performances are stellar.
Eurythmics on Live By Request (Full)
Lastly, Ann Wilson from Heart has released a cover version of Eurythmics "Missionary Man." Another testament to this great band. Here it is for your listening pleasure.
Ann Wilson "Missionary Man"
Until next time, keep rockin'!
Rap~
© Paul Rappaport 2022