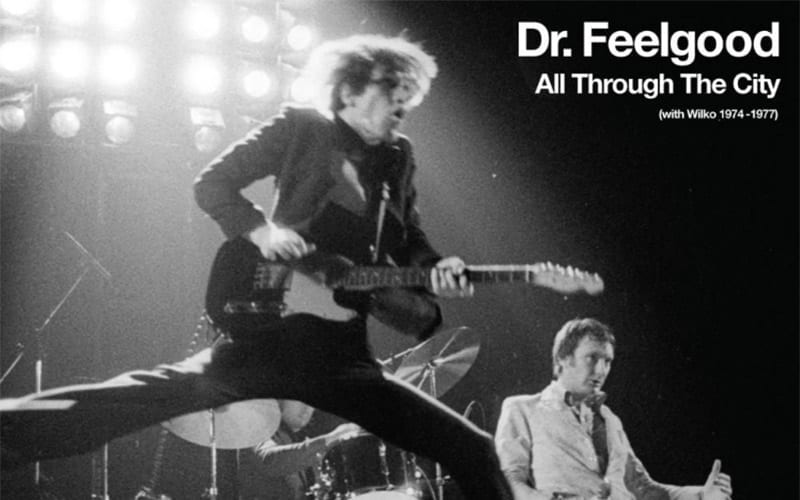 For anyone who ever watched 60 Minutes, think of this as the "A Few Minutes with Andy Rooney" bit at the end of each show.  Kind of fitting as this is my year-end blog.
Who the heck are the voters for the Rock and Roll Hall of Fame??  Try as they do, they never seem to get it right, which always causes a yearly rant by most rock fans. This year, they say it was done internationally but do not reveal the voting block.  Whatever the case, here again are some statements and questions that I think are relevant.
First off, as I've stated in previous writings, the whole idea of some organization trying to corral "rock" into some kind of box that certain artists get voted into is a ludicrous idea.  The definition of rock for me is that uncontrollable feeling that just takes over your body and makes you want to move—dance, mosh, tap your foot, bounce or bang your head, whatever.  And it's driven by music that does just that.  It's rebellious by its nature and therefore can never be controlled or corralled.  It cannot be tamed and made to live in a cage.
So, if an organization wanted to "celebrate" rock, great, let's do that. But that means including EVERYONE who ever made a dent in the genre, including ANYONE who EVER moved the needle, made us crazy (in a good way) and undeniably moved our bodies to react in some primitive tribal fashion.
That may include some of the greatest rock artists and/or bands that you might not even know of, because although great, they may never have reached star or superstar status.
Ever heard of Dr. Feelgood?  They were an English pub band that really rocked and had their own innovative and distinctive style.  I know them because they were on my label, Columbia Records, in the early 70's.  They never made it big but they still have a cult following to this day.
Their lead singer was a handsome dude named Lee Brilleaux who constantly looked like he was on methamphetamine and ready to jump out of his skin. He was fun and funny and reminded me of a rock Rodney Dangerfield.  The lead guitar player, Wilko Johnson had (has) a very choppy rhythm/lead guitar style all his own and moved around the stage like a robot on steroids.  Their drummer was a cat known as the Big Figure, and their bass player's nickname was Sparko—they were the real deal.
Lee always wore a suit, usually white, which he promptly got all sweaty, and my favorite move of his is when he finished his harmonica solos he'd take the mic and stuff it in his top outside breast pocket.  With his constant wacky facial expressions it was hysterical.
Good video footage of the band is not that easily found, but check these out:
"She Does It Right" – Old Grey Whistle Test English TV show:
"Going Back Home" – Shot outside somewhere with an inquisitive crowd.  The video starts as the band is ending "She Does It Right" and then they begin to play "Going Back Home."  IMPORTANT NOTE **Wilko was always moving (as was Sparko) but at around 3:08 in this clip the band does a stop/start and Wilko really begins to do his thing, walking quickly in every direction.  This is a MUST SEE for you to really get Wilko Johnson.
In my opinion Dr. Feelgood has every right to be in the Rock And Roll Hall of Fame even though they never sold billions of records.  And further more, they should be on the list loooooooooooong before Jon Bon Jovi and The Cars.  Why?  For all practical purposes Bon Jovi is a pop act, not a rocker, and have any of you ever seen The Cars live?  I love their records, in fact I live for "Just What I Needed," but these guys were mostly good in the studio and live didn't rock at all—in fact, when I saw them in their hometown of Boston, and in an arena no less, I was shocked at how tame they were—they just stood stick still and played their instruments.  Should Dire Straights be in the Rock Hall?  I guess, I am a HUGE, HUGE Mark Knopfler fan but again, do they get in before Lemmy Kilmister?  Motorhead??  "Ace Of Spades"???
And do all these people get in before freakin' Paul Rogers and Bad Company?!! HELLLLLO, here's a case of a HUGE rock band with the legendary Mick Ralphs on guitar that DID sell millions of records!
Motorhead "Ace Of Spades"
If you're sitting still after this, you're dead.
Bad Company – "Bad Company"
Sung by the great Paul Rogers, who many believe has the all time best rock voice ever — just listen to this guy!!
I love the Moody Blues and inducting Nina Simone, of course, is big time for her influence on so many vocalists. But again, we are talking ROCK here.  So, how did The J. Geils Band get passed over this year??!
"Woofa Goofa,…mamma jamma,…blow your face out!!!"  As lead singer, Peter Wolf used to shout.  Now, here are some REAL rockers:
J.Geils from the Boston Strong Concert
Hopefully by now, I've made my point, as it seems I find myself doing yearly every time the Rock Hall announces it's inductees.  The bigger point to all of this is that the bands I've mentioned mean way more to the legacy of rock and to rock fans than the Rock and Roll Hall of Fame does.  In the end people remember the music and pass it along to future generations.  It is in this way rock lives forever, and not because it's somehow "housed" somewhere.
I really hope you enjoyed and found these rock clips inspirational.
I wish all of you HAPPY HOLIDAYS!
See ya next year,
Rap~
© Paul Rappaport 2017