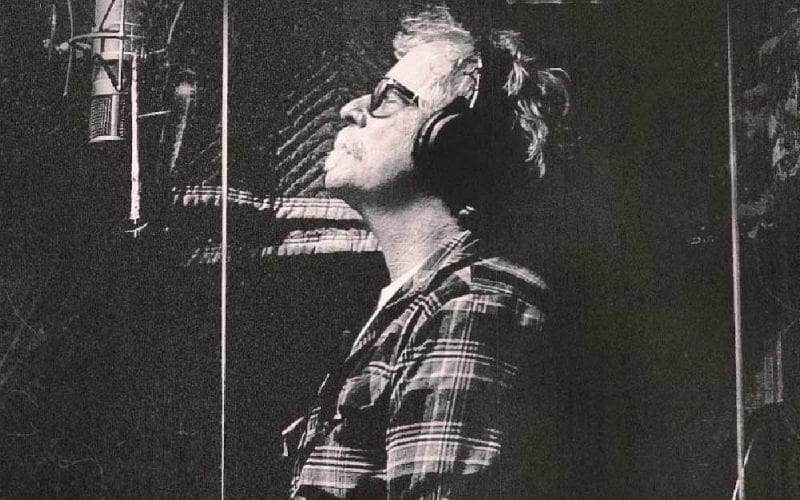 I was reading our own web platform, Classics Du Jour, about the "10 Lesser Known Facts About Joni Mitchell…" and at the end was a "related" story about Chris Hillman. I clicked on that and discovered the new Chris Hillman album produced by Tom Petty! I've always felt that CDJ served a very meaningful purpose, and now I have discovered that beauty first hand. If it were not for CDJ, this album might have slipped beneath my radar. So, thank you Judy and an extra special thanks to Brianne, our Web Queen, who posts what we read on these pages.
For those who don't know, Chris Hillman is a very talented musician and singer-songwriter, blessed with a great voice, who came into prominence as the bass player for the Byrds in the 1960's. He is also a founding member of the Flying Burrito Brothers, Manassas, and the Dessert Rose Band. He is widely acknowledged as a seminal figure in the creation of both folk and country rock.
The reason I am so excited about discovering this album is because I am a very huge Byrds fan, Chris Hillman fan, and Tom Petty fan. As I said, Tom produced this album and when you listen you hear the voices and feel the souls of all three entities so it becomes quite magical. Tom producing this music makes total sense as he was such a big Byrds and country rock fan, and has often emulated The Byrds' sound on his own recordings with his voice and the use of the Rickenbacker guitar.
Hillman released Bidin' My Time, his first studio album in over a decade on September 22, 2017. Tom Petty produced the album at his studio in Southern California and Hillman's longtime collaborator and co-founder of the Desert Rose band Herb Pederson served as Executive Producer. Featured performers and guests on the recording include Byrds co-founders David Crosby and Roger McGuinn; Desert Rose alumni Pederson, John Jorgenson, and Jay Dee Maness; Petty and fellow Heartbreakers Mike Campbell, Steve Ferrone, and Benmont Tench; Mark Fain, Josh Jove, and Gabe Witcher.
The album kicks off with a new recording of Pete Seeger's and Welsh poet Idris Davies' "The Bells of Rhymney." This is one of my all time favorite songs, especially the Byrds' version which they recorded for their debut album Mr. Tambourine Man. It turns out that it's also Chris Hillman's favorite song by the band! I think the harmonies are stellar on both versions, and both are just incredible pieces of music.
Here is the Byrds' version followed by Chris' new one.
The Byrds – "The Bells of Rhymney"
Chris Hillman – "The Bells of Rhymney"
Another Byrds nod, "Here She Comes Again" was co-written by Hillman and McGuinn, and until now, had only been recorded on a live album in Australia—Hillman, an accomplished guitarist and fabulous mandolin player, plays bass on the track as he did for The Byrds back in the day. Turns out he hasn't picked up a bass in more than 30 years, but no matter, he sounds great and it's kind of funny, because originally when he was asked to play bass for the Byrds the instrument was brand new to him then as well! He had become such a good musician at the time with a thorough bluegrass background, that he quickly was able to figure it out and develop his own melodic style. So, here is the new Chris Hillman version of "Here She Comes Again."
Chris Hillman – "Here She Comes Again"
Another one of my favorite songs is "She Don't Care About Time," written by Byrds co-founder Gene Clark. I'm a HUGE Gene Clark fan and I've always felt his songs and voice epitomized the California sound. Chris always felt the song, which was the original B-side to "Turn! Turn! Turn!," never quite got the attention it deserved.
Chris Hillman – "She Don't Care About Time"
If you want to hear how much Tom Petty loved and was influenced by the The Byrds, just listen to "I'll Feel a Whole Lot Better" by The Byrds and then Petty's own version—they are almost identical.
The Byrds – "I'll Feel a Whole Lot Better"
Tom Petty – "I'll Feel a Whole Lot Better"
So there's a taste of the new Chris Hillman album. You've heard a bunch for free. If you like it, please support one of most beautiful artists of our time and go buy it—that's what I just did!
All the best,
Rap~
© Paul Rappaport 2017